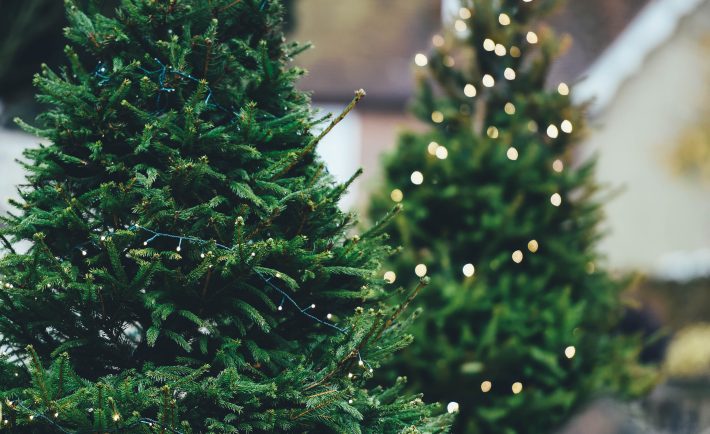 Image Credits: unsplash.com
We're slightly more than a month away from Christmas.
Have you gotten your Christmas trees yet?
Getting a Christmas tree is a tradition for many families during the holidays but instead of an artificial one, what about a fresh one for 2023?
Here are some places in Singapore where you can get an affordable real Christmas tree for under $250 this year.
Ji Mei Flower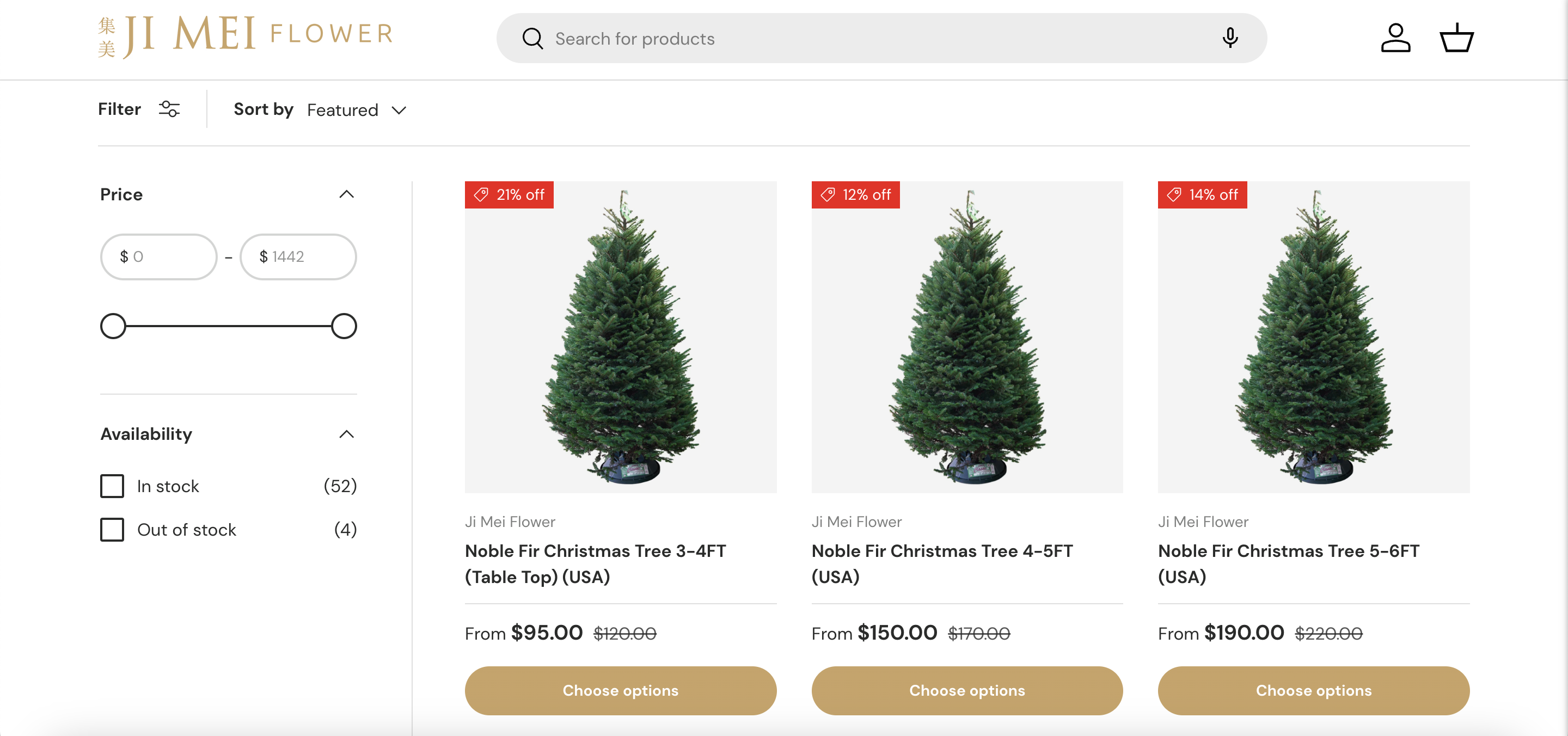 Price: from $95
These Noble Fir trees command attention the minute you bring them home. With sturdy branches that gracefully cascade and richly fragrant needles, you will find yourself lost in its majestic beauty.
With a classic conical shape and woodsy scent that fills any room, this tree elevates even the simplest ornaments into a work of art. Choose from trees ranging from 3-4 ft ($95) to 6-7 ft ($230), and opt for delivery or select in person just days before delivery for the freshest tree that fits your standard.
Noble Fir is renowned for its ability to hold ornaments like a champion, so break out your prized heirloom decorations and watch them shine. This tree will become the centerpiece of your holiday, infusing your home with the spirit of the season.
Link to Ji Mei Flower's Christmas collection: jm.com.sg/collections/christmas
Cold Storage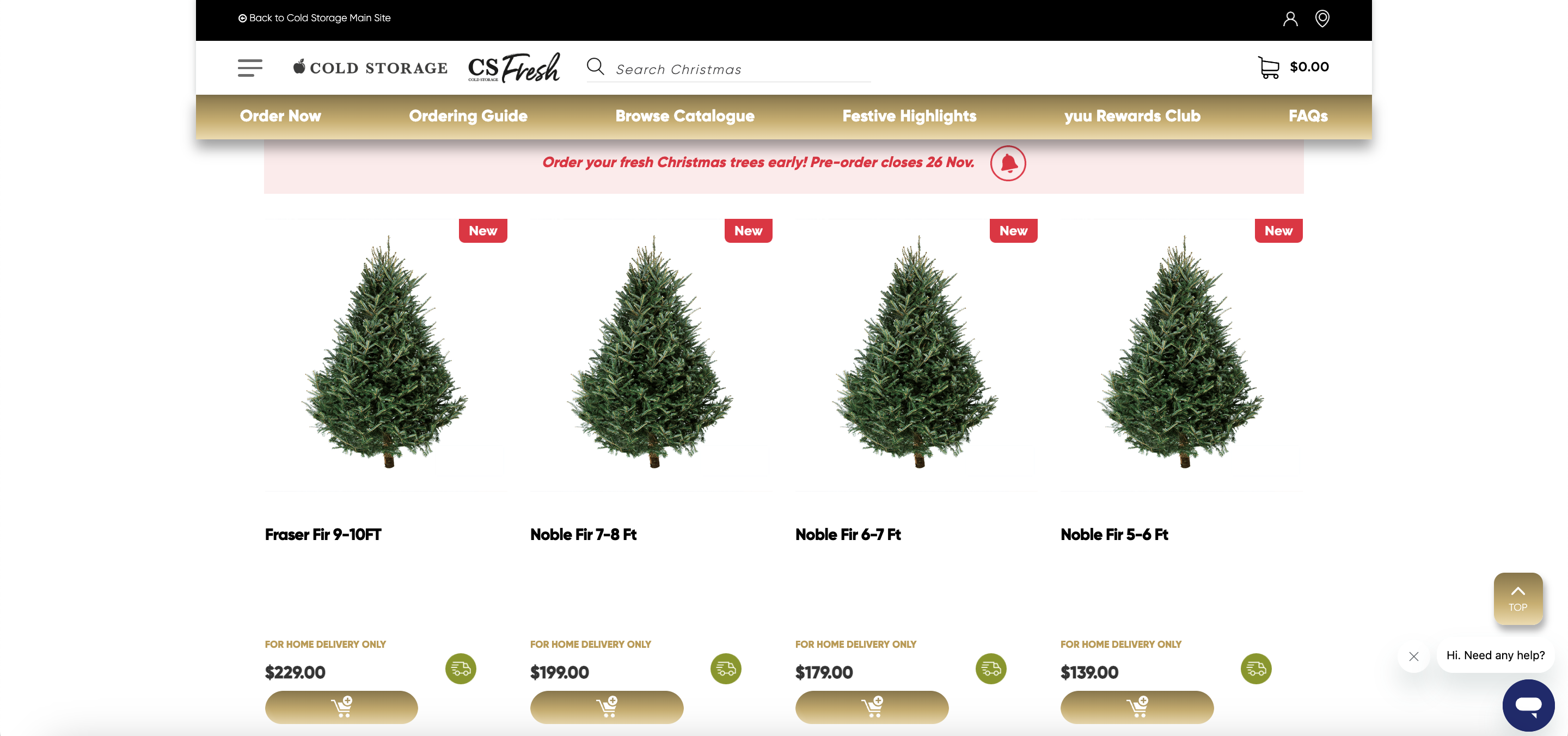 Price: from $139
Cold Storage's Noble Fir & Fraser Fir Christmas trees truly bring the magic of the season indoors.
A Noble Fir from 5-6 ft ($139) or Fraser Fir 9-10 ft ($229) from Cold Storage will fill your home with the classic fragrance of the holidays and make memories that last. The triangular shape and fullness at the base create a silhouette that flawlessly fills any space, whether traditional or modern. Keep the tree stand/bottom filled with iced water to maintain its freshness for up to 6 weeks, and place it away from direct sunlight to prolong its life.
When you choose a tree from Cold Storage, you're not just picking out greenery—you're welcoming the spirit of the season into your home with aromatic evergreen branches that will remain full and strong throughout the holiday season.
Link to Cold Storage's Christmas collection: coldstorage.com.sg/site/christmas2023/christmas-trees
Sing See Soon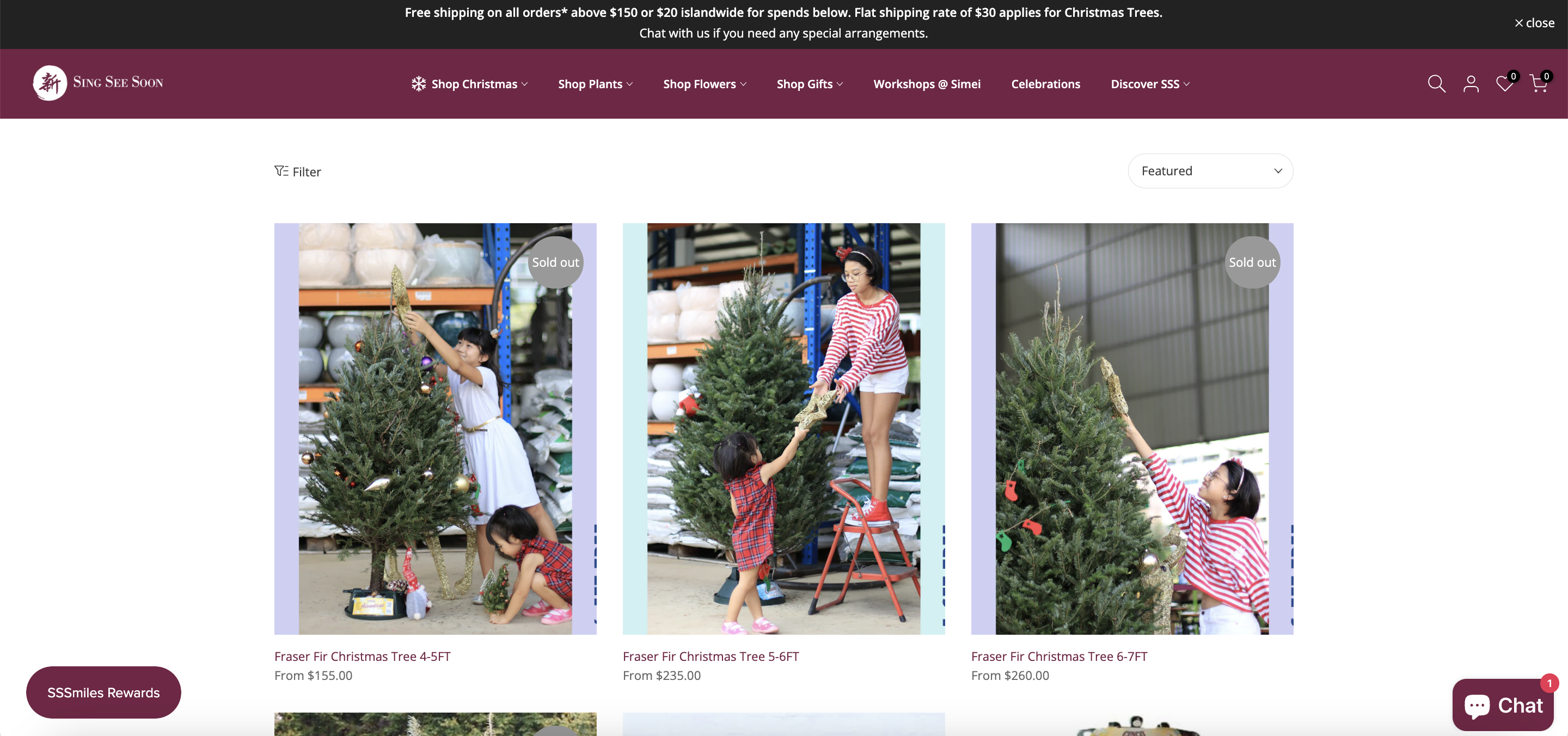 Price: from $235
This Sing See Soon Fraser Fir is the ideal choice for those seeking the model Christmas tree scent and needle retention.
As one of the only options available now due to high demand, this fresh-cut tree fills your home with the nostalgic aroma of Christmas for weeks. The conical shape and horizontal branches form a classic silhouette for ornaments and lights, while the soft gray-brown bark adds visual interest. Bundle packages with lights and decorations are available for easy setup.
Pick up your tree at the Sing See Soon outlet along Punggol Road East or schedule delivery starting 24 November 2023. Well-known for its long-lasting freshness, the Fraser Fir helps keep the holiday spirit alive long after Christmas day.
Link to Sing See Soon's Christmas collection: https://singseesoon.com/collections/christmas-tree
And that's all from us. We hope you will find a tree that brings you and your loved ones happiness this holiday season. Whether large or small, what matters is creating new memories and traditions together. Merry, joyful Christmas to come, y'all! 🎄⛄🎅🏼🤶🦌❄