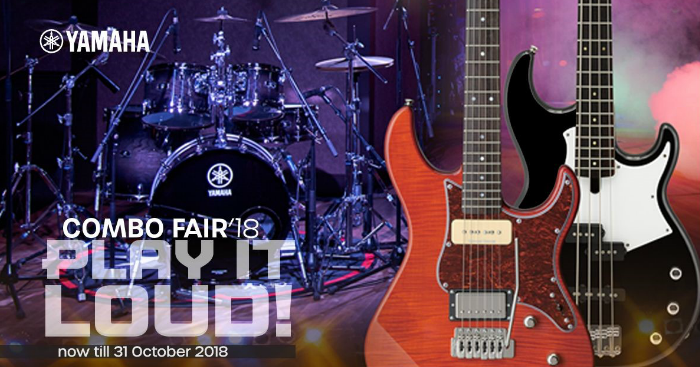 Calling out to all music lovers who are in need of new musical instrument and/or accessories! Yamaha Music, a leading provider in musical instruments and music education is hosting a Combo Fair which runs from now, till 31st October 2018! Expect exciting promotions on amplifiers, guitars, drums and line 6 synthesizers during this period, as well as exciting activities!
Items on discount will not only be limited to old models but also limited edition instruments and newly released models too! Some deals to look forward to are the limited edition Billy Corgan Signature L-series, going at a special price of $1399, and Electric Drums DTX402 at a launch price of $799. Brands like Zildjian, Orange, EBS and Sela would also be having discounts of up to 15%.
For those looking to upgrade their old drum kits, Yamaha has also planned a trade-in program in-conjunction with Combo Fair 2018. Get up to $400 trade-in value for both digital and acoustic drums, and up to $100 trade-in value for Yamaha DD-75 or DD-65 digital percussion only. (T&Cs apply)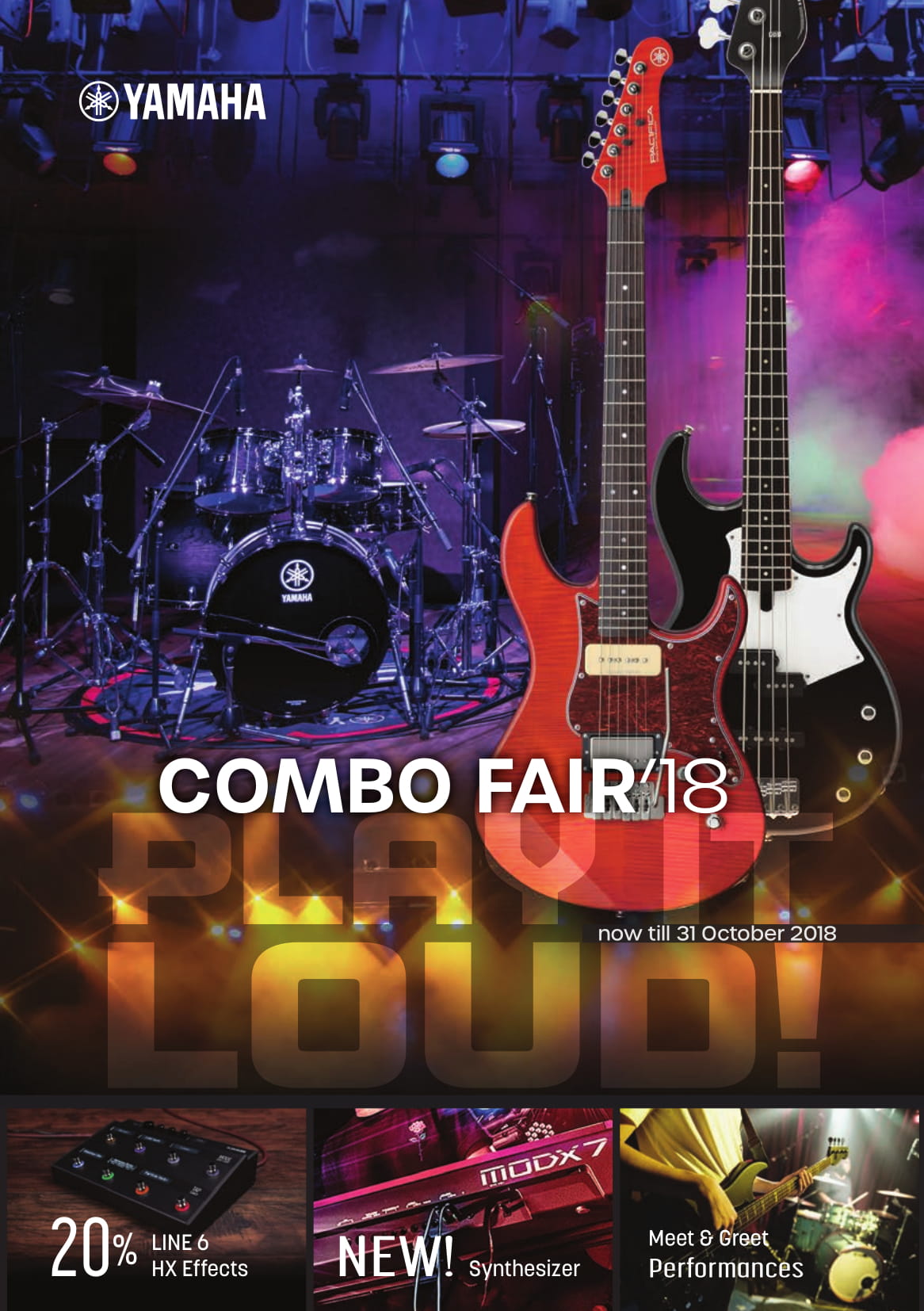 Besides these amazing savings, Yamaha have also lined up activities over their event weekends! Catch Lee Guoliang, Jarvis Wong, and Zildjian endorsee Vijesh strut their stuff at these sessions! For more information on the above appearances, please visit Yamaha's official website for the event details date, time, and location.
Be there or be square!
For more information on the above promotions and activities, visit Yamaha's Event Page, Official E-shop or any Yamaha Retail Stores.
Yamaha Music Facebook Page: YamahaMusic.sg