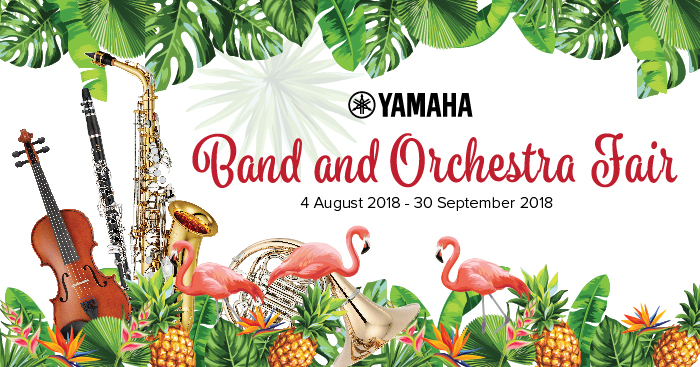 This is the best time to get a new musical instrument and accessories
If you have been looking to get a new musical instrument, check this out.
Yamaha Music, one of the leading provider of musical instruments and music education in Singapore, will be running a massive Band & Orchestra Fair offering up to 50% off accessories and up to 20% off Yamaha Wind and String Instruments during this period. Look out for a wide range of musical instruments including Trumpets, Trombones, Saxophones, Flutes, Clarinets, Acoustic Violins, Electric Violins, Silent Violins and Books on promotion.
That is not all! For every purchase of Yamaha Wind and String Instrument value above $300, customer will get an additional $53 off the promotional price.
If you have a Yamaha Brass and Woodwind Instrument that needs some maintenance and repair, look out for their complimentary service on 18th, 19th August and 8th and 9th September 2018. Visit their website for more details on this service.
US Yamaha Saxophone artist Professor Dan Gelok will be here in Singapore to run a Saxophone Workshop on the 18th August at Yamaha Plaza Singapura. For more information and registration, please visit their Yamaha Music Facebook page (@Yamahamusic.sg). Registration starts on 1st August 2018.
Visit a Yamaha Retail Store or Shop online at Yamaha E-shop
For more information, visit http://sg.yamaha.com