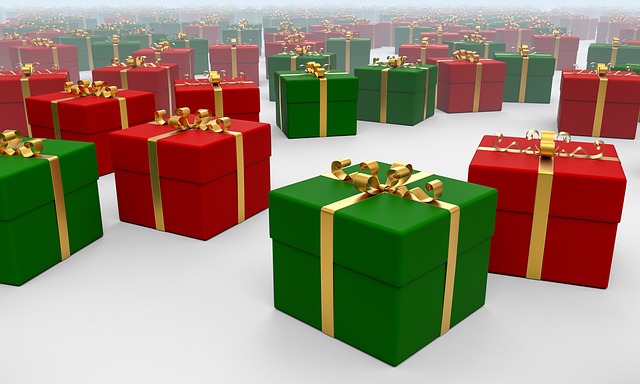 Image Credits: pixabay.com
As joyful as giving presents is, I'm sure most of us also feels certain stress when we do it, just because it can become quite expensive, especially if we need to buy for several friends and family at the same time. Even just buying the odd gift can feel like a big deal if you're on a budget, and it's often frustrating to feel like you can treat your friends and family more often because of your lack of funds.
However, there are several things you can do that will help you buy more gifts for those special people in your life even if you have a small fund, check out the article below to learn about where to buy presents for family and friends if you're on a tight budget.
1. Establish Your Budget
First thing's first, you need to write up your budget and stick to it. Planning ahead with good budgeting will ensure that you don't go beyond what you can afford and you can shop accordingly without being tempted by gifts that are way out of your price range. Make a plan of what you're going to spend on who and refer back to it during your shopping.
2. Create a Strict Gift List
Just like with the above point, planning well is key when it comes to buying presents on a budget. Therefore, next, you need to create a gift list, if you have a preset list then you are more likely to also stick to your budget because if you go shopping without a clue about what you're getting then you risk spending much more.
For each person, add some of their favorite things, perhaps you can buy a bath set, some make up, a new bed throw or other textiles, or even a bottle of their favorite wine!
3. Wait for Season Sales
Throughout the year, depending on the season or holiday, there will be various sales during which you can get some great gifts at bargain prices! For example, shop between the 15th and 25th of December if you're buying Christmas or New Year Gifts. Or shop on Black Friday even if you will not be giving your gift for a few months, or even a year, just store whatever you buy in your house until it's time to give it – take advantage of any sales that happen, no one will ever know you bought their gift in a sale.
4. Buy Presents on Social Media
Buying presents on social media is a fantastic idea because everything is so cheap. Social media is full of people practically giving things away because they no longer want them in their house. You will find super cheap but good quality items on social media but it's essential that you check you're buying from a safe and legitimate person so you don't end up being scammed. The best way to check is by using Spokeo – Spokeo is a reverse number lookup tool that could  provide you with an insight into the person you are searching for, such as social media accounts, criminal history and so on, so you can double check they are who they say they are. Simply use the phone number search or email lookup tool on Spokeo using the phone or email of the seller, and in a few moments, you'll have all the information about them you need to make sure you're staying safe at all times.
5. Buy Presents from Aliexpress
Aliexpress sells a huge variety of gifts from every single category you can think of, you can get a ton of gifts of their to suit everyone's likes and requirements without spending too much money. What's more, every year they have a large sale on 11/11, where you can get some massive discounts and save even more money.
It's not easy being on a budget, especially when you want to buy gifts for the people you care most about, however, but using our tips such as waiting for the sales, and using Spokeo to buy from the right people online, you can get some great presents for fantastic value, which means you can get all the presents you need without feeling so much stress.
---
Maguire Haigh is a marketing manager for Spokeo. He is interested in the latest technology trends, marketing strategies and business development. He also prefers traveling, exploring the world and meeting new people. Maguire has great experience in creating and editing articles on different topics.