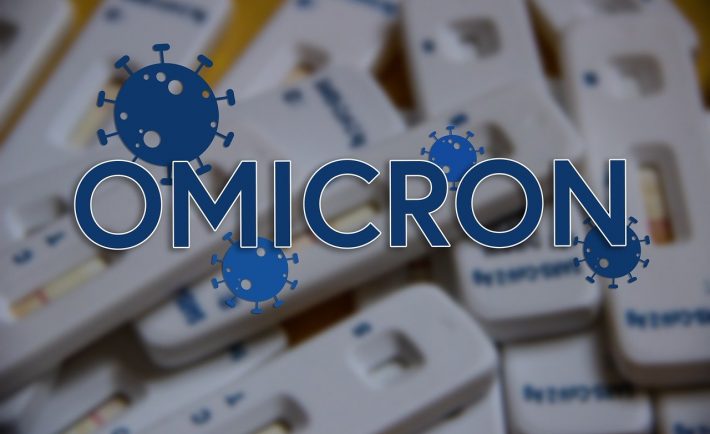 Image Credits: pixabay.com
Another coronavirus variant has emerged last month, and with it comes a new wave of uncertainty and a set of unanswered questions. On 26 November 2021, the World Health Organization designated the variant B.1.1.529 as a variant of concern on the advice of WHO's Technical Advisory Group on Virus Evolution. This variant is commonly known as the Omicron.
Days after the news broke about the Omicron, we remain in an information vacuum. Researchers in South Africa and around the world have been conducting studies to better understand the aspects of Omicron and they will continue to share the findings of these studies.
The current situation was best put by WHO's Director-General, Dr. Tedros Adhanom Ghebreyesus during the November 29th World Health Assembly. He said: "Omicron's very emergence is another reminder that although many of us might think we are done with COVID-19, it is not done with us."
#1: TRANSMISSIBILITY
It is unclear whether Omicron spreads more easily from person-to-person compared to other variants including Delta. For now, we can observe the Omicron cases in South Africa and other countries.
In South Africa, the number of people testing positive for COVID-19 has risen and as many as 90% of new cases in Gauteng are caused by it. Epidemiologic studies are underway to understand whether the sudden rise in cases is due to Omicron or other factors. Globally, there have been 1,458 confirmed Omicron cases as reported by 55 countries and posted by European Centre for Disease Prevention and Control last 8 December 2021.
Despite the observed cases in South Africa, some areas in United Kingdom and Europe have reported cases of Omicron that are not linked to travel to Southern Africa. This may suggest that the variant has been spreading from person-to-person within the community.
#2: SEVERITY OF THE DISEASE
Much like the transmissibility, the severity of the disease posed by the Omicron variant remains unclear. Although preliminary data suggests that there are increasing rates of hospitalization in South Africa, this may be due to the elevating overall numbers of people becoming infected and not due to the Omicron.
All variants of COVID-19, including Delta, can cause severe disease or death particularly for the most vulnerable people. Prevention is always the key!
#3: EFFECTIVENESS OF VACCINES
The World Health Organization is collaborating with researchers and technical partners to understand the potential impact of Omicron on the existing countermeasures such as the vaccines. Vaccines remain vital to reducing severe disease and death, including against the dominant Delta.
Could the boosters help combat the Omicron? Scientists do not know yet.
#4: CURRENT SITUATION IN SINGAPORE
More than a dozen countries including Singapore have started closing its borders to visitors from countries where the Omicron might be spreading. Entry requirements into Singapore became stricter, including the requirement of a polymerase chain reaction (PCR) test on arrival of all the air travelers. A ringfence will be thrown around the person and any close contacts if there is a positive test result. These safety measures will help prevent Omicron from entering the community.
On 9 December 2021, two COVID-19 cases tested preliminarily positive for the Omicron variant. One of the new Omicron cases is a frontline worker at Changi Airport. The other case is an imported case, according to the Ministry of Health (MOH). MOH is currently conducting aggressive contract tracing to ringfence these cases.
As scientists around the world work tirelessly to learn more about the Omicron variant, we just have to wait. Whether it will rise to dominance like the Delta or fade like the Alpha and Beta, all we can do is to wear our masks and practice other social distancing measures.