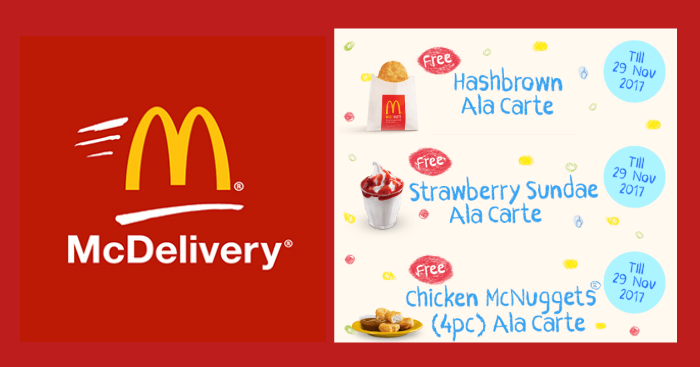 Ordering McDelivery? Get FREE treats till 29 November.
From now till 29 November, enjoy free items on your orders when you check out with the coupon codes.
Enter the following promo codes to enjoy FREE treats on McDelivery:
VALUE: Free Hashbrown Ala Carte
NINDO: Free Strawberry Sundae Ala Carte
MYWAY: Free Chicken McNuggets 4pcs Ala Carte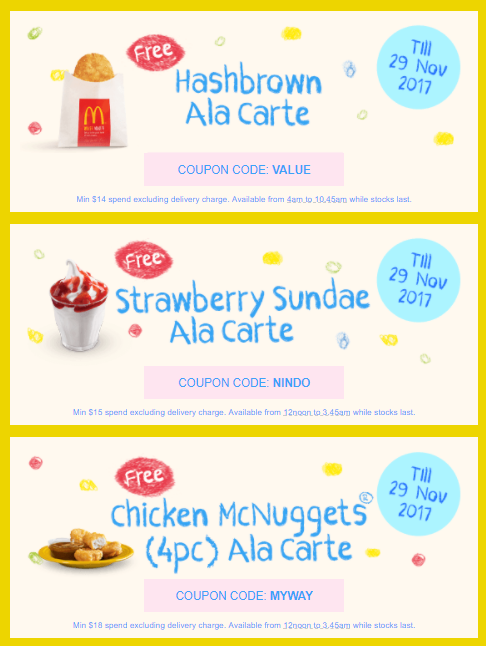 Share these coupon codes with someone you care and let them save on their McDelivery meals!
Terms & Conditions
McDelivery Download from Google Play Store Download from App Store Disclaimer: Available after breakfast hours, while stocks last. Visuals are for illustration purposes only. Full allergen list at https://www.mcdonalds.com.sg/schoolholidaybreakfast
Terms and conditions apply.