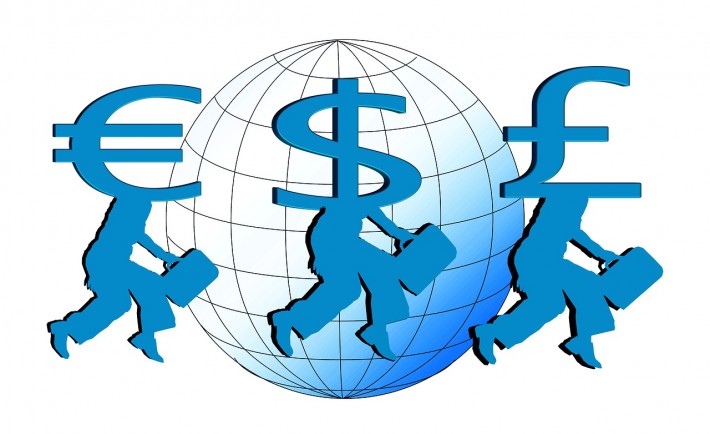 Image Credits: pixabay.com (CC0 Public Domain)
The issue of finding an affordable international money transfer service is rather big in Singapore today. Being a major hub for business and a popular location for expats, the number of people who need to use those services is growing. Local banks are quite reliable and have more reasonable rates than many of their counterparts in other countries. However, those who want to transfer money from Singapore to the UK, US, or Europe for cheap will need to use alternative cheap money transfer services to get the best deals.
How to Transfer Money from Singapore: Why Banks Aren't Your Best Option
Banks are reliable, trustworthy, and guarantee a secure international money transfer. It's true that those might take a few days, but the confidence that your money is safe should make it worth the wait. However, this confidence is hardly worth a big chunk of the money you want to transfer, which you will have to pay in fees should you go through a bank. Therefore, if you want to reduce your monetary losses to the minimum, you should look for alternative ways of transferring money overseas from Singapore. Today you can find services that offer a high level of security but much lower rates. More importantly, transactions that go through these companies are faster and often more flexible.
Note that despite their cost, bank transfers in Singapore are more affordable than in many other places. In general, if you stick to US dollars, the difference in costs won't be very big because Singapore banks try to maintain a 1% exchange margin for this currency. However, if you look at OCBC Bank Foreign Exchange Rates, you'll see that rates for many other currencies aren't that good. Therefore, it might cost you a small fortune to send money from Singapore to those countries. And remember that the transaction might become prohibitively expensive for high-volume transfers.
Today Singapore is gaining prominence on the global arena. Forbes reports how it has become the global hub for innovation and Bloomberg lauds it as the main Asian business hub, beating even Hong Kong. The Singapore Economic Development Board also reminds the world that with the fast growth of smart factories and innovation the state has become one of the leading manufacturing hubs in the world. Therefore, the export rates are rising fast and new deals occur with multiple countries all over the globe.
Overall today it's not viable for a Singapore business to limit itself to a single currency. Therefore, alternative cheap money transfer services are a necessity. Luckily, there are many of those available today, each with its own set of benefits.
Transfer Money from Singapore for Cheap: Best Companies to Use
1.      Transferwise
Transferwise is one of the most popular international money transfer companies today. It has a Singapore section on its website and onboards clients from the state. Transferwise transparency is the company's defining feature, which is why this particular provider is trusted worldwide.
The few fees the company charges are explained in detail. Therefore, you are safe from hidden fees and other nasty loopholes, which some unscrupulous international money transfer services often hide in their Terms and Conditions.
With Transferwise you can transfer money to Australia, UK, and many other countries securing  some of the lowest currency exchange rates. This is a good choice for both small and large transactions.
2.      Currencies Direct
Currencies Direct is a company best suited for businesses that want to transfer money from Singapore to the UK and Australia, especially those that require high-volume overseas transfers. It offers a variety of custom tailored solutions. Therefore, every business can develop a deal that will be most beneficial for them. Moreover, they will be able to change it as the business begins to grow, thus ensuring maximum savings.
This cheap money transfer company prides itself on offering high level of security. It's certified and uses advanced encryption to protect the customer's personal information. One can also get help from a professional currency expert when working with Currencies Direct.
3.      WorldFirst
WorldFirst is an excellent international money transfer service that works closely with clients from Singapore. It offers some of the lowest fees on the market and is trusted by thousands of people worldwide.
When you transfer money to UK, Australia, or the US, using WorldFirst, you get a chance to secure the best deal on the currency rate. This can be a major game changer for high-volume transactions because currency exchange rates fluctuate constantly. This service also supports automated international payments.
4.      HiFX
HiFX is an international cheap money transfer service that has been around since 1998. It enables you to transfer money from Singapore in 60 currencies. It has also won several awards throughout its history and is recognized as one of the more innovative services in the niche.
Overseas transfers with HiFX are fast, secure, and affordable. This is one of the most credible service providers in the industry.
5.      XE
XE Money Transfer is a rather flexible and helpful service that accepts clients internationally, although its office is in Canada. XE works with a variety of certified companies, which are directly responsible for the actual transfers.
This company is renowned for providing accurate currency quotes. You can use the company to send money from Sigapore to the UK, US, and some other countries.
Additional Advantages of Using International Money Transfer Companies in Singapore
Forward contracts.
Major money transfer companies allow you to secure forward contracts, which secure a specific currency exchange rate. This means that you get a chance to use a set rate for all transactions, sometimes up to a few years in the future.
Rate alerts.
International money transfer companies monitor currency exchange rates 24/7. You can set up a specialized alert that will notify you of significant changes so you can secure the best deal fast.
Mobile apps.
All trustworthy money transfer companies today provide you with secure and easy-to-use mobile apps. This means you can transfer money to UK or any other country while literally on the go.
In the majority of cases, your international money transfer will be nearly instantaneous. Sometimes, when you send money from Singapore, the transaction might take a couple of days. However, it will always be faster than bank money transfers.
Customer support and dedicated assistance.
All leading companies offer excellent customer support and sometimes even personal financial consultation to help users send money from Singapore to any country fast.
Cheap Ways to Transfer Money from Singapore: Final Words
While Singapore banks are secure, reliable, and trustworthy, they aren't the best option for an international money transfer due to high fees. A cheap money transfer service, on the other hand, offer best deals on currency exchange rates, low or no fees, and fast services.
Using these specialized companies for international transactions is the best choice due to convenience. However, be sure to use trustworthy services, like Transferwise, Currencies Direct, or WorldFirst to be sure in the security of transactions.