Craving for some dim sum? Check out this value-for-money dim sum buffet
Modern Chinese teahouse, Mister Wu, serves Dim Sum and La Mian along Pickering Street. If you are working around the area, head here for lunch.
Mister Wu offers premium dim sum buffet for just $29/pax and you can enjoy free-flow items for over 30 items on their menu including Har Gow, Truffle Carrot Cake, Fried Custard Lava Bun, . In addition, they are also offering premium items such as Abalone Siew Mai and Seafood La Mian but they are limited to one order per table. Check out their menu here.
The promotion is on a first-come-first-serve basis and is limited to the first 20 customer daily. (They also offer ala-carte dim sum option)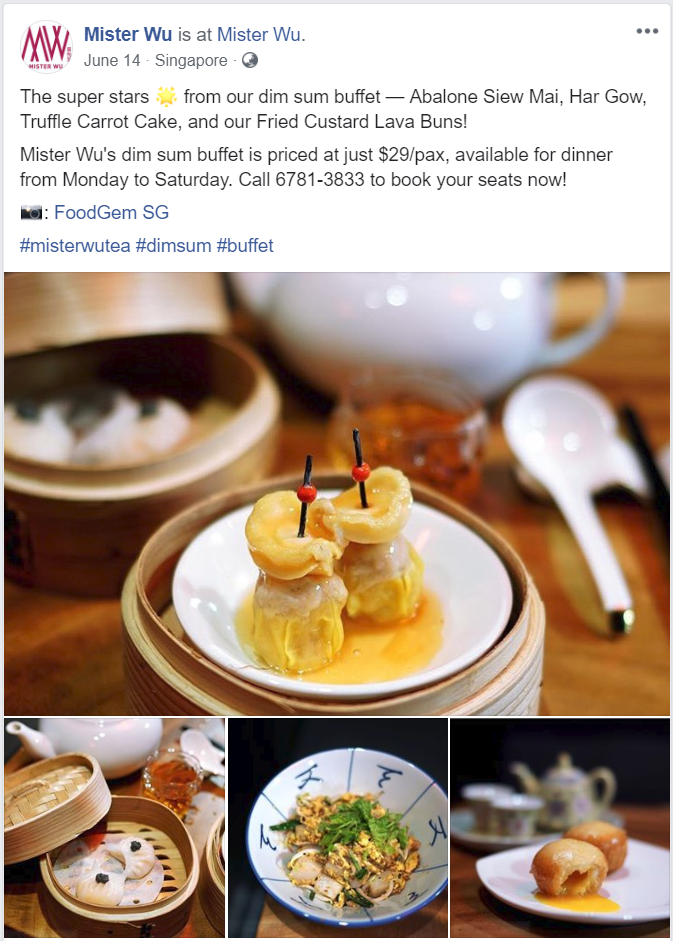 You can book your table here (It does not guarantee that you are eligible for the promotion):

If you insist on going for the buffet option, you can purchase a 40% off voucher from Chope, which offers free-flow dim sum AND tea for a price of $38.28 from 6.30pm to 9.30pm.
Who will you dine with? Share this news with your friends and loved ones on Facebook!
Mister Wu
Address: 3 Pickering Street, Nankin St, 01-44/45 S048660
Mon-Sat: 11.30am-2.30pm, 6pm-10pm
Sunday closed
Tel: 67813833