Cha Tra Mue Thai Tea has been brewing throughout Thailand for more than 6 decades and the love of Thai Tea is spreading wide to the rest of the world today.
Cha Tra Mue has came out with a new soft-serve ice cream made from its very own Thai a few days ago and everyone is going crazy over it. The soft-serve ice cream has an intense tea flavour and not too sweet.
The soft serve ice cream is currently available for just 45 baht (less than S$2) at two locations in Bangkok:
Terminal 21 Shopping Mall (near Asok BTS)
Don Mueang Airport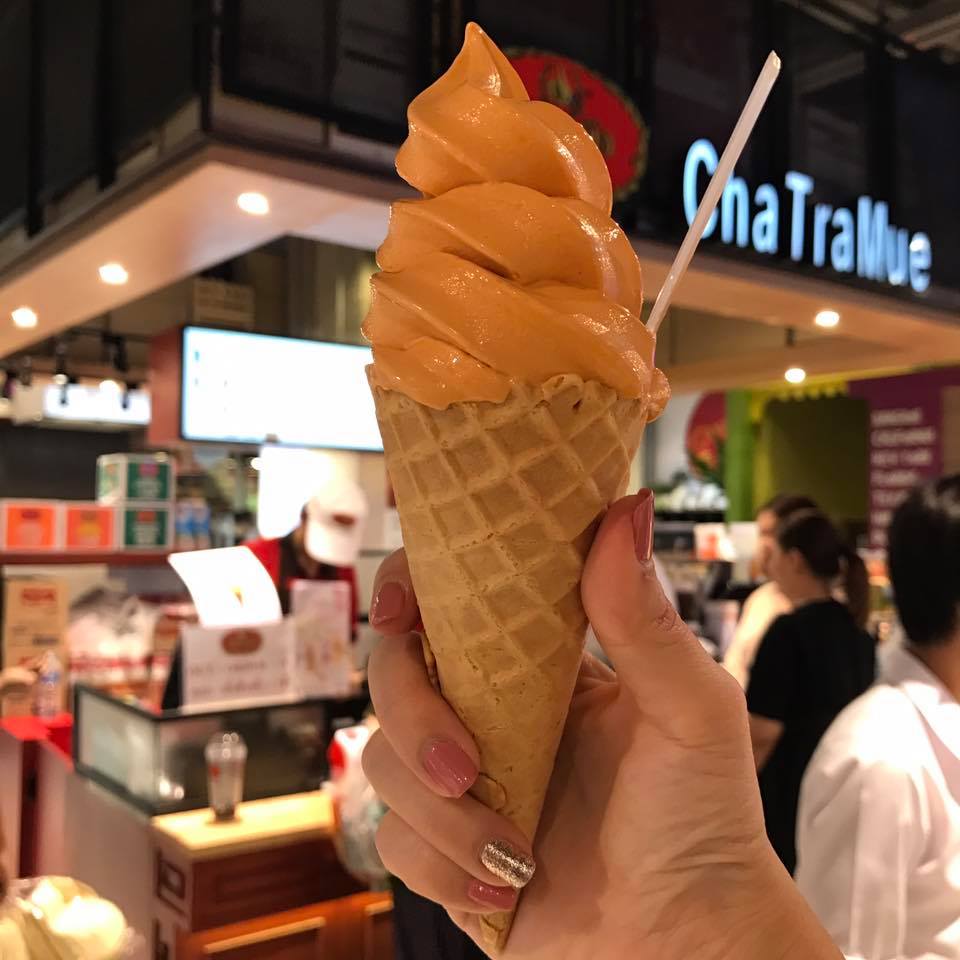 Share this news with your friends and loved ones!