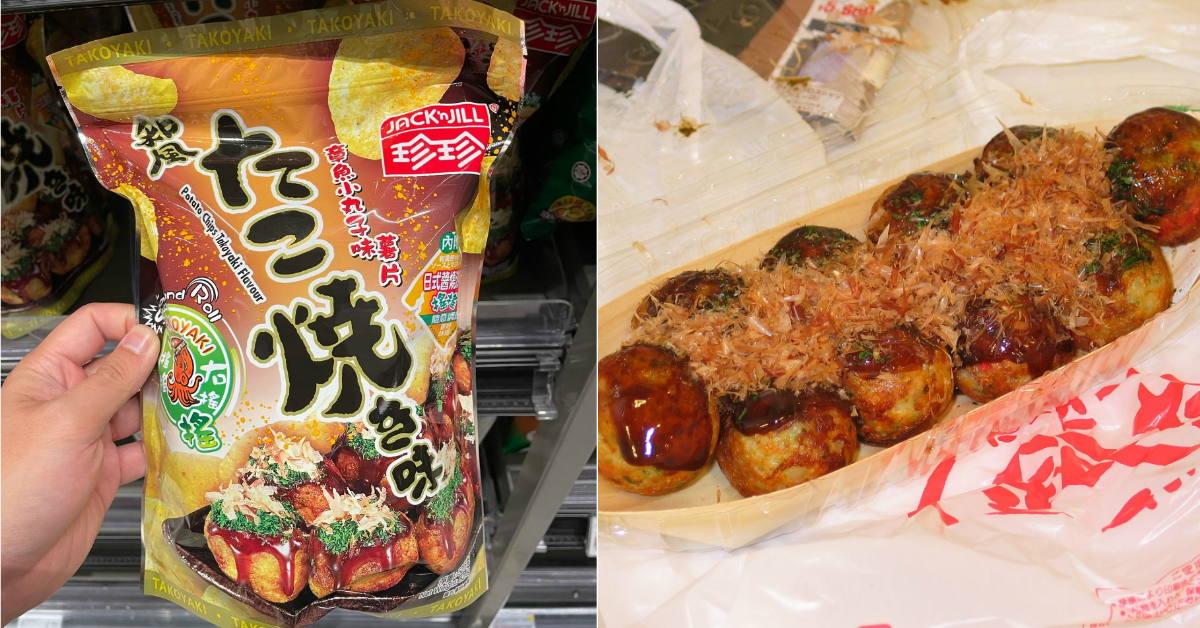 Inspired by one of Japanese's favourite street snack
You don't need to fly to Japan to enjoy the tastes of Japan! Jack 'N Jill, the Hong Kong potato chips brand, has introduced new Japanese-style flavours including the famous takoyaki from Osaka.
A bag of this chips cost $1.40 or you can get it at 2 for $2.45 at FairPrice from now till 31 May.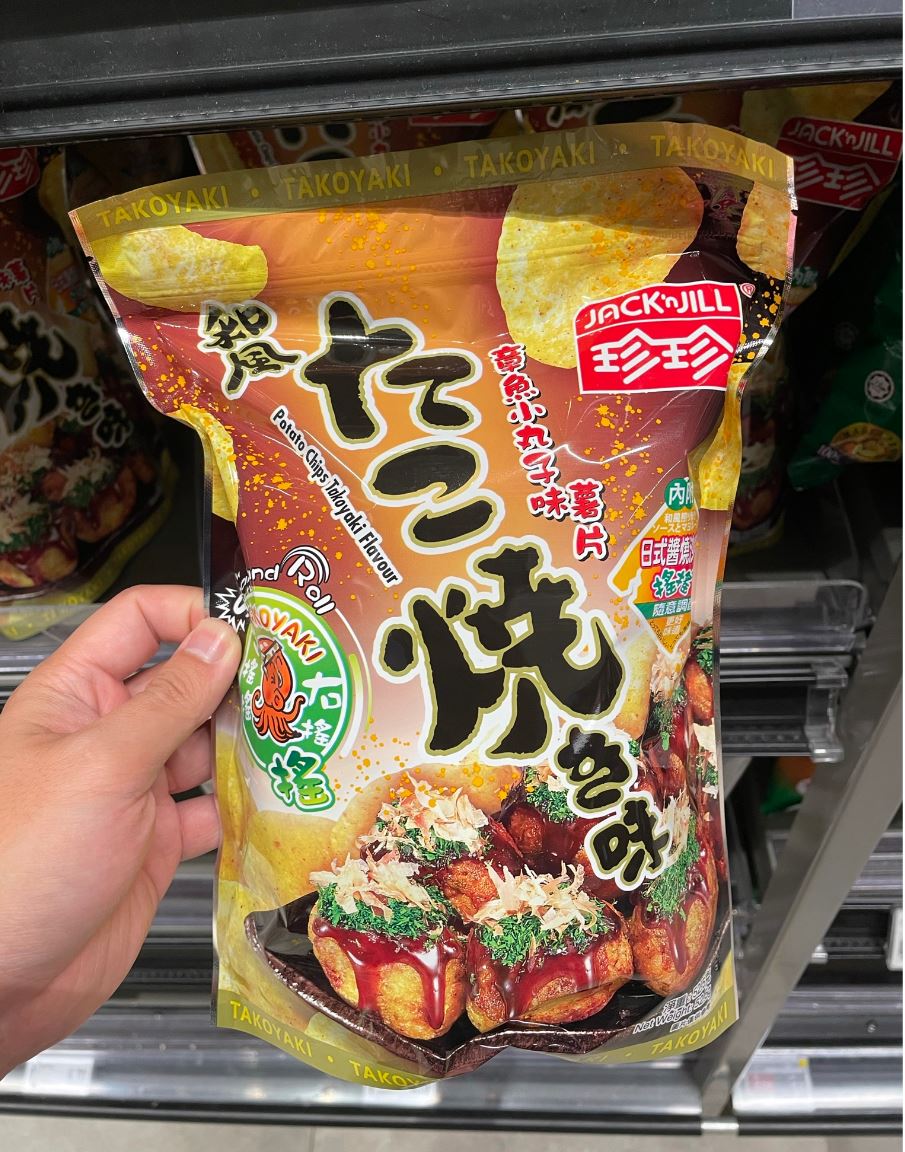 The bag of chips comes with a packet of takoyaki seasonings that you can add and mix with the chips — similar to maccas' shaker fries.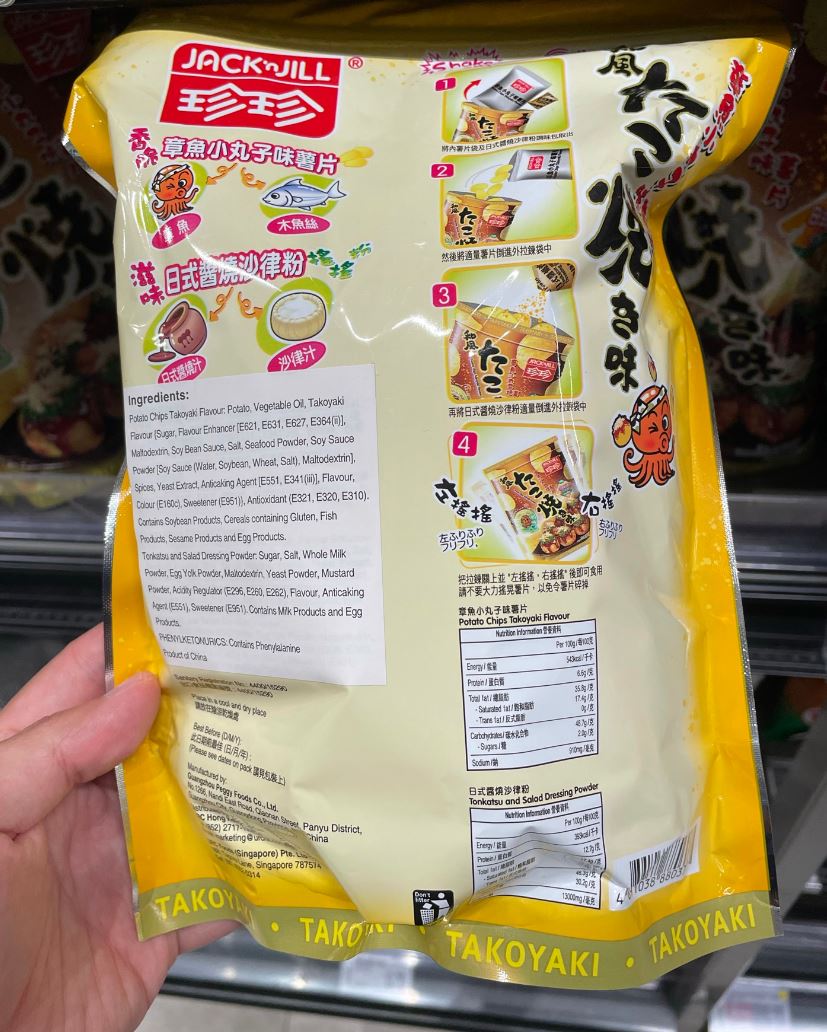 Simply delicious.
Tasty octopus balls, anyone?