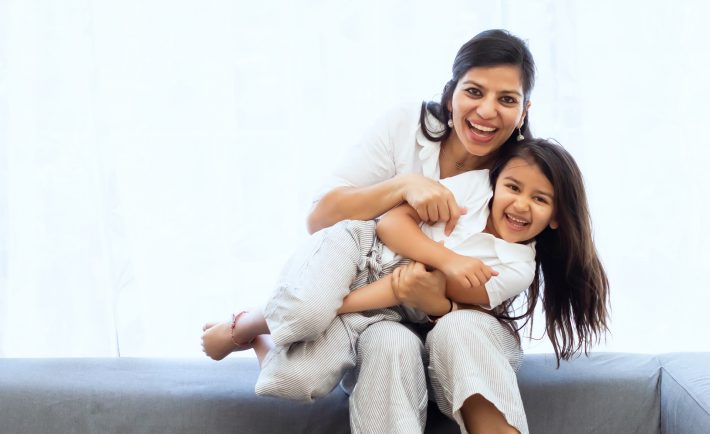 With the stricter COVID-19 measures in place, our typical Mother's Day celebration may not be a viable option this year. Despite this, there are still plenty of ways to make your Mother's Day special. After all, the best gift that you can give your mother is quality time.
What are you waiting for? Gather your loved ones to honor your Mother with these simple ideas!
#1: HOST A VIRTUAL GAME NIGHT
According to the Ministry of Health (MOH), people in Singapore are allowed to gather in groups of five and are allowed to receive five distinct visitors per day. Instead of inviting your beloved aunts and grandmothers tomorrow (May 9), consider hosting a virtual game night. Use websites such as My Free Bingo Cards and Lagged to play with your mother and your whole family.
#2: CREATE A PAMPER SESSION
Shower your mother with affection by scheduling a pamper session. Start by letting her sleep in. It may sound simple, but you are starting someone's day on the right note. Ensure that you are keeping the room quiet and dark as she sleeps.
When she wakes up, surprise her with homecooked breakfast. Offer to refill her mug when she finishes her coffee. Preparing her breakfast will let her fully enjoy her downtime.
#3: PLAY A SCAVENGER HUNT
Take the entire family on an adventure by playing a scavenger hunt at home. Hide her favorite things such as a family portrait or her favorite sweater. Children may participate in this activity by hiding sweet notes within the space. This will help your mother collect wonderful moments throughout the day.
#4: SING YOUR HEARTS OUT
If your mother loves to sing, you can plan a Karaoke Night at home. It is alright if you do not have your own Karaoke system. You can just download free apps or search for sing-along videos on YouTube. Do not forget to prepare your mother's favorite cocktails and snacks too!
#5: SPRUCE UP YOUR GARDEN
Much like many of you, my mother is fond of growing her own indoor garden. She is always enthusiastic whenever someone purchases a new plant for her. Get the whole family involved by planting seeds or by redecorating your mother's garden.
Some flowers, such as marigolds, are fairly easy to maintain. In fact, marigolds are tolerant of heat and pests. Planting this will serve as a gift that keeps on giving!
#6: MAKE A SCRAPBOOK
Encapsulate your happy memories by making a scrapbook with your mother. Print photos from your phone or collect your favorite photographs from your old photo albums. You and your mother can work on your own scrapbook pages and bind these pages together when you are done.
#7: ENJOY A DO-IT-YOURSELF PIZZA PARTY
What better way to end the day than by making your own pizza? It is both an art and a science. You can either make your own pizza dough or purchase a pizza kit for as low as S$20.
Ultimately, it is a nice experience to add your favorite toppings on a pizza that you made yourself. Mommy gets first pick, of course.
From all of us at Money Digest, may you have a delightful Mother's Day (May 9) celebration!