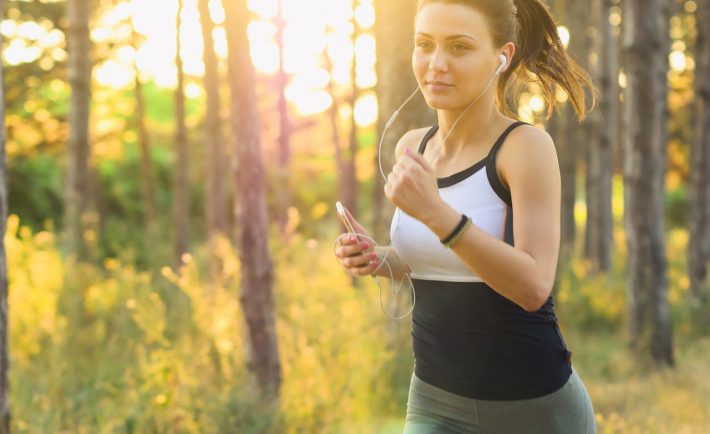 EARPHONES
I have learned my lesson. I will no longer waste my money on seemingly fashionable yet cheap earphones. I got tired of replacing the ones that I recently bought at an artsy bazaar or a festive market. So, I focused on browsing some premium earphones. It made a huge difference! In fact, my current earphones has been with me for about two years.
Consider making the switch! Look for an earphones that possess amazing sound quality, decent microphone sensitivity, and well-made wires. I know that some people prefer flat wires to prevent the hassle of tangled wires. Note that there are certain brands with lifetime warranty such as JLab Audio. Before making a purchase, educate yourself about these things by reading online reviews.
PRESCRIPTION SPECTACLES
Half of my life was spent on constant trips to the nearby optical shops. Changing my look became a subtle hobby of mine. I either steer away or hop aboard the bandwagon when it comes to the style of my frames. I cannot be the only one!
The prevalence of shortsightedness or Myopia among Singaporean children was considered as one of the highest in the world. For a trait embedded in our genes, many of us are in need of prescription eye-wear. A lifetime eye-wear supply may poke a hole in your pocket, but it does not have to!
Purchasing your specs online may be cheaper and more convenient. However, it may not withstand the test of time. You will have to constantly replace your frames or lenses to compensate for its lack of quality. It is a good idea to invest on quality prescription spectacles that your specialist recommends.
COSMETICS
The beauty industry generates billions each year. I cannot deny how crazy consumers can get when Sephora Singapore announced their Christmas Sale that offer up to 50% off. Brands such as Too Faced, Urban Decay, Fresh, Nyx, and Tarte can be easily spotted in the sale racks. For a makeup enthusiast such as myself, I quickly grabbed the shopping basket!
Why is it important for you to purchase high-quality cosmetics? For starters, it is something that you apply to your face on a daily basis. It is hard to hide an irritated or a wounded face due to cheap makeup. Invest on high-end products every once in a while. Pretty soon, you will see your collection growing and your skin glowing. Consider foundations or tinted moisturizers from Laura Mercier, Bare Minerals, and Bobbi Brown.
KITCHEN KNIVES
Rather than frequenting the restaurants or hawker centres, cooking for your family can stretch your dollars. Knives are among the essential tools in the kitchen. The basic collection includes a chef's knife, a serrated knife, and a paring knife. A dull knife takes you back to the caveman era. While, a sharp knife can last you for a lifetime. Remember that all blades can be sharpened. However, some blades dull faster than others.
Look for reliable knives that may last you for a lifetime. Consider notable brands such as Victorinox and Cangshan.
SOCKS
Socks are prevalent in the workplace and school environments. Students and employees regularly change their socks to accompany their trusty shoes. I remember using antimicrobial socks to prevent foot odor during my Physical Education class. You read that right! Socks are essential to protect your feet from odor, blisters, and unwanted microorganisms. This is why you spare no expense in finding a durable pair.
With an article of clothing that you must wear everyday, ensure that you are comfortable throughout the day. Opt for thin socks to provide you cushion and style. While thick wool socks shall provide you the warmth and longevity.