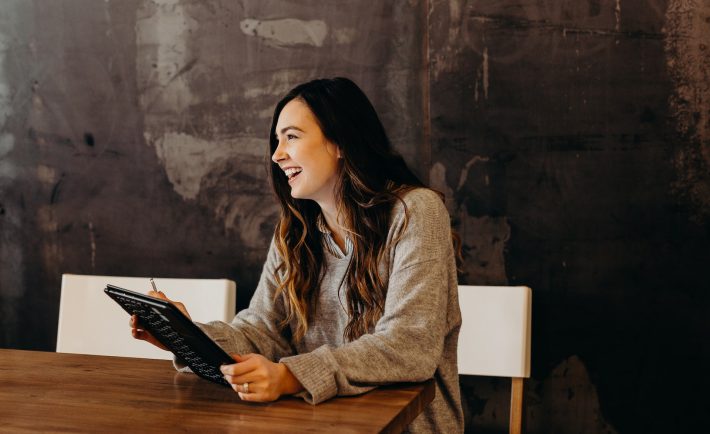 Psychology defines attitude as a set of emotions, beliefs, and behaviors toward a particular object, person, or event. It involves a person's perspective or mindset.
What does it mean to have a positive attitude at work?
There are times when it is crucial to have a positive mindset at work. Whether you are meeting with difficult clients or giving an important presentation to your supervisors, you need to solve problems with zestiness to arrive at a beneficial outcome.
Having and practicing a positive attitude is not about being blindly optimistic or avoiding negative scenarios. Instead, it means being realistic about people and situations at work, while acknowledging both failures and successes. With a positive attitude, setbacks are not interpreted as a sign to give up because they motivate the person to begin improvement and problem solving.
When you feel exhausted or disappointed because of constant work-related failures, it is harder to keep a positive attitude. Thus, you have to learn strategies to maintain a positive attitude at work. Maintaining this will enable you to stay productive, motivate others, and achieve your organization's goals.
#1: INTERACT WITH POSITIVE PEOPLE
It only takes a few rotten apples to spoil the barrel. Surrounding yourself with co-workers who complain about everything can make you see the world in a different light. You might think that radiating your positivity can help change them, but that is not always the case. It is best to surround yourself with positive people.
Connect with people who ignite innovative ideas, enjoy their tasks, and who are interested in many things outside of work.
#2: ALTER YOUR VOCABULARY
Your overall work attitude can improve by adjusting your vocabulary. Consider replacing negative words with positive words in conversations and performance appraisals. Let your team members know what they are doing right and how they can improve in other areas rather than only focusing on what they are doing incorrectly.
#3: FOCUS ON THE SOLUTIONS
Focusing on the solutions will enable you to think of the best ways to address an issue. If you feel that a co-worker is not contributing to the team, consider assigning the person to a new task or offering one-on-one coaching.
#4: SMILE MORE
Smiling more often may improve your mood, according to studies. It can also help clients and co-workers feel more comfortable when interacting with you. Make an effort to smile several times throughout your workday.
#5: SHOW YOUR GRATITUDE
Appreciating others and extending your gratitude are priceless gestures that can impact a person. Selfless acts of kindness most often result in appreciation from your co-workers or your boss, which can make you both feel good. For instance, you can give a card or a simple gift to your co-worker who recently got married.
#6: REWARD YOURSELF
As much as you appreciate others, you must also reward yourself. Improve your attitude while at work by rewarding yourself when you attain milestones or small wins. For instance, you can take yourself out to your favorite restaurant after accomplishing a certain number of tasks throughout the week. Doing something you love can help motivate you to continue working.
#7: TAKE (MUCH NEEDED) BREAKS
Taking breaks during the day can help lessen stress and negativity. Go for a short walk during your lunch break or do some light stretches when you have time. To ensure that you have more time to slow down at the end of your shift, consider completing your complex tasks earlier in the day.
If you are feeling immensely stressed, it may be beneficial to your mental health to take a day off work.