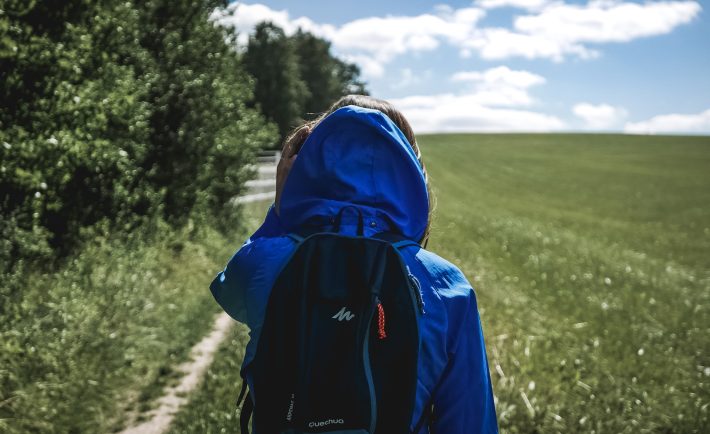 Got hitched and those extra pounds tagged along (I'm guilty of this)? No worries! One thing that won't cost you a dime is hitting the trails for a good run. Dive into nature and get your sweat on at the various hiking trails and parks scattered across beautiful Singapore. The best part? Trekking won't put a dent in your wallet!
Why are we known as the Garden City, you ask? Well, because we're decked out with an abundance of parks, nature reserves, and some hidden gems tucked away from the bustling city skyline. You name it – from lush hills to serene wetlands – Singapore's greenery has something in store for every adventure-seeking hiker out there. Check out this list!
CHANGI BAY PARK CONNECTOR
Let's kick things off with the Changi Bay Park Connector, a section of the eastern corridor on the Round Island Route. This stretch, spanning 3.6km, connects Changi Beach Park to the East Coast Park Connector Network, allowing you to embark on a 75km trek from Rower's Bay Park to Berlayer Creek
Be sure to take a breather at the boardwalk to soak in the breathtaking waterfront scenery. And hey, if you're a K-drama fanatic, this place might ring a bell – rumors are swirling that it exudes vibes reminiscent of Jeju Island!
MACRITCHIE RESERVOIR
Guess where my sister and I love to run? It's none other than Singapore's oldest and most beloved nature park – MacRitchie Reservoir. This place is a haven for joggers, families, and weekend wanderers. But the cherry on top has to be the HSBC TreeTop Walk, a suspension bridge hanging 25 meters above the forest floor. It links the two highest points in the reserve, treating you to awe-inspiring panoramic views. Remember, it's a one-way journey on the bridge, so no turning back once you step on it!
For a true rainforest escapade, explore the MacRitchie Trails, offering both leisurely boardwalk paths and more daring treks extending up to 11km. The wildlife here, from flying lemurs to tree frogs and pangolins, is thriving but a tad elusive. You might come across the ever-present long-tailed macaque monkeys, but be cautious – they're used to handouts from less responsible visitors and can be a bit feisty.
TAMPINES ECO GREEN
Folks in the eastern part of town, rejoice! You don't have to journey far for a good hike. The expansive Tampines Eco Green awaits, covering a whopping 36 hectares. This eco-friendly oasis boasts diverse natural habitats, including grasslands, wetlands, and rainforests.
Take your pick from three hiking trails and see if you can spot the delightful bird and butterfly residents during your trek. Keep the adventure alive by exploring the lush waterway along Sungei Tampines.
COAST-TO-COAST (C2C) TRAIL
Now, brace yourself for a challenging trek – the Coast-to-Coast Trail. This 36km trail isn't for the faint-hearted or those easily winded. It takes you on an exhilarating journey from Jurong Lake Gardens in the west all the way to Coney Island Park in the northeast. The route is meticulously planned, leading you through numerous parks and park connectors. To help you out, the Coast-to-Coast (C2C) Mobile App is your go-to guide for planning your route and discovering the fascinating native biodiversity, complete with augmented reality (AR) features.
Speaking of Coney Island, keep your eyes peeled for native macaques, rare birds, and butterflies as you explore the woods and uncover hidden beaches. Oh, and if you're venturing into the woods, a heads up: be on the lookout for snakes!
BISHAN-ANG MO KIO PARK
Last but not least, let's talk about Bishan-Ang Mo Kio Park, one of Singapore's largest parks spanning a whopping 3km. Split into two sections by Marymount Road, this park is a nature enthusiast's paradise. And guess what? On top of all the natural beauty, there's a spa and a handful of eateries where you can recharge.
What's the highlight, you ask? Well, it's the Kallang River that gracefully meanders through the park. Walk along the banks for a close-up view of the waterside, and you might just catch sight of Singapore's famous river otters snacking or lounging around on the banks.
So, there you have it – a fantastic lineup of Singapore's finest trekking trails. Lace up and step out with your partner!