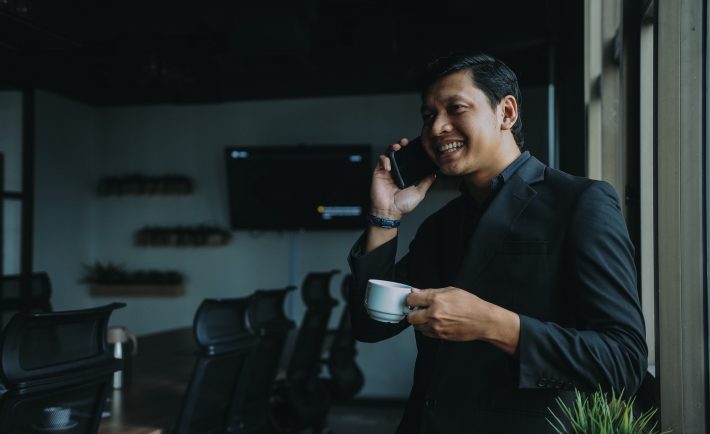 Financial wellness refers to effectively managing your economic life. This concept surrounds many factors such as spending within one's means, being financially prepared for emergencies, having a concrete plan, and having access to tools necessary to make good money decisions.
Financial security is the underlying concept of financial wellness. To help you reach financial wellness, you may start by following these steps.
STEP 1: COMMIT TO CHANGE
The first step in developing a financial plan is to determine your attitudes and beliefs about money. Be honest with yourself. Are you ready to accept the responsibility of improving your financial situation? Do you believe that you can change the way you behave towards money?
STEP 2: EXAMINE YOUR FINANCES
Examine your finances by looking at your previous statements and tracking your spending. This will give you an overview of how you are doing financially. Identify your strengths and weaknesses when it comes to managing your money. Write down your findings and feelings.
STEP 3: SET YOURSELF UP FOR SUCCESS
Choose a trusted person to conduct the day-to-day financial tasks to stay on top of things. The appointed person must be a good communicator and an organized individual. Give him or her uninterrupted time to do financial tasks effectively.
STEP 4: GET COPIES OF YOUR CREDIT REPORTS
A credit report is a compilation of your credit payment history collected across all your banks. It includes valuable information such as basic personal profile, closed credit accounts, aggregated credit limits, and aggregated outstanding balances. Credit reports provide a snapshot of your overall situation.
For licensed moneylenders, the Moneylenders Credit Bureau is the central repository of data on borrowers' loans and repayment records. For banks and finance companies, only two credit bureaus are allowed to obtain such information in Singapore. These are Credit Bureau Singapore and Experian Credit Bureau Singapore.
Credit reports are issued by a credit bureau to banks and finance companies when they make inquiries about the client. These companies assess your creditworthiness by looking at the credit score. You can also request a copy of your report from the bureaus. Reviewing your credit reports can help you identify errors or fraudulent activities.
STEP 5: KNOW YOUR STARTING POINT
Know your starting point by calculating your net worth. Compare what you owe (liabilities) with what you own (assets). Do seek professional help when necessary.
STEP 6: IDENTIFY YOUR INCOME
To have an accurate picture of what you can earn in the future, you can observe your previous income. Decide whether you are going to expand your income by using different streams or if you are going to stick with your current income source.
STEP 7: REVIEW YOUR DEBTS
Freedom from debt is an achievable goal. The first step to regaining control is to take a transparent look at your existing obligations. Regardless of which financial method you use, be patient and persistent when paying your debts.
STEP 8: SET YOUR PRIORITIES
Create a list of your needs and wants to help you establish your financial priorities. Financial priorities may include saving three months' worth of expenses or saving S$3,000 for a year to fund your family vacation.
STEP 9: HAVE SMART FINANCIAL GOALS
By setting your financial goals, you are providing yourself with something to aim for. Simply remember that financial goals need to be SMART.
S – pecific
M – easurable
A – chievable
R – ealistic
T – imely
STEP 10: SECURE YOUR FINANCIAL FUTURE
Look at your retirement plan and make some necessary changes. Do not despair if you are behind on your retirement goals. You are not alone! Studies show that many households are not prepared for retirement. Fortunately for you, you can improve your situation.
Start now!