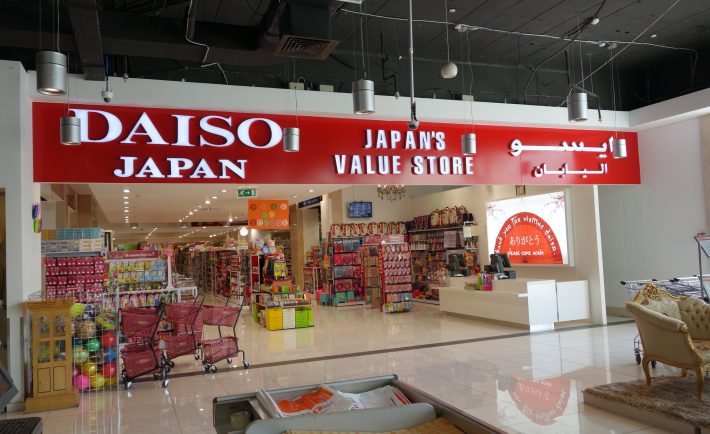 Most of us have shopped in Yano Shoten without even knowing. You read right! Daiso, our go-to budget store, was once called Yano Shoten. It was named after its founder – Mr. Hirotake Yano.
ITS RICH HISTORY
From humble beginnings to a myriad of setbacks, Hirotake Yano's path to success is not a straightforward route. He and his wife survived the economic downturn of the past decade and become one of Japan's inspiring stories.
He has failed many times in past and thought that nothing he will ever try would succeed. He said: "During the inflation era, I thought many times about quitting. It seemed absurd to sell things at a fixed price. I kept going because I thought there was nothing else I could do."
His willingness to move forward led him to multiple jobs and a chance encounter with a mobile merchandiser. He started working for him. Years later, he established his own store called Yano Shoten where goods were displayed on a wooden stand.
In 1977, he changed the company's name to the brand we know and love – the Daiso Industries. Daiso introduced the universal price of ¥100. Why would he sell everything for ¥100? Well, he simply does not want to tag a number of products with different prices! Tagging was a time consuming task for him and his wife. Thanks to his effort to save time, we were able to save our money!
Daiso, which translates to "big warehouse, is far from ordinary. The company Yano founded has no business plan, no budget, and no quarterly results. Through it all, Yano believes that he is just an ordinary man.
ITS LOCAL PRICE
In Singapore, everything Daiso sells go for two dollars. Whether you are purchasing a bag of chips or a bulk of cotton buds, you can expect to pay the same price. This enables the shoppers to anticipate their total costs. Furthermore, your eyes will be spoiled with choices!
On the other hand, our neighboring country Malaysia has to pay RM5.90 (about S$1.93) per item. Imagine if the exchange rate is in our favor! This means that we can get cheaper Daiso items in Malaysia instead.
ITS SOURCE OF GOODS
Daiso has a wealth of outlets scattered throughout the globe and a wealth of goods scattered throughout the aisles. With over 100,000 goods offered, you can expect that a good portion comes from overseas. Although majority of the goods are made from Japan, approximately forty percent of goods are outsourced.
To save the cost of production, can you guess where most of the items come from? You are right! Many of which hail from China.
ITS DYNAMIC PRICES
Did you know that not every Daiso product is priced the same? Lucky for us, anything we pick up inside a Daiso costs S$2. However, overseas outlets experience dynamic pricing.
For instance, majority of the products in Daiso Australia are set at a standard price of AU$2.80. While, other items cost more. The same goes for Daiso Philippines. Consumers get to enjoy products from PHP88 and up.
Use the steady price of two dollars to your advantage by tracking the amount of items you fling inside your basket!
ITS SUCCESS STORY
Mr. Yano attributes his success to his ability to source out a variety of products. From quality essentials to quirky must-haves, everything sells for S$2! Moreover, people's desire for deals remains to be the driving force of Daiso.
Let me close this article with a nugget of wisdom from the man himself.
"Business is like climbing a mountain. The lesson of climbing a mountain is that there are always struggles and hard times. When you reach the top you get a sense of gratitude towards the mountain."