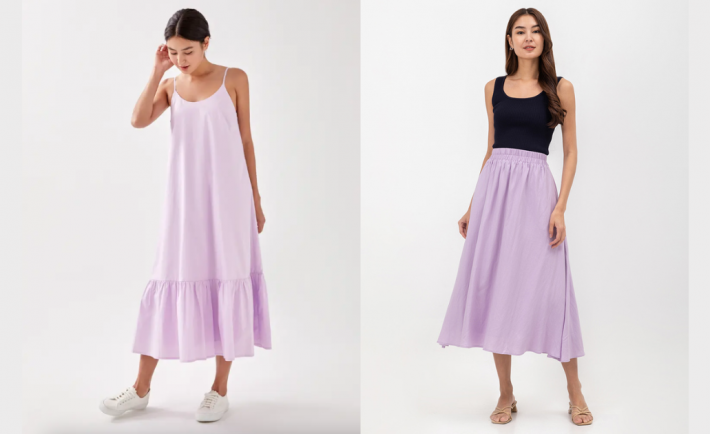 As the vibrant city of Seoul prepares to celebrate BTS' 10th anniversary in June 2023 by transforming its iconic landmarks into a sea of purple, there's no better time to flaunt your love for the K-pop sensation in style.
Let's take a look at 5 eye-catching purple numbers that will not only help you pay the ultimate tribute to your favorite K-pop band but also ensure you fit in among the picturesque purple backdrops.
Get ready to make a statement while exploring the stunning sights of Seoul!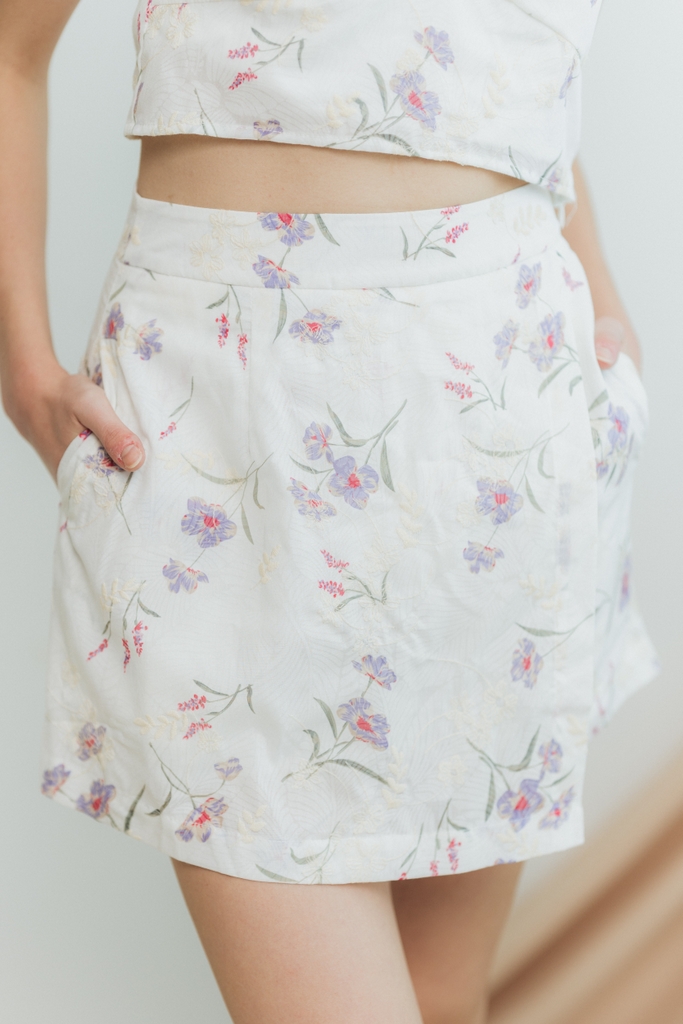 Price: $38.90 or 3 payments of $12.97 with atome
Step up your purple-style game with The Stage Walk's Danice Floral Skorts in Purple. Made from beautiful cotton eyelet and featuring delicate floral embroidery, these skorts are a non-sheer fully lined design with pockets at the sides and an asymmetrical overlap front. They also come with a concealed back zip. Pair it with a cropped top for an effortlessly chic ensemble—perfect for your upcoming summer trip to Korea.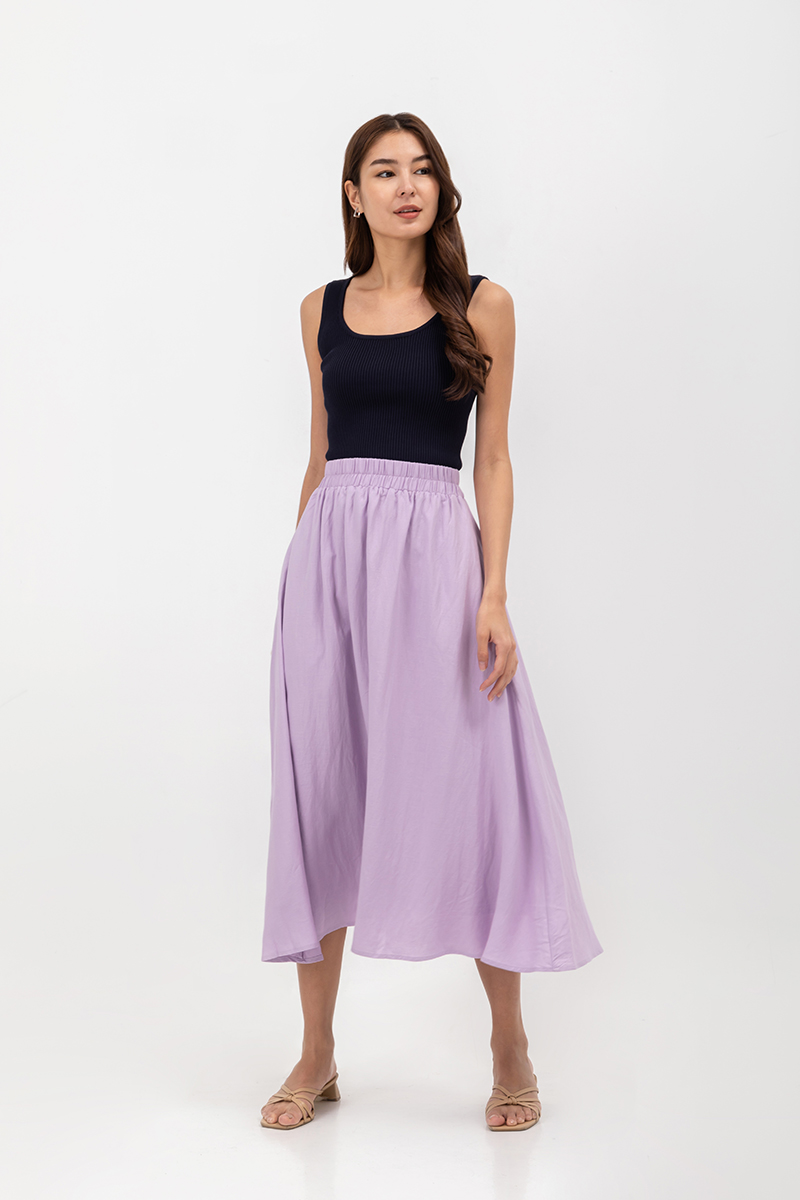 Price: $46
Get ready to set sail for the high seas of ARMY fashion with Love & Bravery's Melanie Elastic Waistband Flare Maxi Skirt. This skirt is made with premium linen blend fabric and features a comfortable elastic waistband and hidden side pockets. Lined with smooth polyester, it's designed for comfort. The versatile flare style is great for strutting around on your casual day out in the land of kimchi.
Price: $48.90
Get your cuteness overload with this adorable baby doll dress from Fayth. Transform into a dainty doll with this ultra-feminine dress that has a square neckline, puff sleeves, and detailed floral embroideries for extra charm. The double bow accentuates the sweet babydoll silhouette and comes with functional side pockets to complete your look. Get yours now in pretty pastel periwinkle.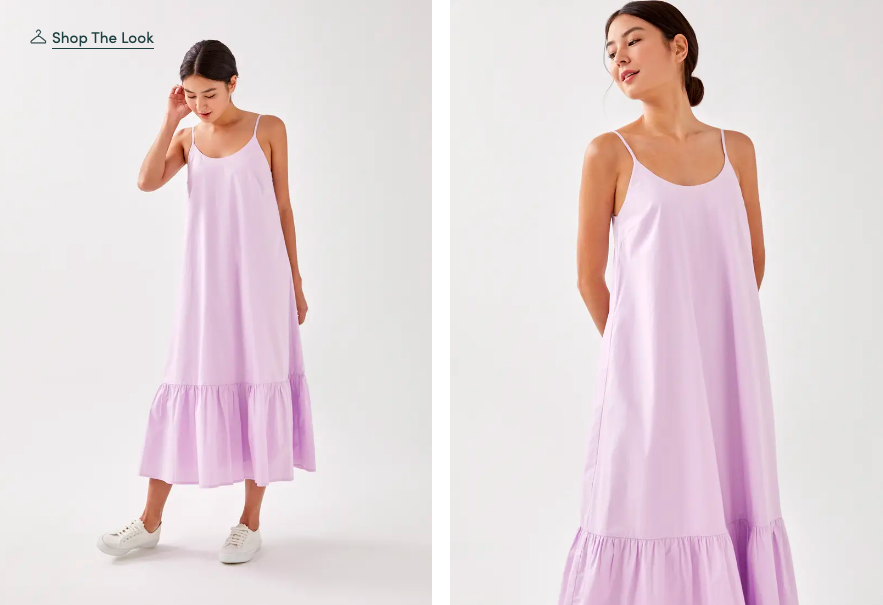 Price: $59 or pay 3 installments of $19.67 with ShopBack PayLater
Slip into this lilac dress that's apt for capturing that whimsical, carefree vibe. Crafted from comfy material, this sweeping maxi creation showcases a flowing trapeze shape and an effortlessly chic scoop neckline. Enhanced with elegant panel accents and customizable slider straps, this charming piece offers both style and practicality. Fully lined and adorned with convenient side pockets, prepare to be the epitome of poise among your fellow ARMY troops.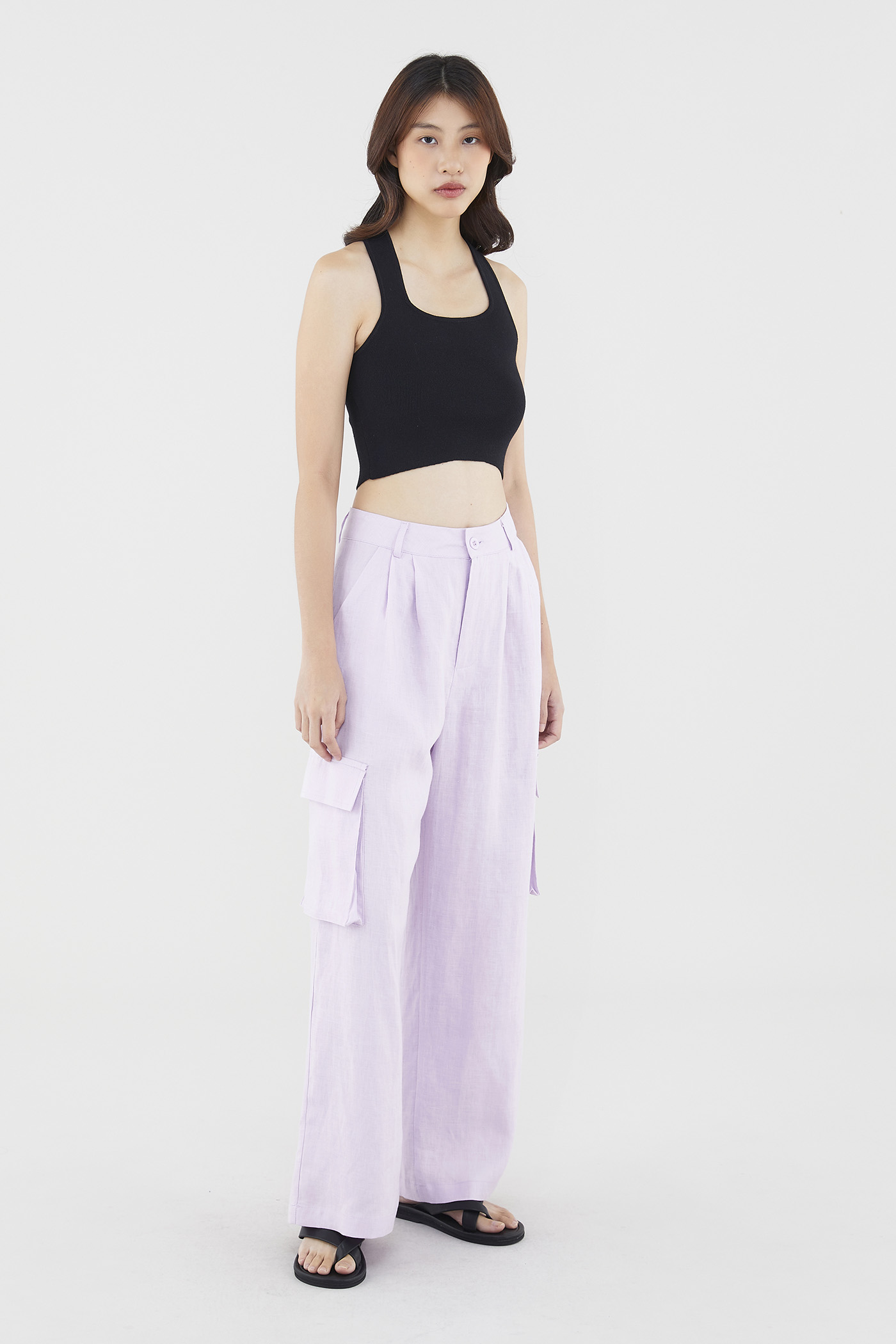 Price: $59
Embrace your practical side with these effortlessly stylish and versatile pants, ideal for the eco-conscious BTS ARMY fashionista. Made using lightweight, breezy 100% linen, these trousers boast a soft, tailored structure that's perfect for staying cool on warm days. With belt loops and generously cut straight legs, these pants are the embodiment of functional chic. The oversized flap pockets add a fashionable touch while providing ample "storage space". What's more, the environmentally friendly linen material proves that you can look great and be kind to the planet at the same time!
Embracing the purple wave sweeping through Seoul in June 2023 for the BTS celebration is a fantastic way to immerse yourself in the vibrant spirit of the city and its love for the K-pop phenomenon. These 5 stunning purple outfits under $60 will not only help you pay homage to your favorite K-pop band but also make you feel stylish and confident as you explore the picturesque cityscape. So, go ahead and don these eye-catching ensembles with your fashion staples as you make unforgettable memories in the heart of the BTS fandom.