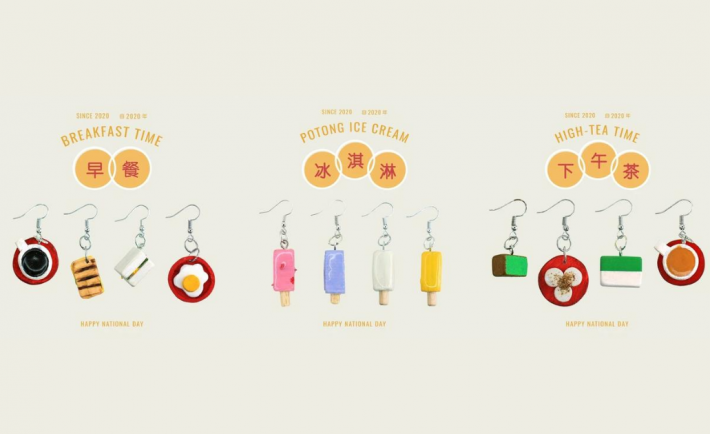 Happy birthday, Singapore! Are you celebrating at home or outdoors with your loved ones? Hope all of you are resting well and recharging this long weekend.
We can't think of any other better time than today to introduce to you Studio MU / YU's 'Masak-Masak' collection. This is because it's inspired by the nostalgic icons of what Singaporeans love. If you were born and raised in Singapore, then you will find this earring collection hitting you in the feels.
Anyway, Studio MU / YU is a romanisation of the Chinese characters '木语', which translates to 'the language of wood'.
About 'Masak-Masak' collection
According to Studio MU / YU, 'Masak-Masak'  is a reflection of the importance of "play" in our everyday lives, to take time to foster our imaginations and creativity.
This August, as we grapple with what it means to be Singaporean amidst global uncertainty, Studio MU / YU would like to take a moment to celebrate Singapore through the nostalgic lens of childhood.
From beloved HDB designs to our vibrant food culture, this is a sentimental homage to all the quintessential parts of Singapore that makes it home, truly.
#1: Breakfast 早餐
You've probably heard that breakfast is the most important meal of the day. As dietician Sarah Elder rightly points out, "The body uses a lot of energy stores for growth and repair through the night. Eating a balanced breakfast helps to up our energy, as well as protein and calcium used throughout the night."
When I think of what a Singaporean breakfast (allow me to use such terminology) looks like, it's about kopi, toast, and eggs. If you share the same sentiments, then Studio MU / YU's breakfast earring collection is what you need.
Here's a look at their breakfast collection:
Price: from 18 SGD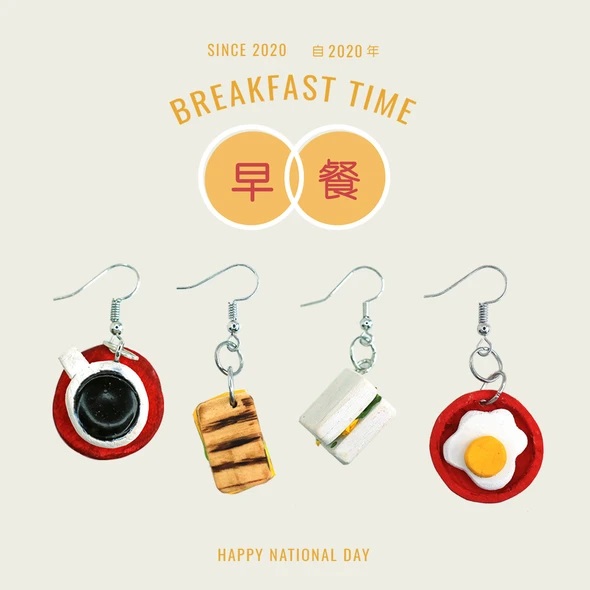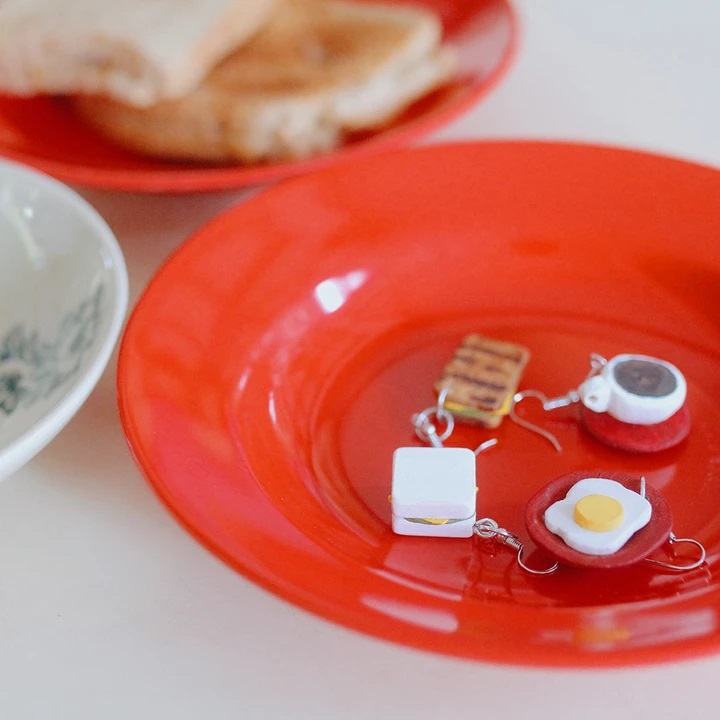 #2: High Tea 下午茶
While Studio MU / YU does not have a lunch set, they have a high tea earring collection designed for peeps who love pandan cake, chwee kueh, kueh salat, and teh! Shall not ramble further and let the pictures do the talking.
Price: from 16 SGD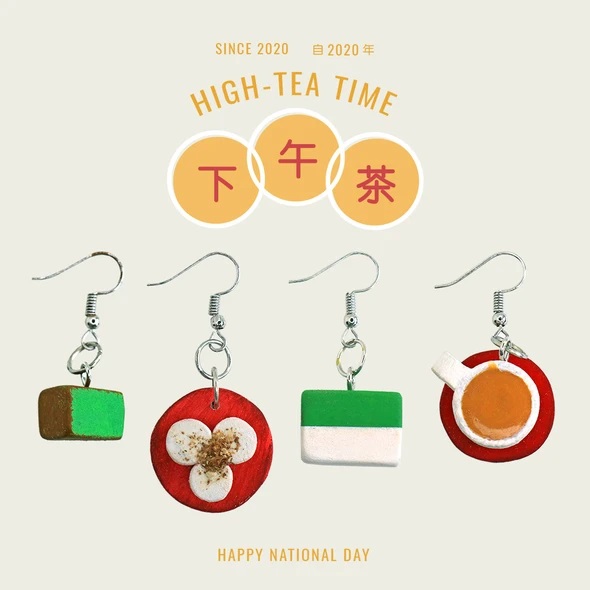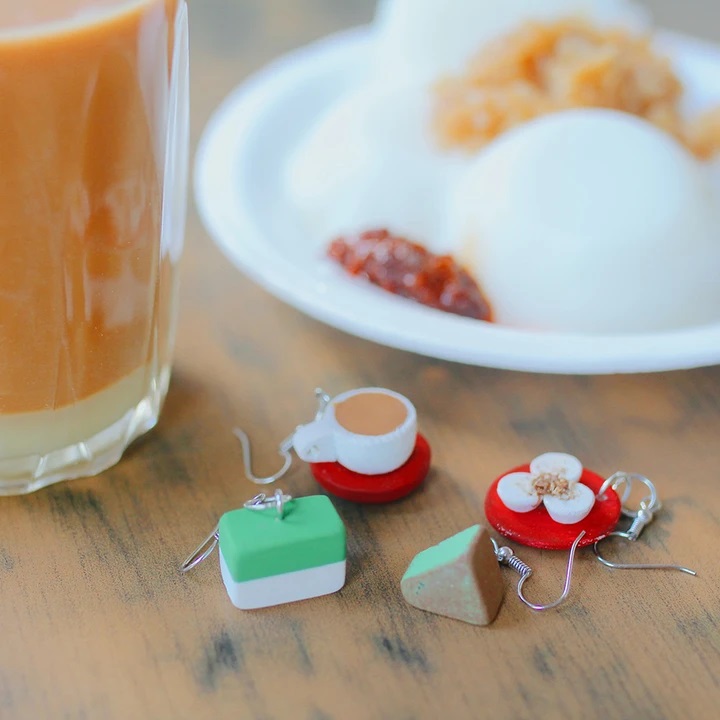 #3: Potong Ice Cream 冰淇淋
Potong ice cream was definitely a part of my childhood and even now! My favourite's got to be the classic red bean flavour which Studio MU / YU's Potong ice cream collection includes! Apart from red bean, it also comes in yam, durian, and coconut.
Price: from 16 SGD
#4: Supper 宵夜
We shall end Studio MU / YU's 'Masak-Masak' collection with everybody's favourite supper items in the form of earrings. Think roti prata, egg prata, milo dinosaur, and curry! We feel hungry just looking at the creative designs.
Price: from 18 SGD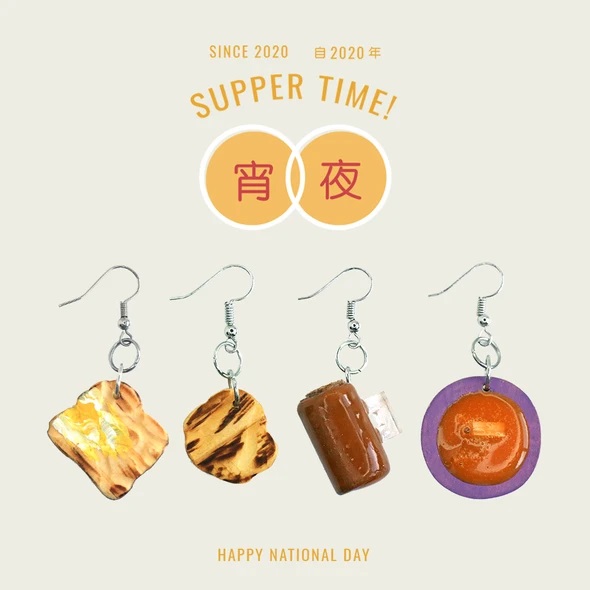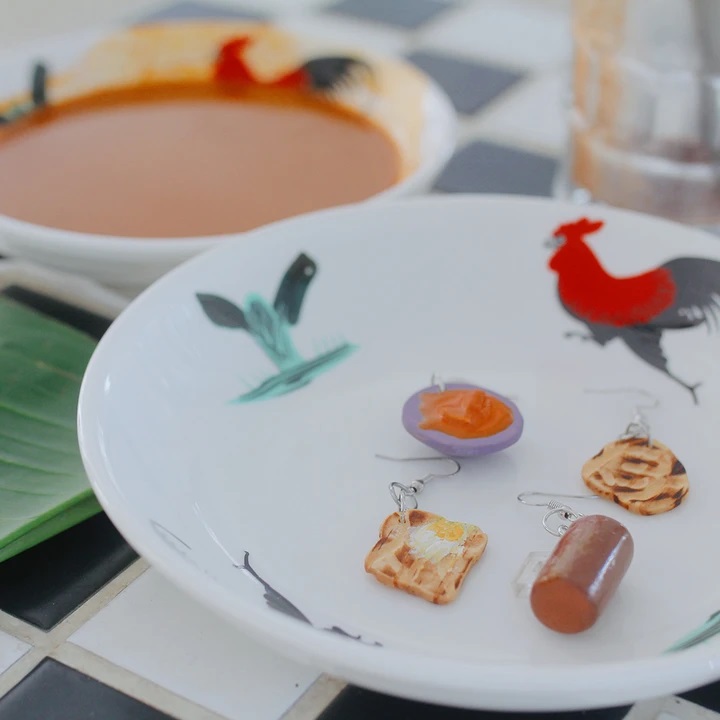 View Studio MU / YU's jewellery collection here.