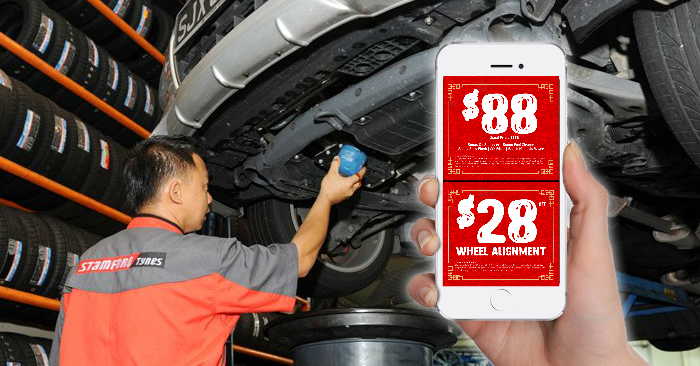 Get the best deal for your Car this Chinese New Year.
Stamford Tyres has released a set of e-coupons for car owners this Chinese New Year.
Enjoy wonderful savings of up to 50% with the coupons, with deals starting from $8!
Whether you are looking to replace a specific car part or to do a wheel alignment, simply download and flash these e-coupons to enjoy the offers!

Find the nearest store here.
Share these coupons with your friends and loved ones who own a car!