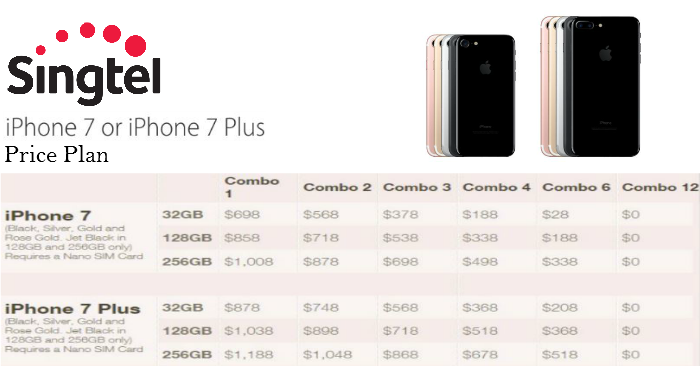 Singtel's users who are waiting to renew their contract or sign up for a new line can consider the new iPhone 7 and iPhone 7 Plus.
According to its website, Singtel has released the latest mobile price plans. On a Combo 3 plan, an iPhone 7 will cost S$378 for the 32GB model and $698 for the 256GB model. The iPhone 7 Plus will cost S$568 and S$868 for the 32GB and 256GB model respectively, under the same plan.
Customers can pre-register their interest here.
Check out the table below for more information.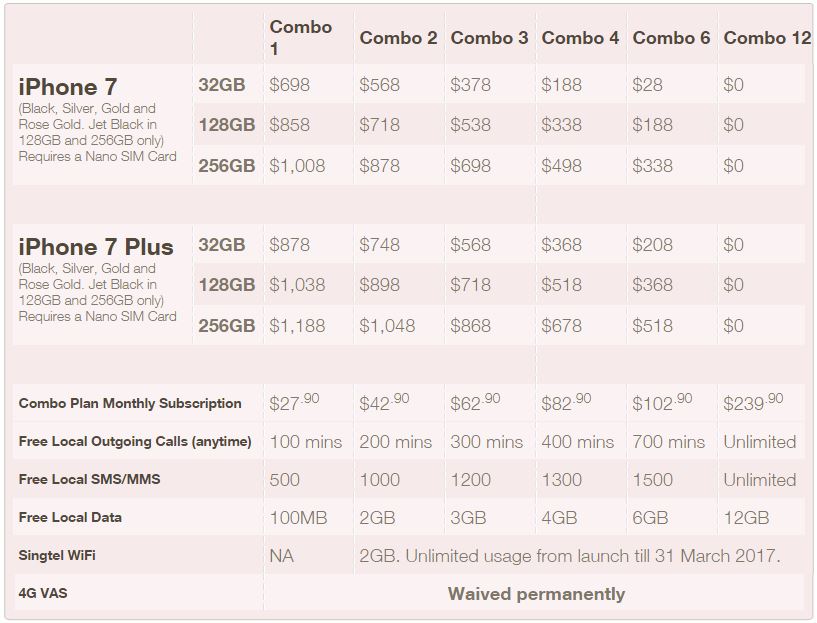 Easy Mobile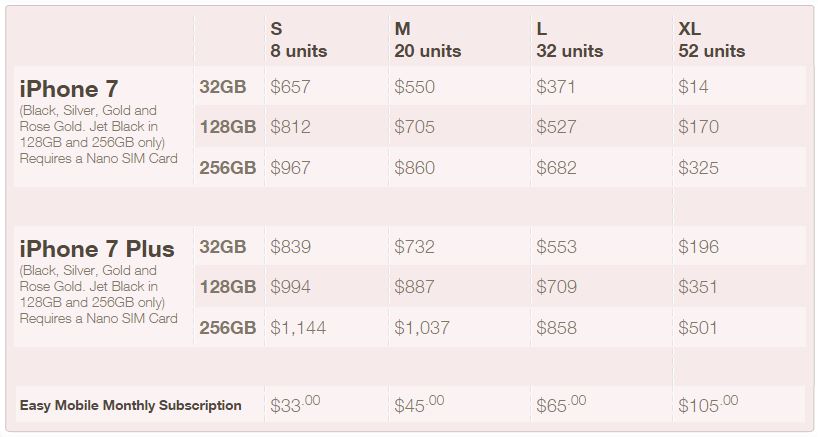 Share this news with your friends and loved ones!