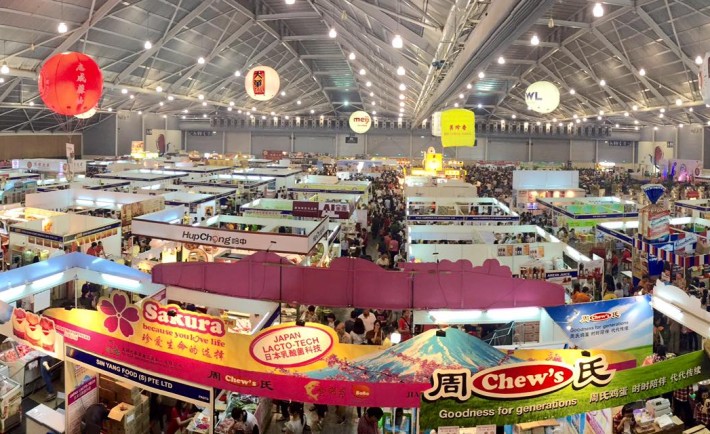 The Singapore Food Expo is back.
With over 100 exhibitors this year, visitors can expect a galore of food products being showcase in this 5-day event.
Whether you are there to shop for some food products or feast into the variety of local fares such as satay, laksa and dim sum, it's definitely worth a trip.
Check out the latest food offerings by brands like Eu Yan Sang Pte Ltd, Fragrance Foodstuff, Dragon Brand Bird's Nest and more.
Don't miss out on deal such as Fragrance's Bak Kwa going at a special price of $10/500g instead of $25/500g.
Check out Hup Chong and see if there is any barbeque meat products on offer.
Special promotion of Dragon Brand Bird's Nest. Buy 3 Get 2 Free or Buy 2 Get 1 Free.
Satay, anyone?
Try out the the different food stalls at the Singapore Food Expo 2015.
Check out the full listing here: http://bit.ly/1LV4U7C
For more info and photos of the Singapore Food Expo: http://on.fb.me/1BzBNRR
Venue: Singapore Expo Hall 4
Time: 11am – 10pm