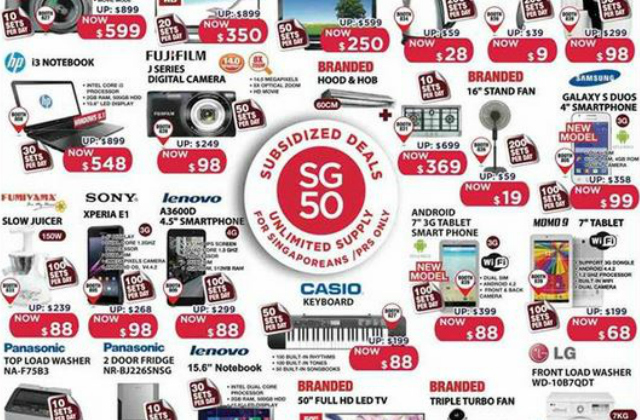 You don't need to be a technophile to go to the Singapore Electronics Fair.
Starting from this weekend, 8 – 10 May 2015, it's a good chance for you to bag some good bargains on your electronic gadgets such as camera,s laptops, mobile, TV, fridge and many more.
Door open at 11AM at the Singapore Expo Hall 5.

Here's a sneak on some of the deals that are going at up to 70% off.