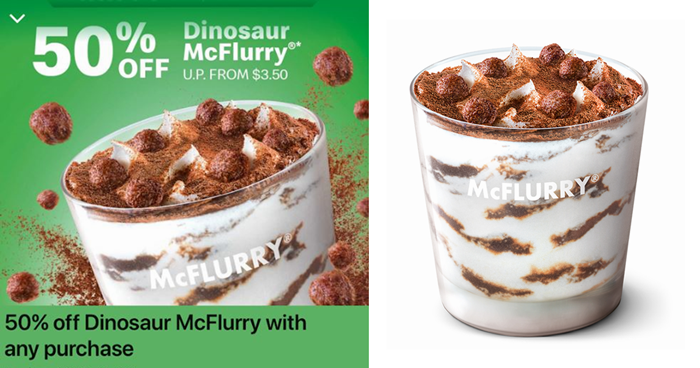 This Monday, you can enjoy a Dinosaur McFlurry at an incredible 50% off when you make any purchase of $1.00 or more. That's right; for just a buck, you can indulge in this delicious treat that usually costs $3.50.
Imagine creamy vanilla soft-serve ice cream swirled with rich Milo powder and topped with crispy Milo cereal balls for that extra crunch!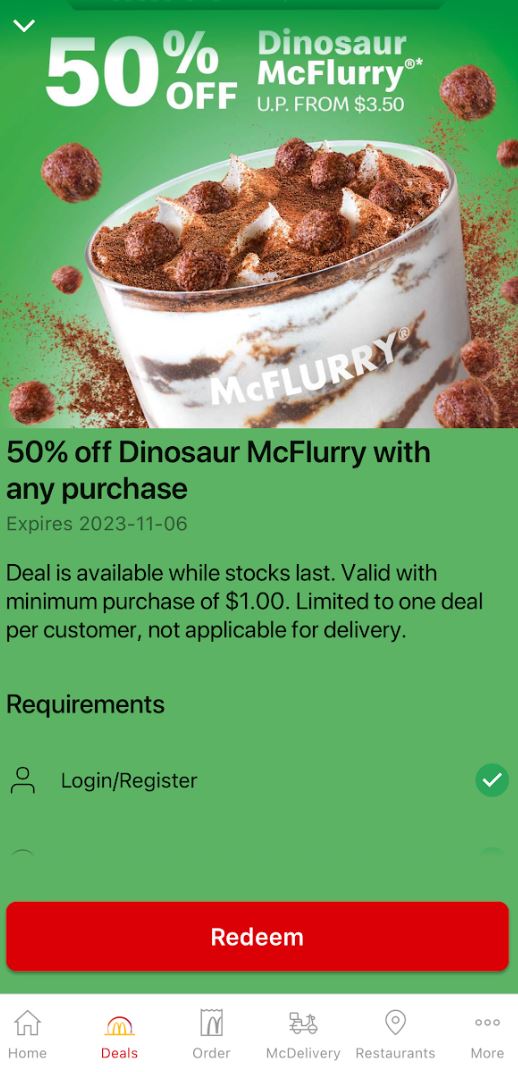 How to Claim Your Jurassic Delight:
Visit any McDonald's location today
Make any purchase of $1.00 or more. Whether it's a refreshing soft drink, a classic burger, or a crispy order of fries, you're free to choose your favorite.
Redeem the offer via the McDonald's app.
Once you've made your qualifying purchase, you'll be eligible to enjoy the Dinosaur McFlurry for just half the price. It's a deal so fantastic that even the T-Rex would be jealous!
Hurry, Limited to One Deal per Customer:
Please note that this jaw-dropping offer is limited to one deal per customer. So, make sure to share the news with your friends and family, and plan your McDonald's Monday outing accordingly. You won't want to miss out on this incredible discount!