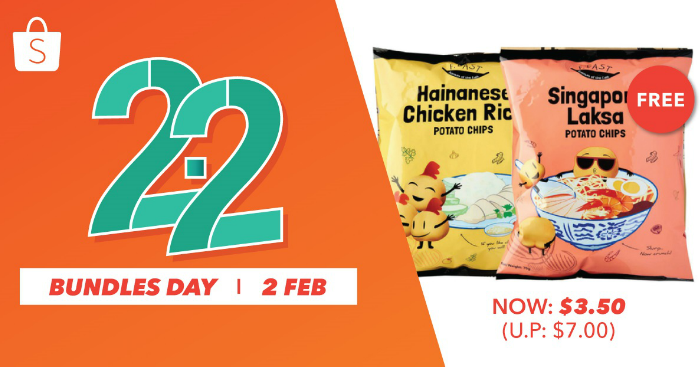 Save even more as you buy more. Shopee's 2.2 Bundles Day Sale will commence at midnight on February 2nd, and it will highlight Shopee's latest bundles promotional feature. Take home the best deals with "Two for the price of one", "Buy 2 Bundled Discounts", and "Everything under $2.20". Over 1,000 items will be on sale with their price massively marked down by up to 70%!
Shopee's new Bundle Deals now allow you to mix and match selected products more easily.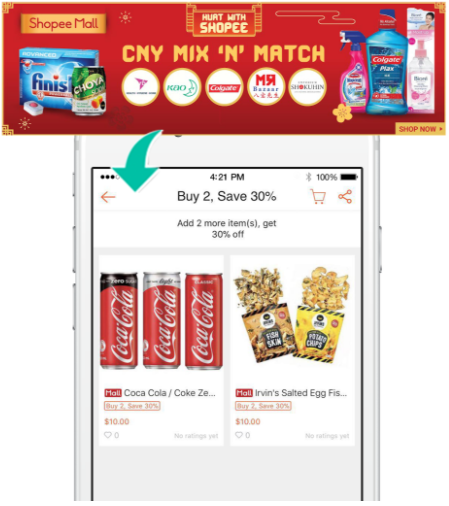 Products eligible for bundle deals are easily identifiable by their "Bundle" tag! Find out more about this feature here.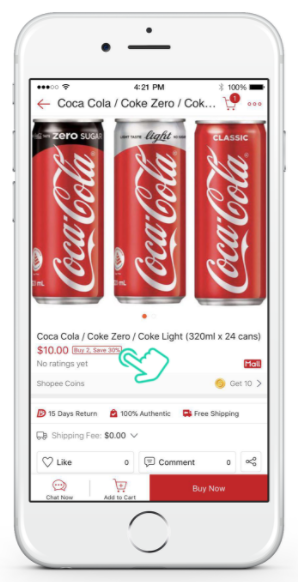 You know the drill. Camp out on the Shopee app as the sale will take place at 2 Feb, 00:00 hrs. The good stuff won't be available for long, so act fast while you can!
Need more reason to shop? Take $7 off minimum $15 spend with the promo code 22xMD if you are a new user.
1.  FEAST Singapore Laksa/Hainanese Chicken Rice Potato Chips [Bundle of 2]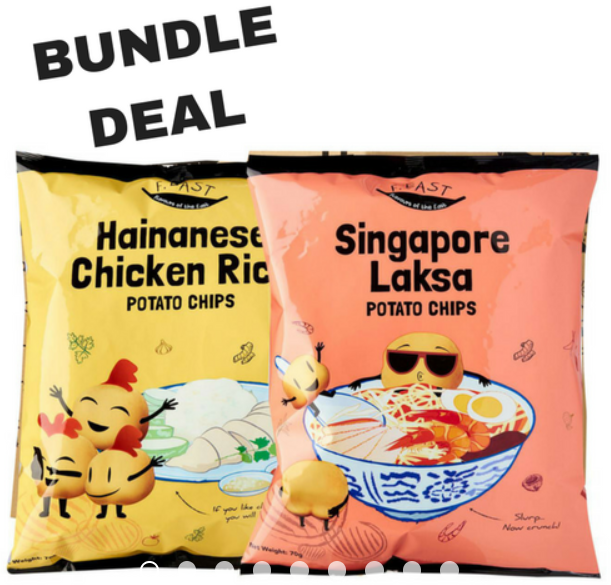 $7.00 $3.50
A creative husband and wife team in Singapore recently launched a new potato chips brand, F.EAST (Flavours of the East), introducing two uniquely Singapore flavours for a start: – Singapore Laksa & Hainanese Chicken Rice
Singapore Laksa and Hainanese Chicken Rice are widely considered to be the few Singapore's national and iconic dishes. No food court is complete without them. If you like laksa or chicken rice, you will love this crinkle-cut chips and once you start munching, you can't stop.
Haven't tried these local-inspired potato chips? Here's your chance. Grab a bundle of two packs for just $3.50 in the sale.
2. Her Jewellery Bundle [2 for $22]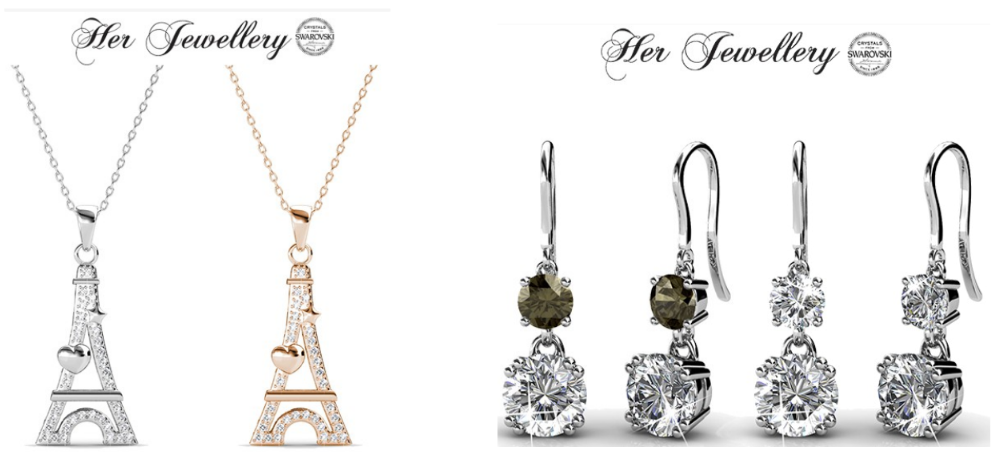 $79.80 $22.00
Whether capturing the dream or a reliving a memory, this fashion pendant is a sweet memento of the iconic landmark. This Eiffel Tower-shaped design sparkles with diamond accents, as if to light the Paris night sky. Polished to a bright shine, this pendant is suspends from an 18.0-inch cable chain that secures with a spring-ring clasp.
Pair it with the Snowman Hook earrings, you will draw all the attention from the crowd!
What's more they will be on sale as a bundle for just $22.00!
3. Zola Powerbank and Type-C Cable [Buy 2 Save 22%]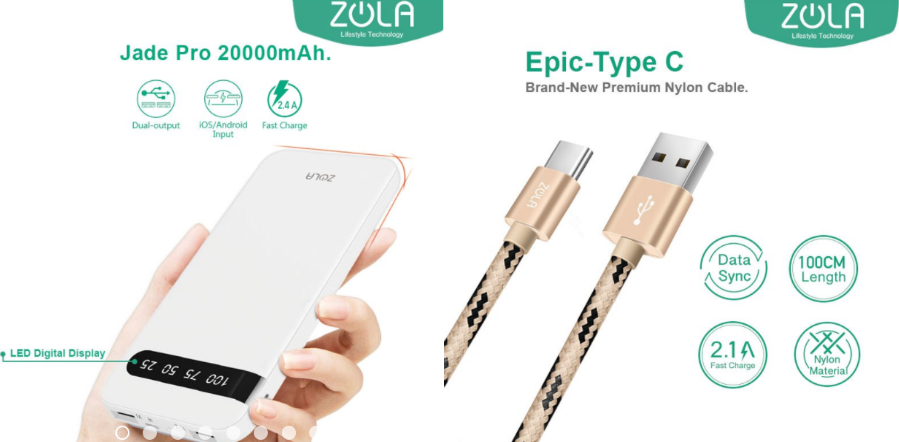 $48.50 $37.83
The Zola Powerbank provides 20000mAh of power to your electronic devices. With its elegant and simple appearance, it features dual outputs to charge up the mobile devices quickly. It also comes with a LED Digital Display to show the amount of charge left.
Tired of broken cables? Zola's  Type-C Cable to the rescue. Made from premium nylon, the cable does not break easily and charges your devices in lightning speed.
Buy the entire set for $37.83.
4. Bagzavenue MFS Korean Bags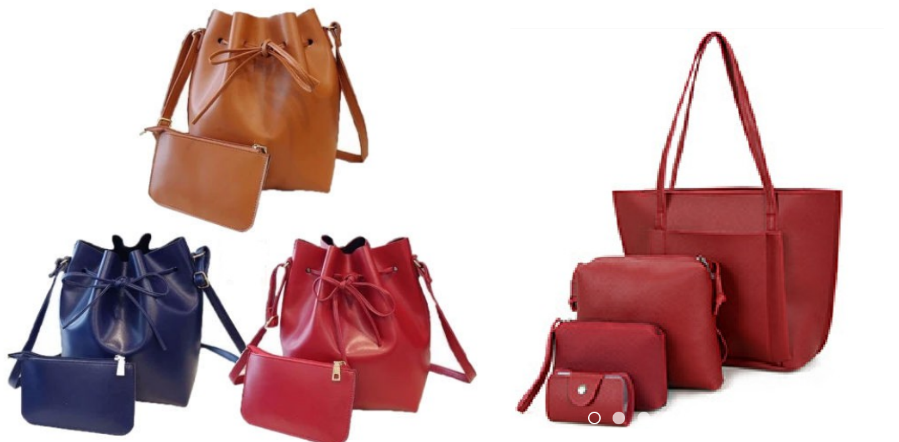 $41.40 $20.70
Made from durable and lightweight PU leather, the MFS Korean bags come at a steal as a bundled deal. You get the entire matching set from the bag to the purse for just $20.70. The spacious bags make great accessories to store your everyday's essentials as you hit the street.
5. Suntory Premium Morning Milk Tea or Lemon Tea [Buy 1 Get 1 Free]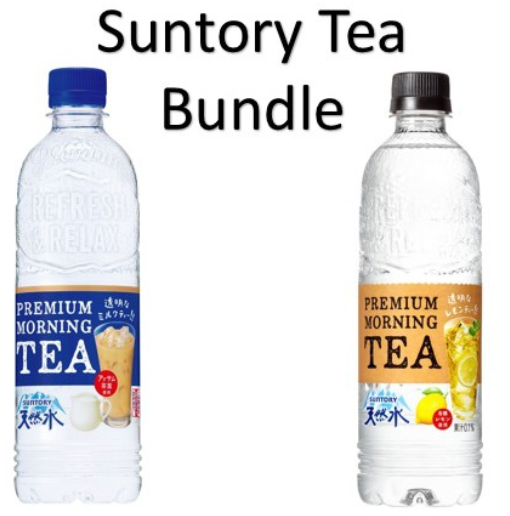 $10.00 $5.90 (inclusive of express shipping)
The Suntory Tea is the latest beverage that won the Internet when it first launched. Made to look like your bottled water, the Suntory drinks from Japan taste like your favourite Milk Tea and Lemon Tea.
Don't believe? Try it yourself! Get two bottles for the price of one at jut $5.90 with free express shipping!
6. Colgate Optic White Toothpaste Instant White 100g [Buy 1 Get 1 Free]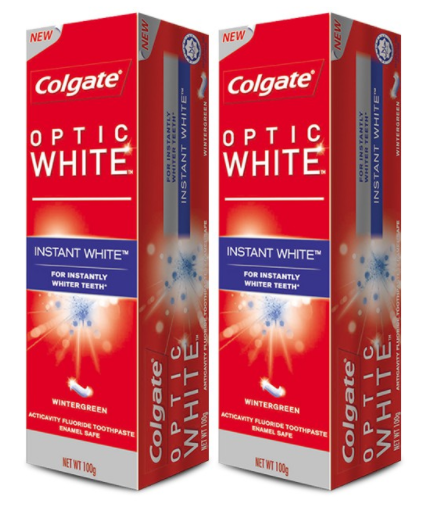 $17.00 $6.90
Want whiter teeth in 1 week? The Colgate Optic White is a whitening toothpaste that removes surface stains and whitens teeth in more than 3 shades in a week! Strengthen teeth without damaging the tooth enamel, it removes tough stains that normal toothpastes don't.
Buy 1 Get 1 Free at $6.90.
7. Handheld USB Rechargeable Fan [Buy 1 Get 1 Free]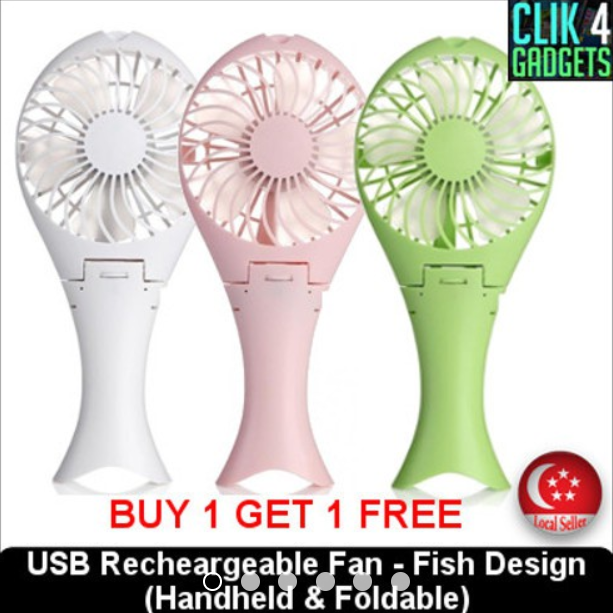 $15.00 $10.90
Pack this handy fan with you. The USB Rechargeable Fan is perfect for outdoor while you travel. Beat the heat as it brings you the cool gentle breeze in the most convenient way ever. Charge with a USB Cable so you don't have to keep replacing new batteries.
Get 2 fans for the price of one at $10.90.
Ready to shop? Don't forget to enter the promo code 22xMD to enjoy $7 off (min. $15 spend) when you check out!