SAFRA Members, here's a sweet deal for you.
Simply log on to the SAFRA Treats & Deals online platform and you can purchase a 50% off Long John's Silver $10 voucher!
You can also purchase a $20 TCC Voucher for $16.
While stocks last.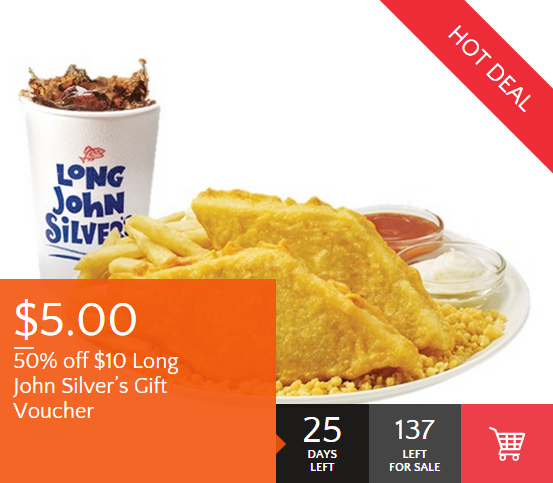 Purchase the voucher here.
Share this deal with your friends that are SAFRA Members.
Terms & Conditions
Terms and conditions of vouchers apply.
Limited to two set per SAFRA member.
Voucher promotions are subsidised by SAFRA
Valid till 22 Nov 2015 23:59 PM