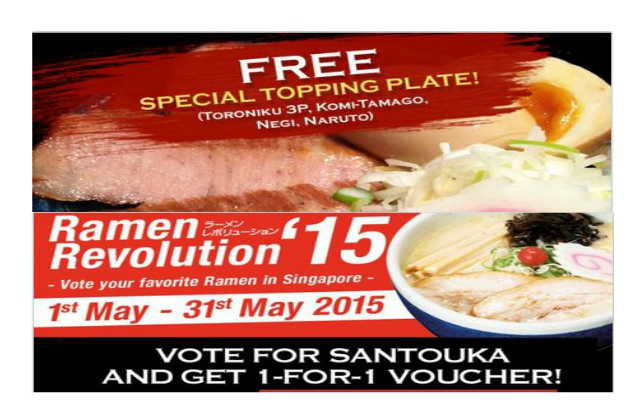 So it's another free treat from Ramen Santouka.
For the month of May 2015, enjoy a special free topping plate with any ramen purchased. If you are wondering what is included in the topping, you get free 3 pcs Toroniku, Komi-Tamago, Negi and Naruto.
If you are scratching your head over what these Japanese terms mean, the image would have gave you a little clue – 3 pieces cha-shu (rare pork-cheek which is flavoursome and tender), 1 Lava Egg, Leeks and Fish Cake.
These toppings are almost essential every time i have my ramen, so now we can all get it for free.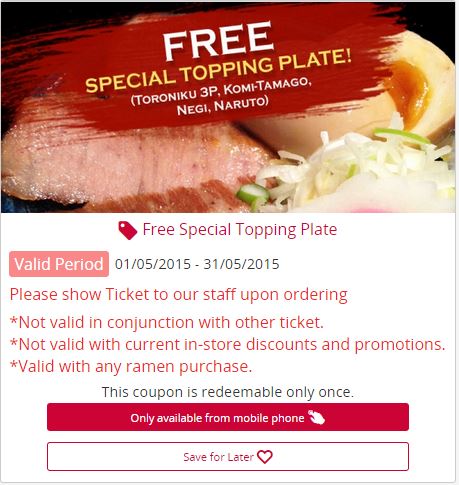 There is also a free 1-for-1 voucher if you vote for Ramen Santouka in the Ramen Revolution 2015.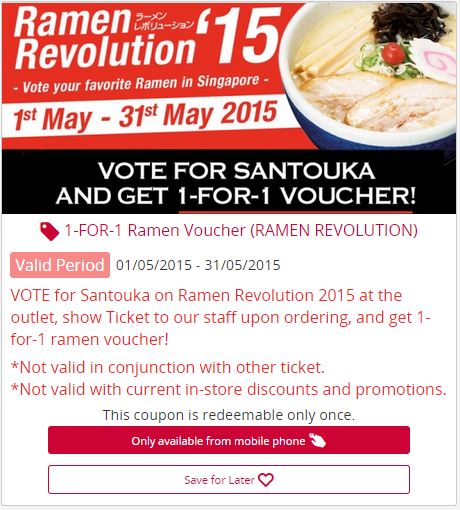 To redeem these offers, you need to be a member of Jpassport. Sign up for free here: https://www.passp.asia/santouka