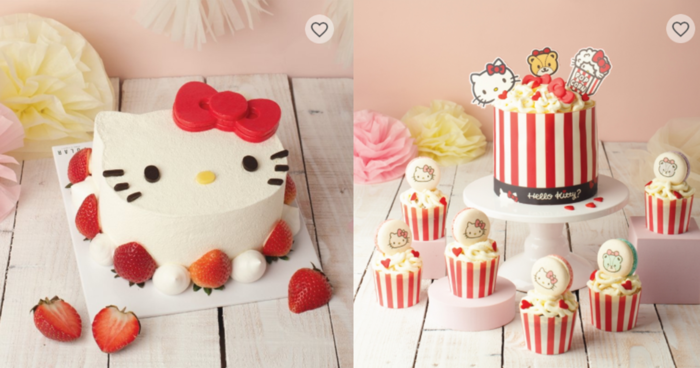 For every Hello Kitty fans
Have a birthday celebration coming right up and Hello Kitty is her favourite character? Check out the latest creation by Polar Puffs & Cakes.
The Hello Kitty cakes and popcakes are sure to delight every Hello Kitty fans.
Check them out below or click here to buy now.
Hello Kitty Popcakes – Vanilla / Chocolate (Box of 6pcs)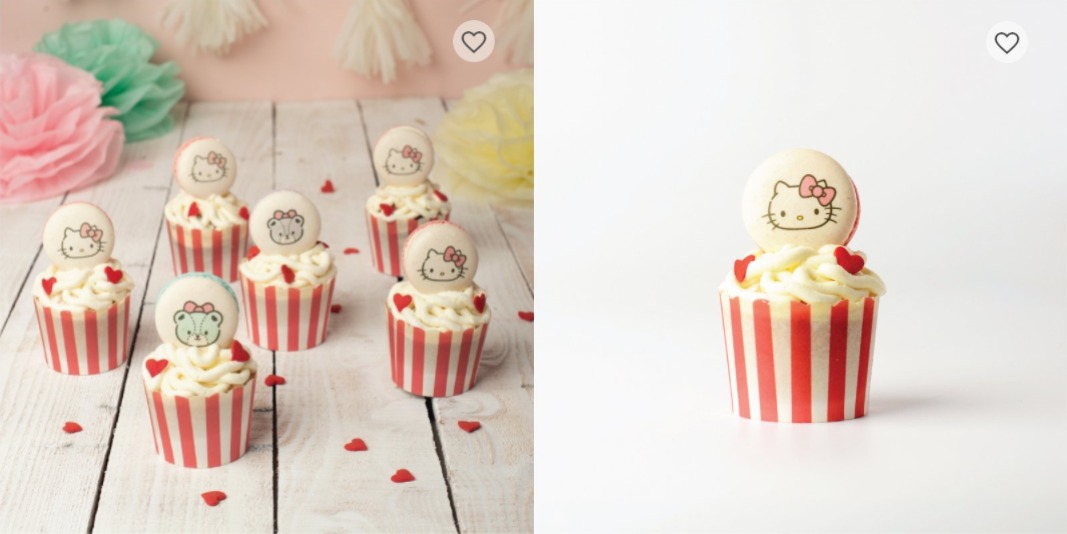 $40.90
Topped with adorable Hello Kitty macarons that come in assorted flavours, Hello Kitty Popcakes comes in two flavours.
Choose from vanilla sponge with a centre of salted caramel sauce, or chocolate sponge with chocolate sauce. There's a lot going for these little cakes!
Macaron images, colours, and flavours are fixed.
4 x Hello Kitty: Lychee Macaron
1 x Blue Bear: Vanilla Macaron
1 x Purple Bear: Chocolate Macaron
Kitty & Friends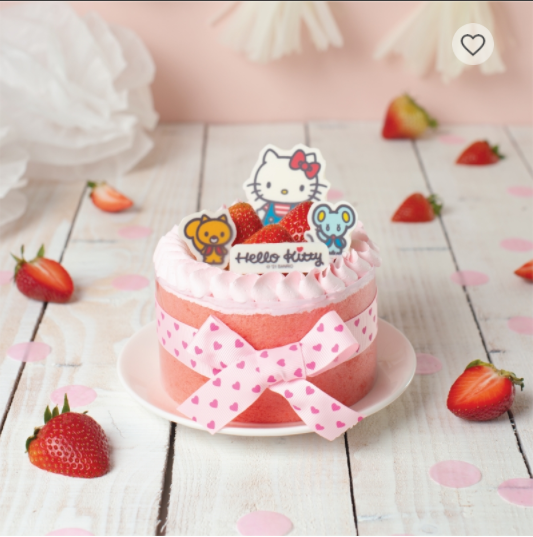 $51.90
Good friends are a blessing. Enjoy the same happiness in this strawberry sponge cake with vanilla bettercreme, topped with fresh strawberries and white chocolate figures, tied together with a bow like a gift of love.
Summer Fun Kitty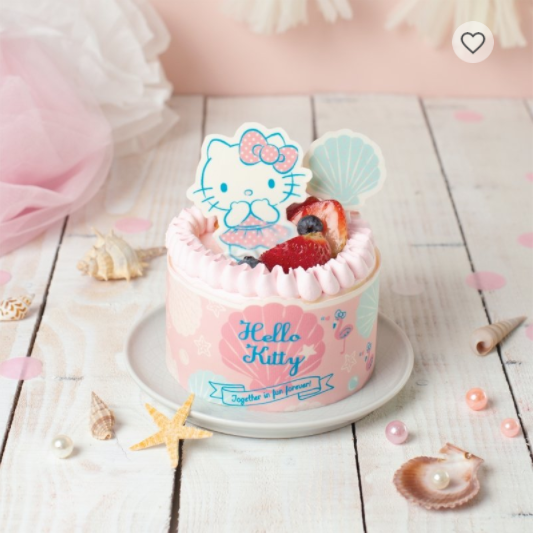 $51.90
Sweet summer at the beach becomes this cake – warm shade of pink, and cool shades of blue. Enjoy this cake of fluffy sponge and bettercreme, topped with fresh fruits and white chocolate decorations!
Dazzling Kitty
$62.90
Charm with a whimsical centrepiece of this dreamy cake featuring Hello Kitty on edible icing sheet, set in delicate hues of purple and pink.
Choice of cake flavours:
Chocolate mousse
Strawberry shortcake
I Love Hello Kitty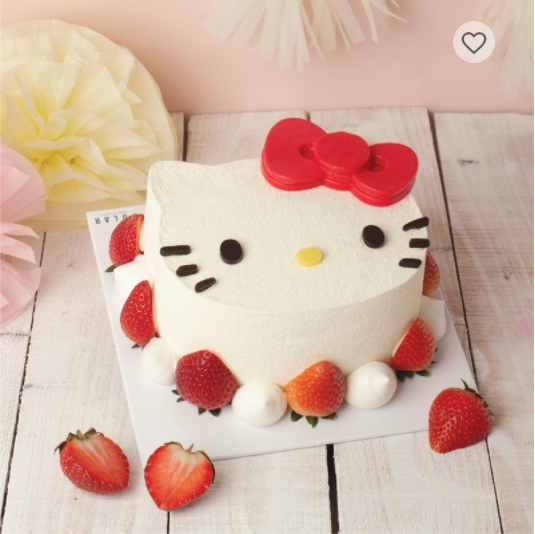 $65.90
Feast with your eyes and mouth on this irresistibly cute and delicious light yoghurt mousse and fluffy Japanese sponge that will leave you wanting more.
If you are looking to take the celebration up a notch, you can serve this with Hello Muffnuts or Hello Kitty Popcakes!
Poppin' Good Times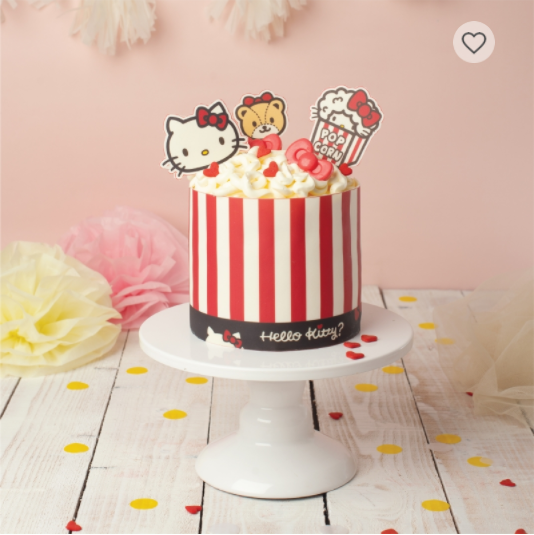 $65.90
An eye-catching salted caramel cake topped with chocolate figurines and bows, in an adorable popcorn bucket exterior. This cake is a theatrical delight!
Looking to complete the look? This is perfect with Hello Kitty Popcakes!
Poppin' Good Party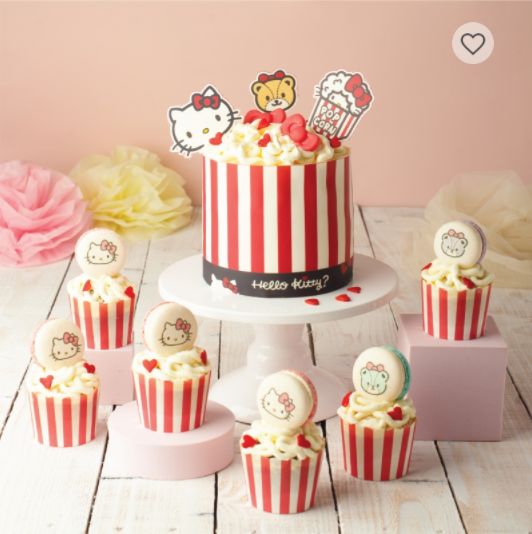 $102.90
Celebrate like a star, and treat friends to a fun and cute spread of both the Poppin' Good Times cake, and Hello Kitty Popcakes!