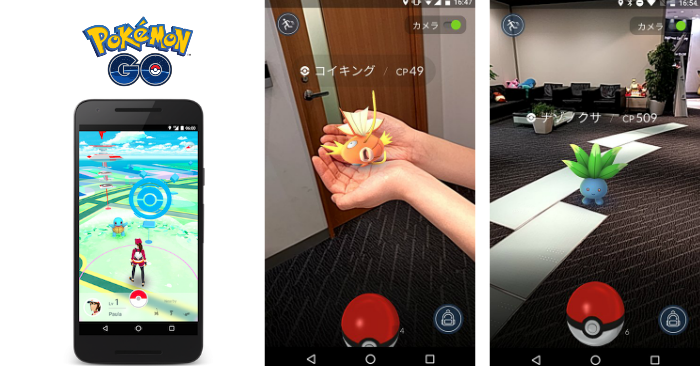 *Update 6 Jul 10pm: It seems that the developer has blocked access to other regions, so you will not be able to see PokeStop, Pokemon and such on the map. Please wait for official release, and we will update the post when it is made available.
*Update 7 Jul 1pm: Pokemon Go is now made available to the US
---
The much anticipated augmented reality game of the year is finally here.
Pokémon Go, the latest mobile game from Nintendo and developer Niantic Labs is slowly rolling out for iOS and Android users around the world.
Currently, the Pokémon GO app is only available on the app store for Australia, New Zealand and Japan. It will be made available for other countries really soon.
But that does not stop fans in Singapore who has already managed to download the leaked APK file here. 
* Editor note: We are not encouraging users to download from non-official source, but if you are
  like us who can't wait, this might be your best option now.
The game is free to play and with an option for in-app purchase if you need more Pokeball and other upgrades. 100 PokeCoins will cost US$1.48 (S$2)
Check out a useful guide for beginner here.
Here are some screenshots of some of us trying to catch 'em all.
Catching a Bulbasaur in his bedroom
PokéStop at one of the playground in Singapore – Collect Pokeballs, eggs and more
Another PokéStop at Sembawang
Or you can catch a Bulbasaur while you are riding the escalator 
The app consumes a lot of power, and will drain your battery tremendously so make sure you bring your portable chargers along. You can also preorder the Pokemon GO Plus wearable here: https://goo.gl/XdHZE6
Watch the game trailer here: