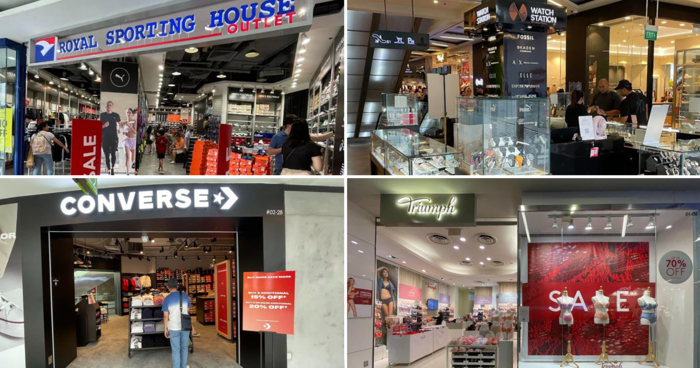 Get ready to experience the ultimate shopping extravaganza at Changi City Point's Outrageous Outlet Sale 2023 Edition from 24 to 26 March 2023. Enjoy three days of incredible discounts, epic workout marathons, and awesome rewards!
Excited to know more? Here's a sneak peek of some of the amazing discounts you can expect at the Outrageous Outlet Sale Weekend:
HUGE DISCOUNTS FROM INTERNATIONAL BRANDS
Whether you are searching for the perfect everyday wear or gearing up for your next adventure abroad, you will find unbeatable deals on your favourite brands. From stylish sports gear to travel essentials, the Outrageous Outlet Sale weekend is the perfect time to shop till you drop.
NEW BALANCE OUTLET (#02-21/22/23)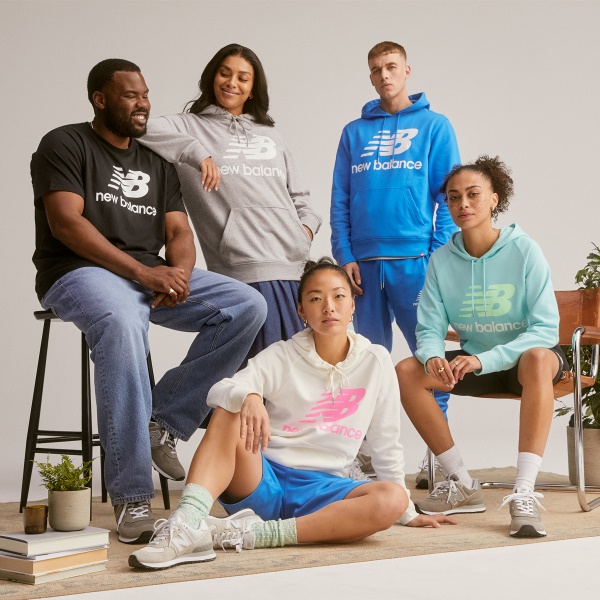 Looking to upgrade your athletic wear collection with high-quality and stylish options? Look no further than New Balance Outlet! Renowned for their quality craftsmanship and commitment to making a positive impact in communities worldwide, New Balance is a brand you can trust. And during the Outrageous Outlet Sale Weekend, you can score even greater value with their buy 3 and get 50% off promotion. Plus, spend $80 or more and receive a free duffle bag – perfect for all your fitness essentials! Quantities are limited, act fast before it runs out.
ASICS FACTORY OUTLET (#02-20)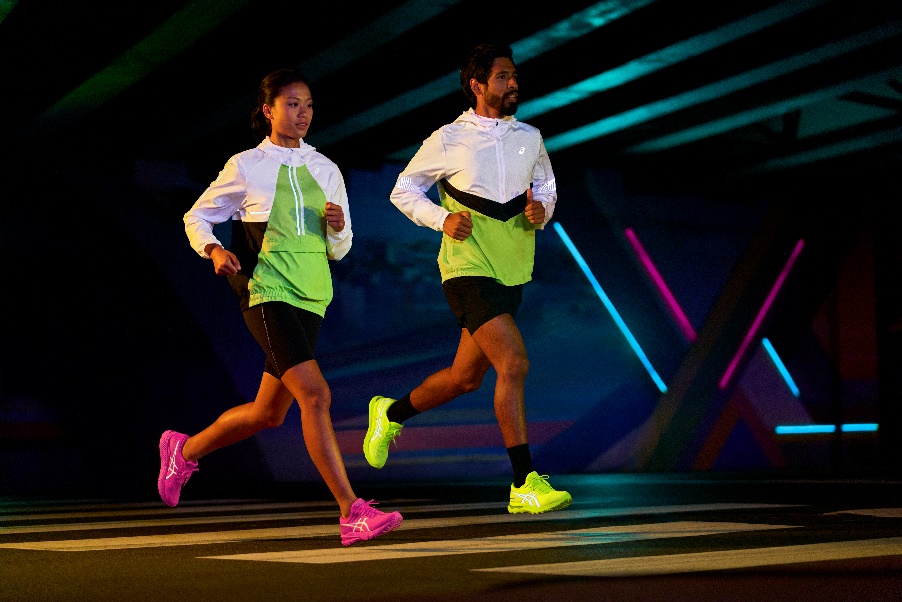 Searching for the perfect pair of shoes to take your fitness routine to the next level, you would not want to miss ASICS Factory Outlet. With a focus on research and development in Japan, ASICS produces innovative sports products that are designed to provide comfort and support during your workouts. And during the Outrageous Outlet Sale Weekend, you can save up to 50% on selected ASICS shoes, making it the perfect time to upgrade your workout gear.
G2000 OUTLET (#02-45)
Looking to upgrade your office wardrobe with stylish yet versatile pieces? With a wide selection of sharp suits, chic blouses, and other professional wear, you will find everything you need to look your best at work. And with discounts of up to 70% off and an extra 20% off your final bill when you purchase at least 3 items, you can stock up on all your office essentials without breaking the bank.
SUNGLASSES HUT OUTLET (#01-K4)
With an impressive collection of designer sunglasses from some of the world's most legendary high-fashion brands like Ray-Ban, Dolce & Gabbana, Burberry, Versace, and more, you can upgrade your eyewear game in a snap. Enjoy incredible discounts of up to 70% off on selected styles, making it the perfect time to pick up a new pair (or two).
TRIUMPH (#01-06)
From everyday basics to special occasion pieces, Triumph has everything you need to feel your best. With a rich history of crafting lingerie since 1886, Triumph offers a wide range of classic and modern styles to suit every need and preference. And during the Outrageous Outlet Sale Weekend, you can enjoy amazing discounts of up to 70% off on selected lingerie items, with an additional 20% off when you purchase 6 bras or more.
WATCH STATION (#01-K3)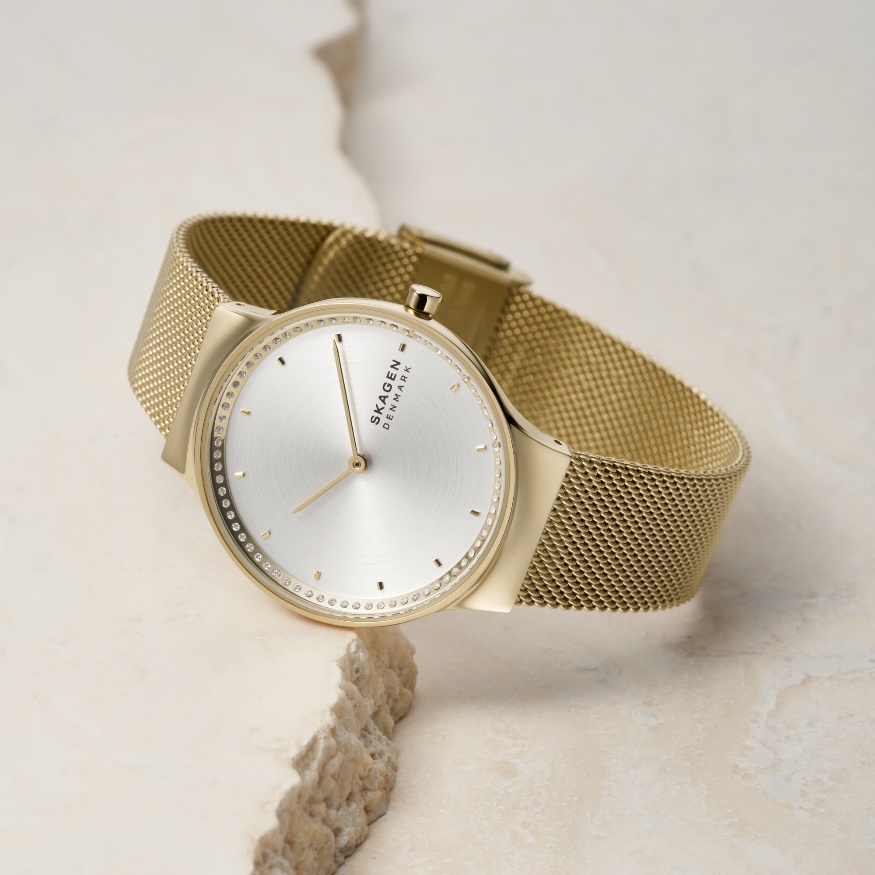 Looking for a timepiece that will make a statement? Watch Station partners with premium brands to curate a unique collection of designer watches and smartwatches for men and women. Watch enthusiasts and alike can buy 2 items to get an additional 20% off or 3 items to indulge on the additional 30% off*.
BIG SHOPPING REWARDS
Shop to your heart's content and be rewarded as you spend over the 3 days. Scan your FRx QR Code at participating stores to enjoy the following rewards to get more bang for your buck:
a. Spend $58* at any FRx participating F&B stores to receive a $5 FRx Gift Card
b. Spend $180* at FRx participating non-F&B stores to receive a $25 FRx Gift Card
OR
Upsize your reward to a total of $60 FRx Gift Card when you increase your minimum spending to $380 at FRx participating non-F&B stores.
[*Limited quantities only, while stocks last. Limited to one redemption tier per shopper, per day.]
EPIC WORKOUT MARATHON
Work on major muscle groups to make your body stronger and more resilient as you join the Epic Workout Marathon. For three days, sweat it out in fun-filled, fast-paced fitness workouts for the whole family. From Zumba to Steel Combat, you can book a slot here.
TOTALLY AWESOME TOTE GIVEAWAY
Forgot to bring your own shopping bag? Head to Customer Service (Level 2) and collect a free reusable tote bag to accompany you during your shopping spree. Hurry! This offer is limited to FRx members, while stocks last.
Are you pumped up to receive all these amazing rewards and giveaways? March to the East at Changi City Point to celebrate the Outrageous Outlet Sale with your family and friends. Get more discounts and grow your collections as you shop from 24 to 26 March 2023. See you there!
*Terms and Conditions
Promotions are valid from 24 to 26 March 2023 at Changi City Point only. It is not valid with other in-store promotions, offers, vouchers and/or privileges. All offers are available on a first-come, first-served basis and while stocks last.