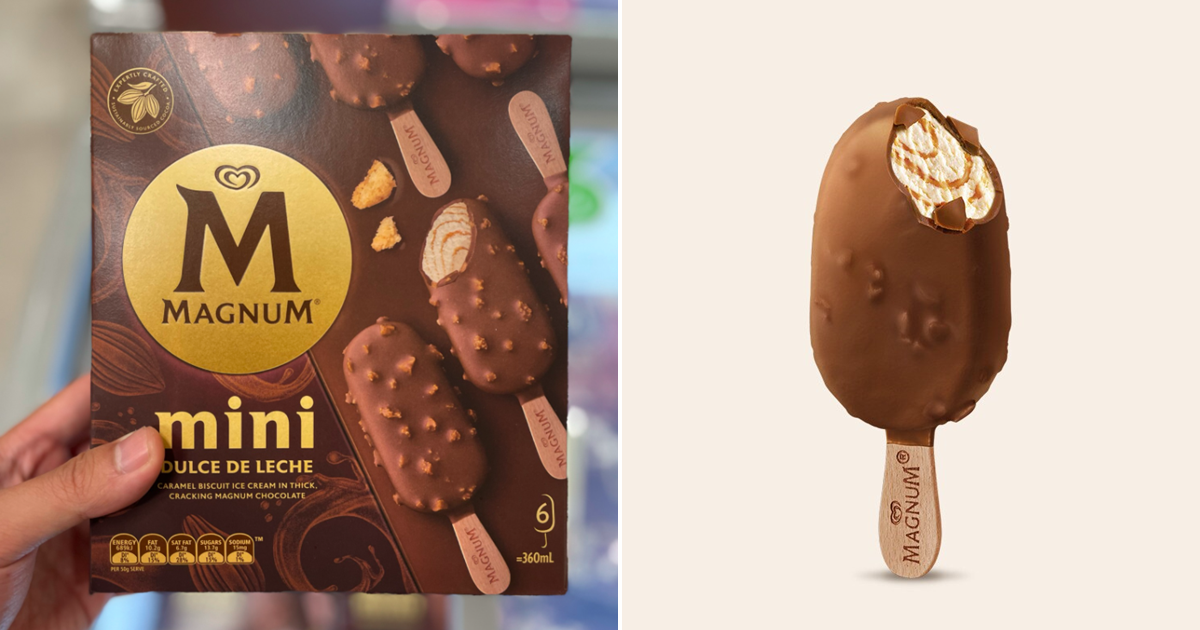 Be the first to try the new Magnum Mini
Fans of Magnum ice cream, this is for you.
Check out the newly launched Magnum Mini Dulce de Leche ice cream. If you aren't familiar with Dulce de leche, it is actually a creamy caramelized sauce made by heating sweetened milk.  It is thick and sweet and is usually used as a topping or filling on desserts.
The limited edition multipack contains 6 sticks of ice cream and costs $10.90 per box. You can grab two boxes of Magnum Minis for $15.90 at FairPrice for a limited time and save $5.90!