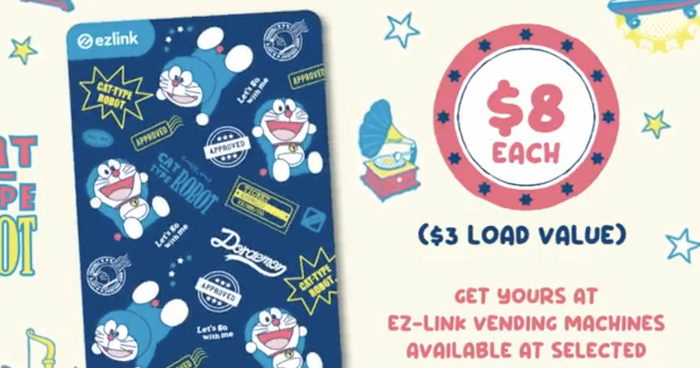 We love our cat-type robot and we know you do too, so get the Doraemon Vintage Pattern EZ-Link card and add it to your collection today!
Get yours now for only $8 each ($3 load value) at selected EZ-Link vending machines located at bus interchanges.
Find out more on their new locations here: https://bit.ly/EZLinkvendingmachine
Terms and conditions apply.