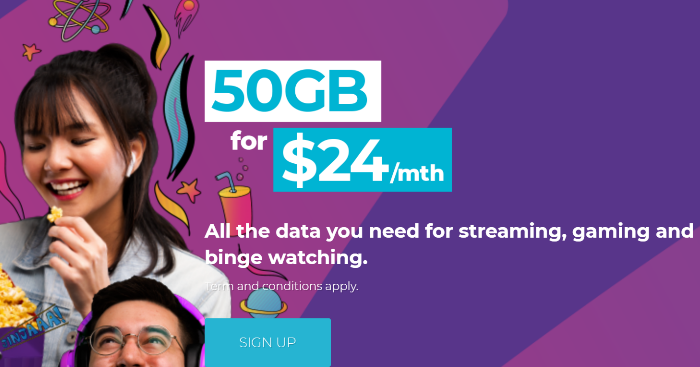 Worry less. Do more.
You'll never worry about mobile data limits the next time you're watching YouTube or playing your favourite mobile game.
MyRepublic has a no-contract mobile plan that offers a whopping 50GB data limit for just $24 a month for new signups.
This 50GB limit is only for the first 3 months after which will revert to the standard 20GB data limit for a standard Power Plan. The plan comes with 100 minutes talktime (free incoming), 100 SMS and free Caller ID.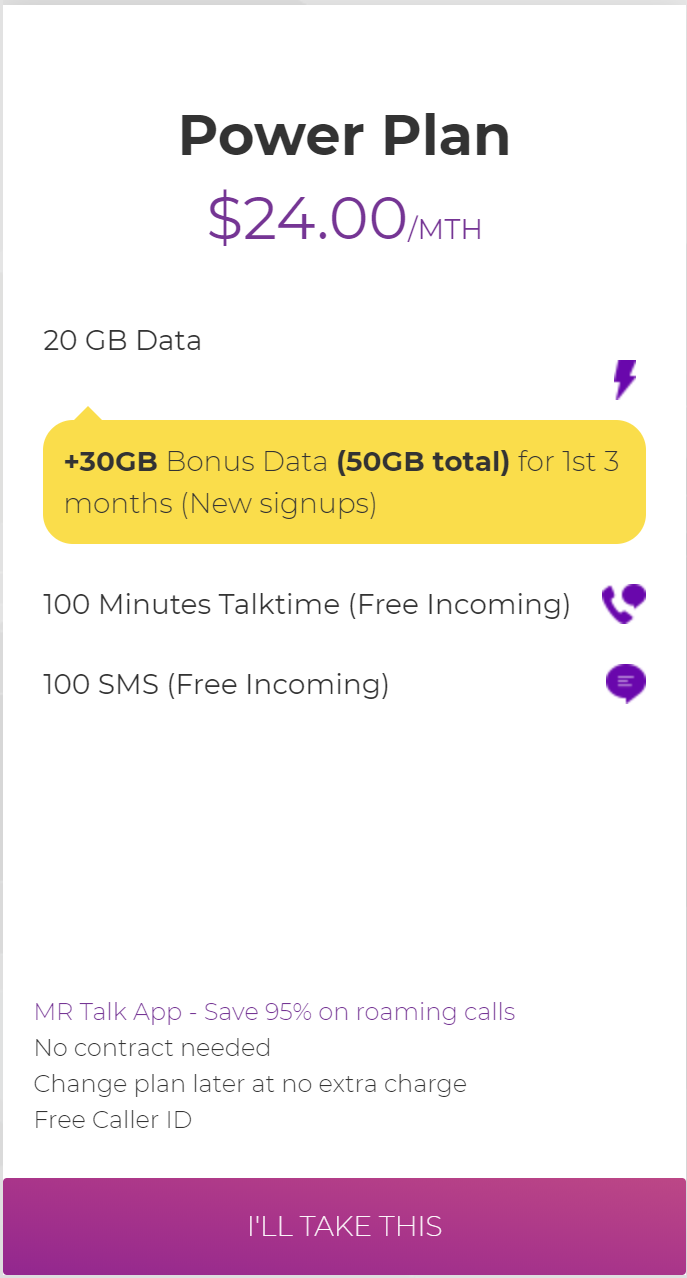 Need more data? They also have a $48/month Unlimited Plan that offers 3GB/day at 4G speed and boundless data thereafter. (managed speed and will incur no additional cost if you exceed)
If you are looking for an affordable mobile plan that has no contract, check them out.