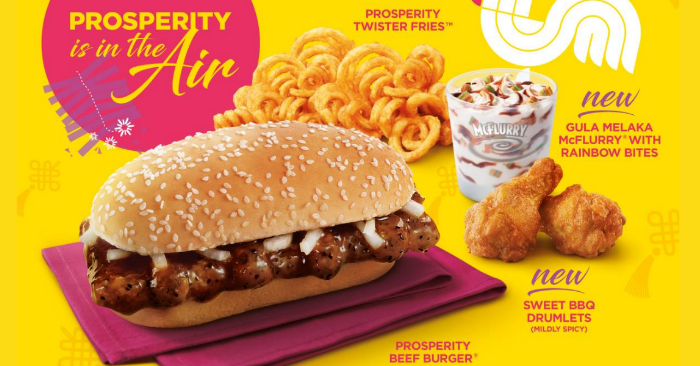 Prosperity is in the air!
Take a deep breath, a big bite of your favourite Prosperity Beef or Chicken Burger®.
Then indulge in Prosperity Fries™, Sweet BBQ Drumlets and Gula Melaka McFlurry® with rainbow bites.
Prosperous New Year starts now.
An abundance of delight is coming your way tomorrow (29 Dec). Your tummy is in luck!
Share this news with your friends and loved ones!