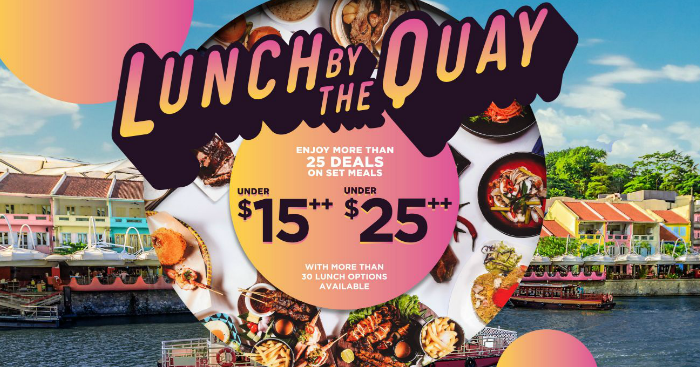 If you have constantly been looking for lunch options which fits your budget and tastes good, lunch options at Clarke Quay may fit your bill. Known for its vibrant nightlife with its many bars and clubs in its area, it is definitely not a pit stop one would make to look for food. However, you may soon change your mind as Clarke Quay outlets has come up deals that are tantalising to your taste buds, at great value. What's more, these deals are not only perfect for us adults, but for the kids too! So, if you are interested to swing by to Clarke Quay with your date, family, or even drop by during your lunch break from work, do read on to find out more about Lunch By The Quay!
Clarke Quay's latest campaign, Lunch By The Quay offers more than 25 deals on set meals which are pocket friendly with more than 30 lunch options. These deals happen at 12PM – 3PM daily (unless otherwise stated), with set meals priced under $15++ and under $25++. With over 30 lunch options available, we have picked a few to share with you the delectable treats offered at Clarke Quay, and if you wish to find out more about its participating outlets and its promotions, do click HERE!
Here are our 8 favourite outlets with set meals at great value!
1. Kushikatsu Tanaka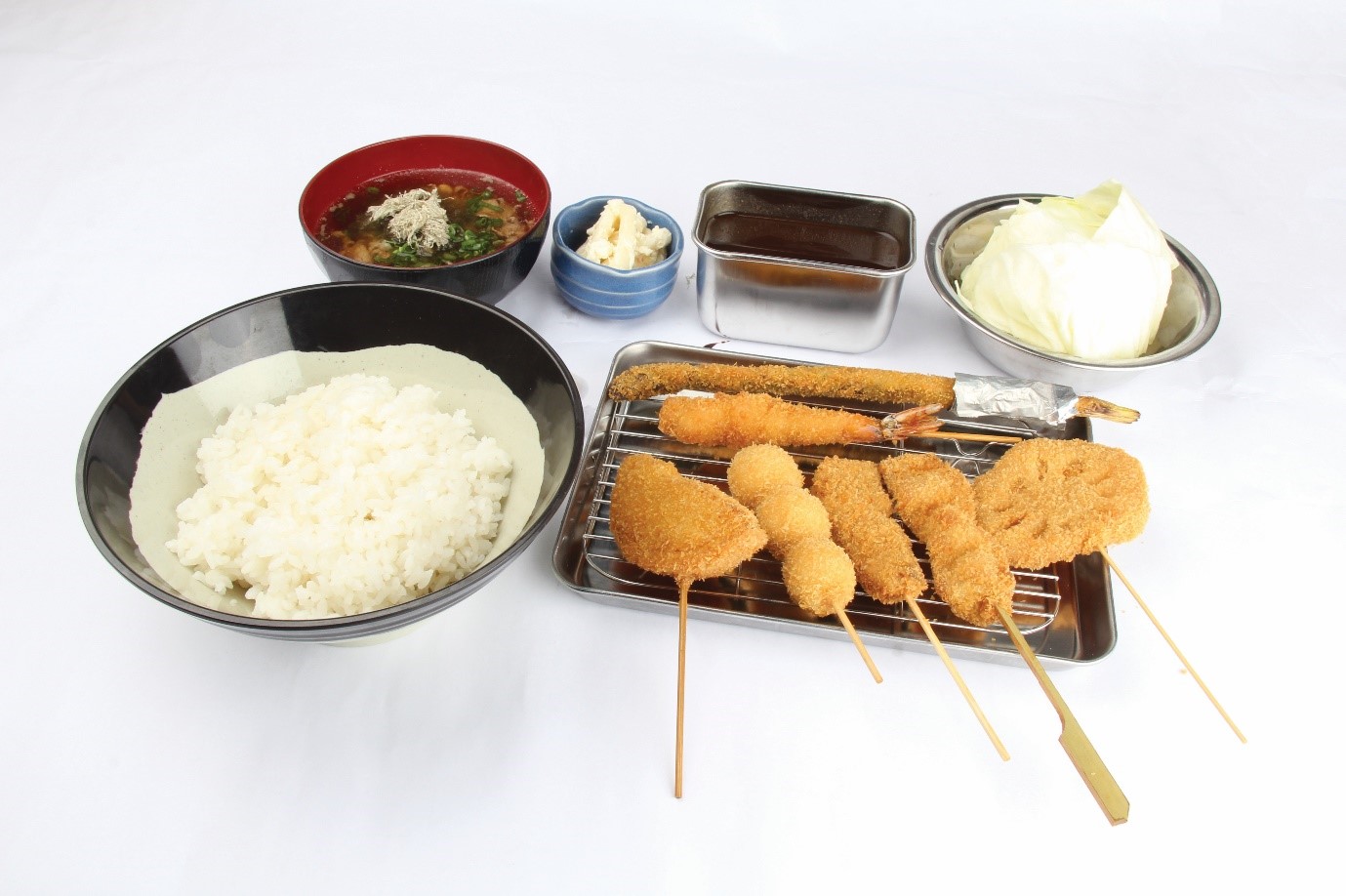 Search Kushikatsu Tanaka on Google and you will find loads of reviews from this restaurant. A chain restaurant with over 160 outlets from Japan, it is famous for its fried skewered meats and vegetables and its signature dipping sauce.
Kushikatsu Set Lunch (5 Kinds) at $12.50 +
Indulge in pork, beef, lotus root, onion and asparagus fried skewers with this set meal. Accompanied with a piping hot mini sliced beef soup, mini macaroni salad, Japanese rice and Japanese green tea, it will be sure to fill your tummy. You will also get to try their signature dipping sauce and cabbage!
Beef Udon With Kushikatsu (5 Kinds) At $13.50 +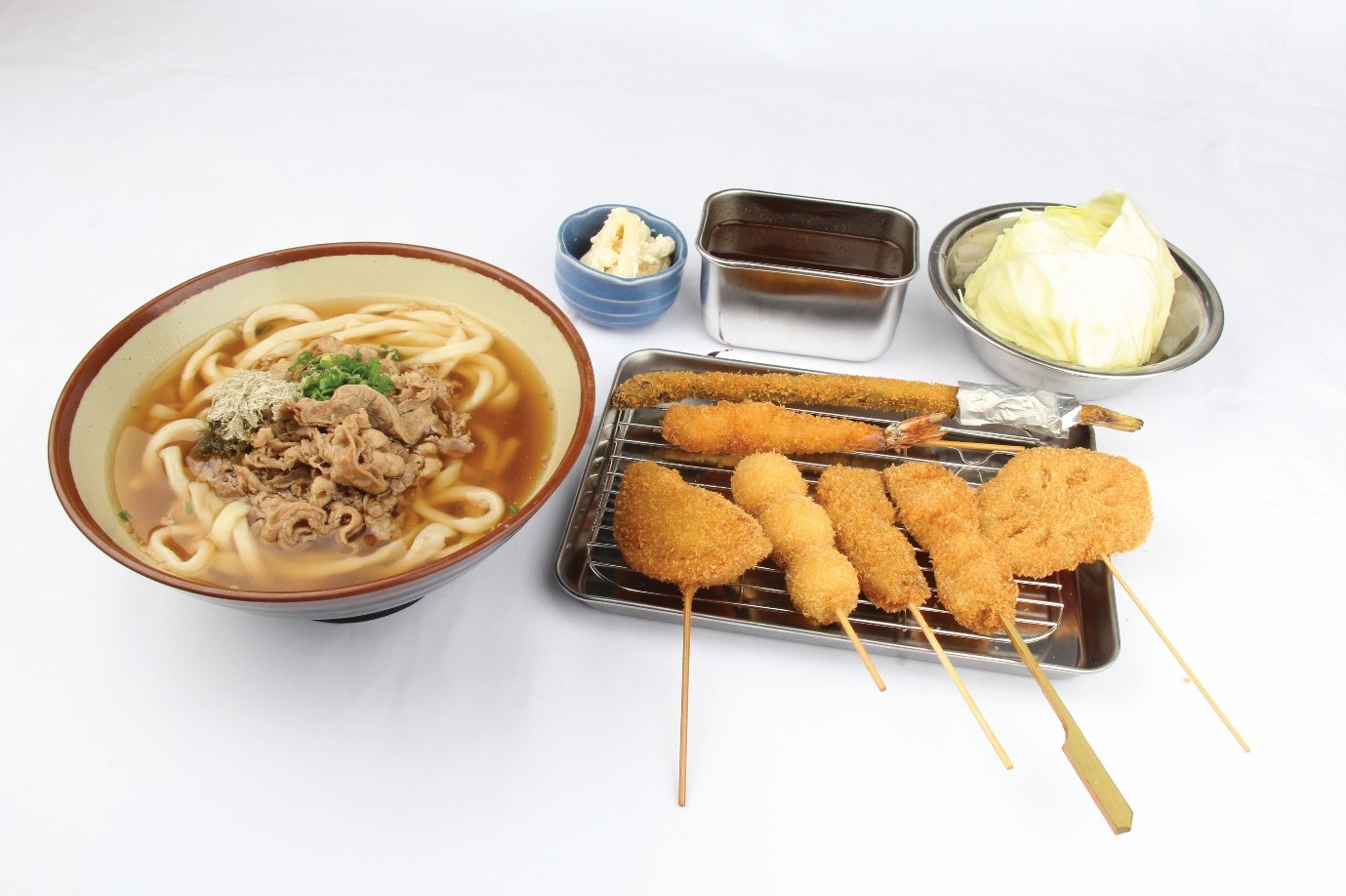 For those who do not fancy rice and prefer noodles, you can also opt for their beef udon instead of Japanese rice with just a small top up. This meal doesn't come with their mini sliced beef soup, but hey, it's a beef udon!
T&Cs
– The set lunch menu is available on weekdays (Monday – Friday, except on PH) from 12pm – 2pm only.
2. Tsui Wah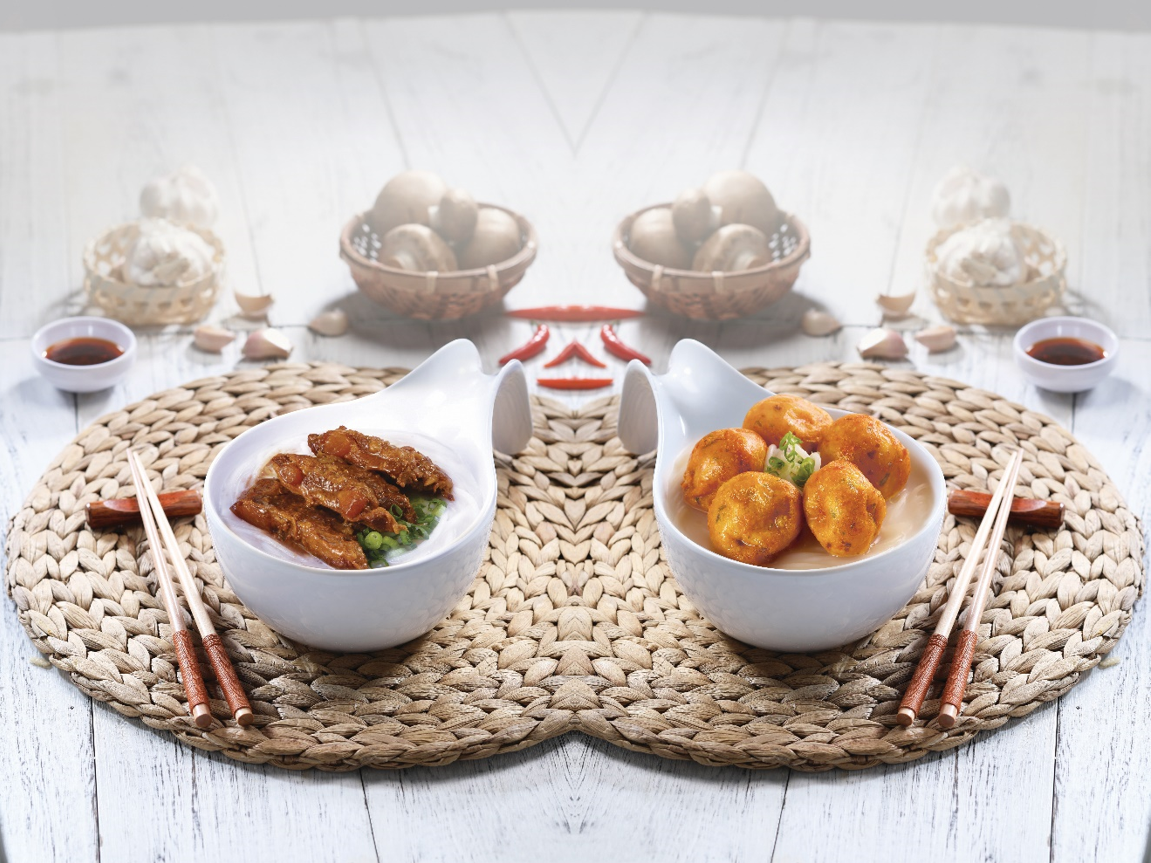 If you have always heard about this famed Cha Chaan Teng hailing from Hong Kong but never got to try it, you may wish to head down during lunch time on Weekdays at Clarke Quay to give it a shot with a friend. A fuss-free option and liked by many in Hong Kong as a supper spot or a quick rest stop, it serves up comforting foods for your tummy.
$25++ Weekday Set Lunch Menu for 2 Pax
Enjoy a delicious bowl of noodles with options such as Kagoshima-Style Braised Pork Cartilage, Fish Paste Puffs, Wontons with Shrimp Roe, Satay Beef Briskets and more. You can also easily change your choice of noodles to tossed noodles with an additional top up of $2++. This set meal also comes with a choice of 1 side dish to share with choices such as Kangkong served with Chilli and Preserved Beancurd, Homemade Fish Soup with Radish, and Deep-Fried Wontons. What's more, each meal also comes with 2 hot beverages where you can just top up an additional $0.50++ each for a cold drink.
T&Cs
-Valid from Monday to Friday, 11am to 2.30pm
-Not valid on special occasions, eve of and Public Holidays.
3. The RANCH Steakhouse by ASTONS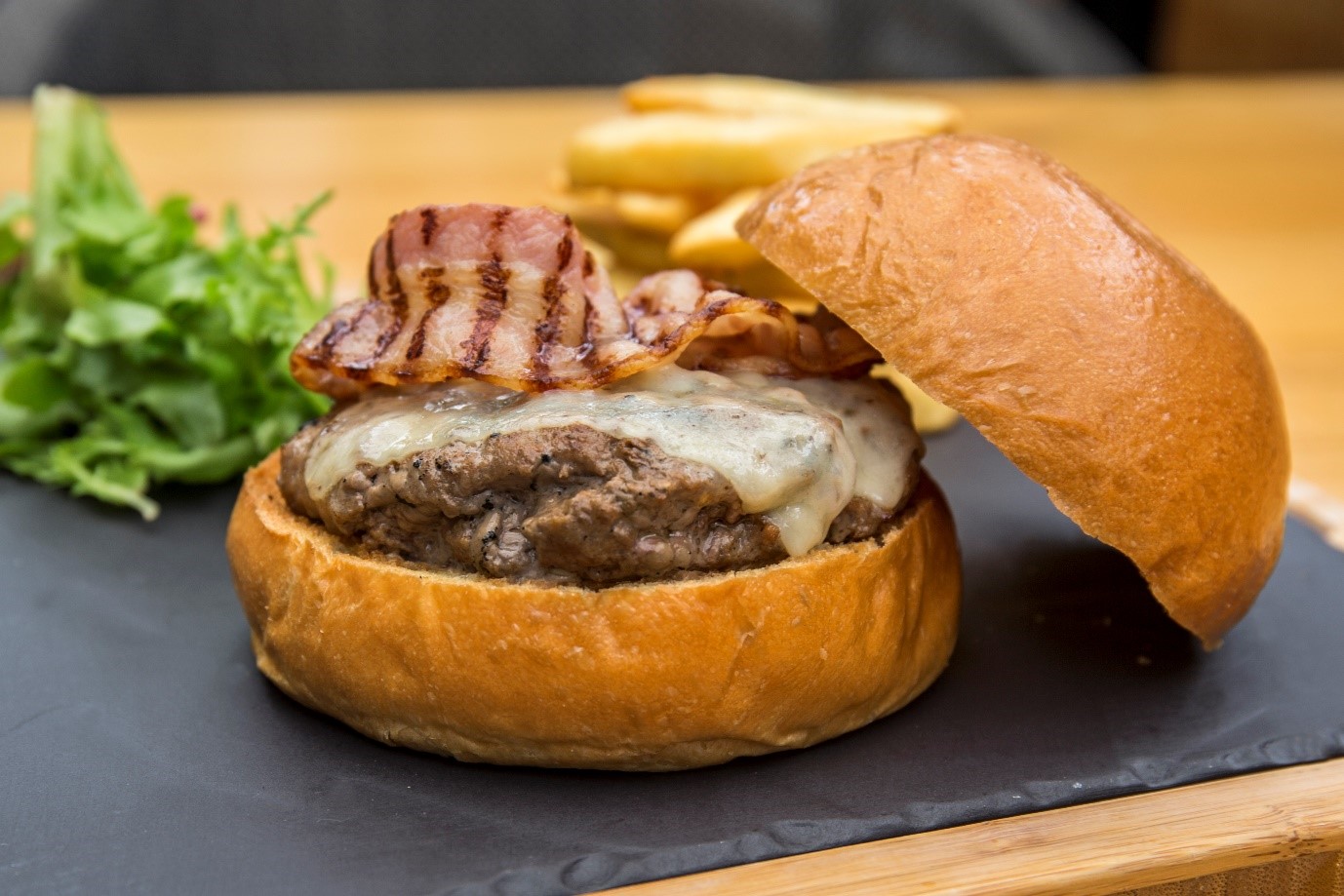 If juicy beef patties and steaks are your thing, these great value deals at The RANCH Steakhouse by ASTONS may tickle your fancy. What sets it apart from ASTONS is its classic steakhouse concept, at an affordable price point. It also serves dry-aged beef, premium beef and secondary cuts, something its counterpart do not have!
The RANCH 2-course Set Lunch Menu at $15++
If you love your beef with burgers, this set menu would be perfect for you. RANCH'S Open Burger comes with premium beef patty, grilled bacon, truffle aioli, onion marmalade, toasted brioche and steak fries. Definitely all your favourites on a plate. Otherwise, you get to choose either a beef stew puff or seafood lasagne with a soup of the day too!
Set Lunch At $18.80++
Top up a little bit more if you wish to have a traditional steak, as they also offer a set meal with 250g Hand Selected NZ Striploin Steak with choice of sauce and one side dish.
Set Lunch At $25.00++
And if you wish to pamper yourself, order their 150g Hand Selected Pepper Crusted Japanese Wagyu with The RANCH homemade fries and creamed spinach!
T&Cs
– Set lunch promotion is only valid for dine in from Monday to Friday, 12pm to 3pm.
– Not valid on special occasions (e.g. Mother's / Father's Day, Valentine's Day) and Public Holidays.
4. Motorino Pizzeria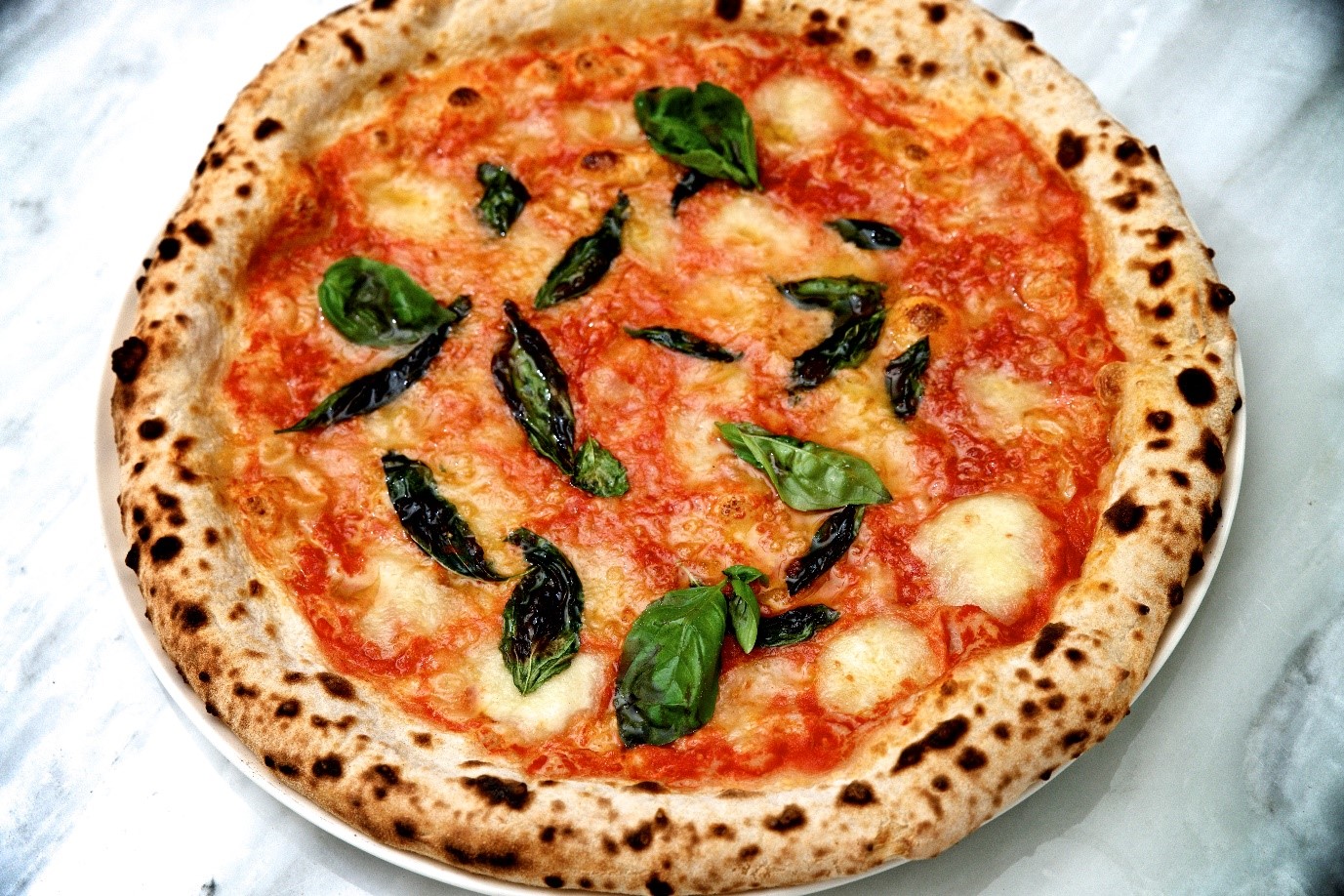 If you can't live without pizza or fancy a Neapolitan-style pizza prepared fresh in wood-fire, just swing by Motorino Pizzeria for a quick lunch pick me up! Motorino Pizzeria is known to be one of the best pizzerias in New York City, and you know New Yorkers are fussy over their pizzas!
Motorino Pizzeria 2-Course Set Lunch Menu at $15.90++
The Set Menu comes with Iced-Tea and you can choose between the signature Margherita pizza or a Pomodoro Spaghetti!
T&Cs
– Set lunch promotion is only valid during lunch hours from Monday to Friday,11:30am to 2:30pm.
– Not valid on special occasions (e.g. Mother's / Father's Day, Valentine's Day) and Public Holidays.
5. Talay Thai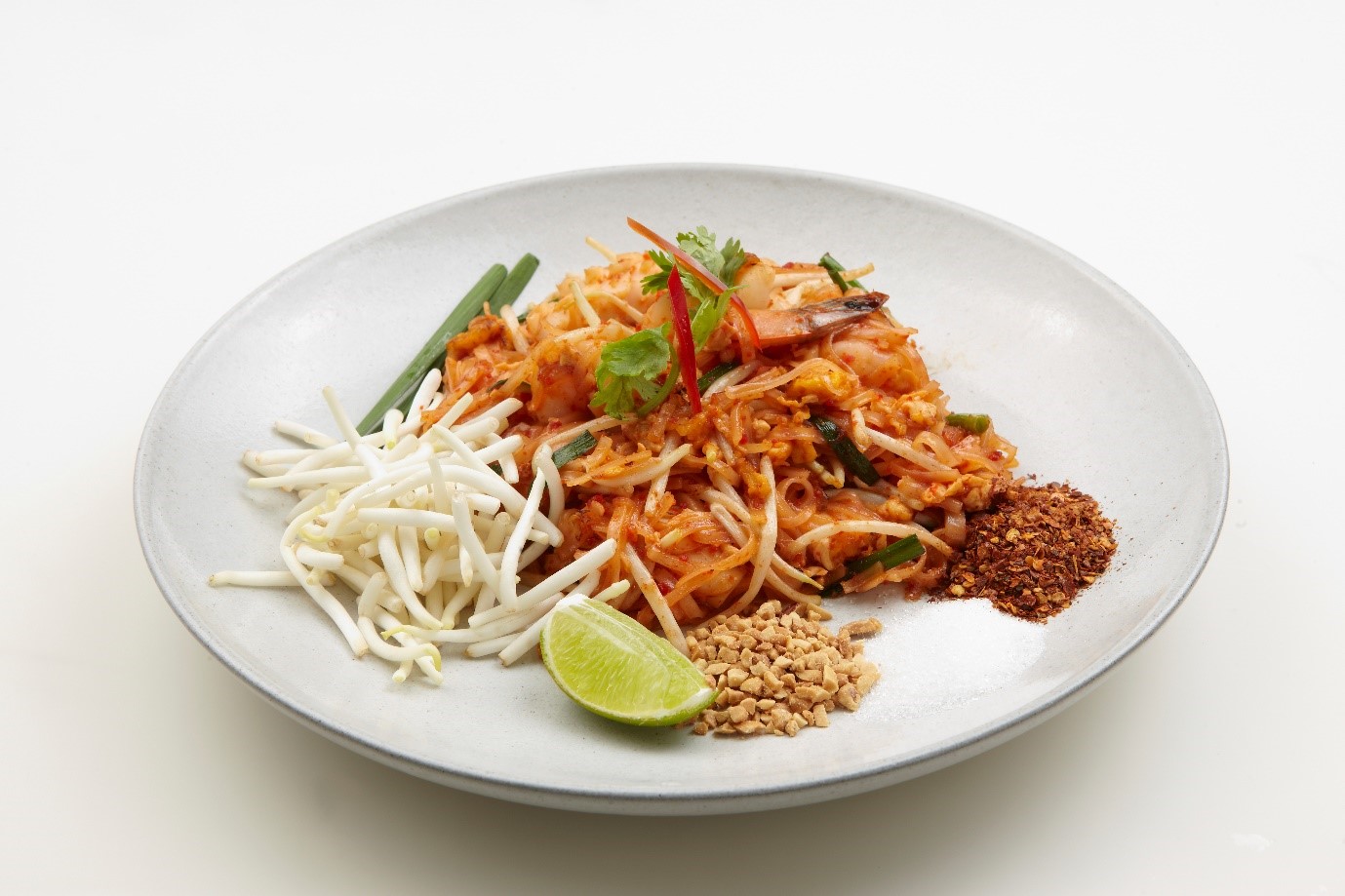 Talay Thai embraces Thai food with an urban twist. A modern, warm and avant-garde "drinking hole", it sets itself apart from other Thai restaurants and offers dishes in a Thai tapas concept, with an extensive menu of over 50 items worth of food and drinks, making it the perfect place for those who love Thai food and drinks. Don't worry, their lunch set meals, however, would not be served tapas style, and would fill you up!
Hot Lunch Specials $15++
Choose from Phad Thai, Kway Teow, Tum Yum Fried Rice and Green Curry Chicken served with Steamed Rice with this affordable set lunch. Each meal comes with a soup of the day and an Iced Passion Fruit Tea or a Mango Chamomile Tea. If you wish to complete the meal, you can easily top up $7++ for the Dessert of the day! Savour your Thai food in a comfortable setting at great value!
Hot Lunch Specials $25++
Besides the lunch options above, their $25++ set meals also consist of Stewed Claypot Glass Noodles with Chicken, Thai Fried Prawn Omelette served with Steam Rice, Stewed Pork Curry and Chicken or Fish Red Curry with Steamed Rice! They also offer soup of the day and the beverages above in this set meal, but you do not have to top up for dessert as it comes free with the meal!
T&Cs
– Valid only for dine-in customers on weekdays from 12pm – 3pm excluding special occasions (e.g. Valentine's Day), the eve of and Public Holidays.
6. RAS The Essence Of India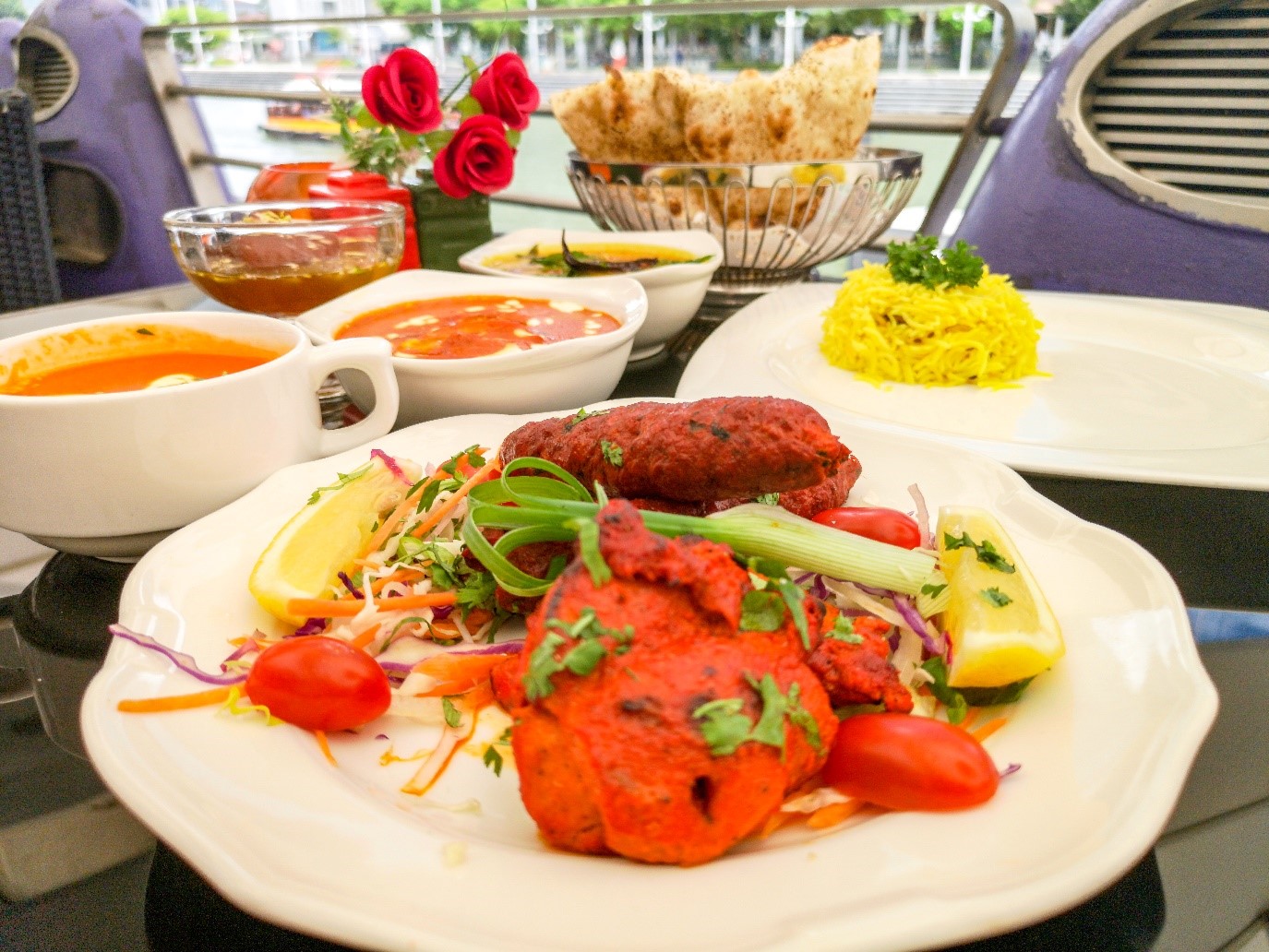 Whipping up authentic Indian food, RAS The Essence of India is an upmarket Indian restaurant which offers a classy and ethnic culinary experience. It offers a wide selection of tandoori dishes and spicy curries, and also not only offers all-time favourite traditional Indian cuisines but also other unique flavours like tandoori lobsters and prawns.
4-Course Set Lunch At $25++ Per Pax
The restaurant's set lunch offers a non-vegetarian and vegetarian option for its customers. The non-vegetarian set lunch offers many of its highly recommended dishes too! Start your meal off with a bowl of Tomato Soup and pick a Starter between Chicken Tikka and Mutton Seek before you enjoy a choice of Murgh Makhani, Dal Tadka, Saffron Rice, Naan or Roti as a main. End your scrumptious meal with their much-loved dessert – Gulab Jamoon!
For vegetarians, you can have Tandoori Gobi or Paneer Tikka as a Starter, and besides Dal Tadka, Saffron Rice, Naan and Roti, you also have Subzi Makhanwala as a Main's choice. The soup and dessert remain the same!
T&Cs
– Valid only for dine-in customers from Monday – Saturday from 12pm – 2.30pm and on Public Holidays.
7. Tomo Izakaya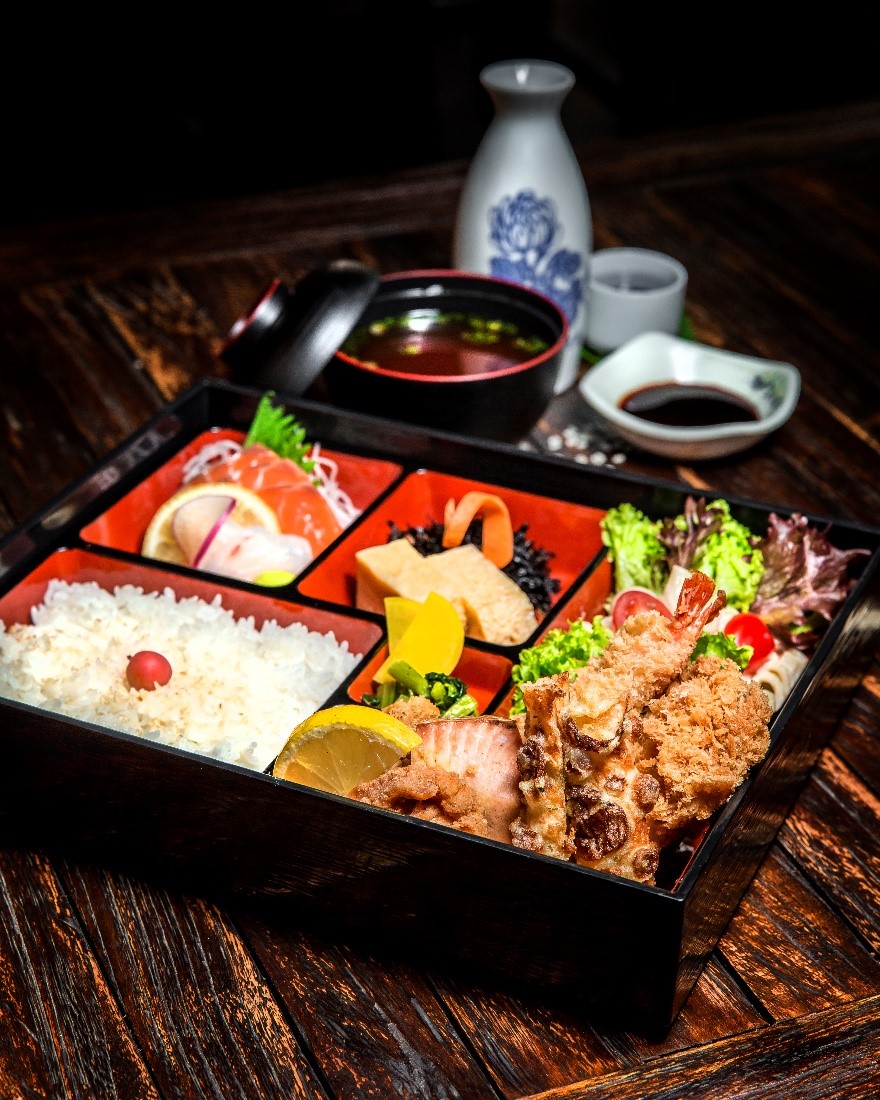 A modern izakaya-style restaurant, Tomo Izakaya is a cut above the ordinary Japanese restaurant with its fresh ingredients and great ambience.
Bento Sets at $15++
A complete meal with variety, these Bento Sets Includes Tonkatsu, Sashimi, Salad, Egg, Pickles and Japanese Rice! Definitely a healthy choice for those who are health conscious!
T&Cs
– Valid only for dine-in customers from Monday to Sunday from 12pm – 3pm excluding
8. Holey Moley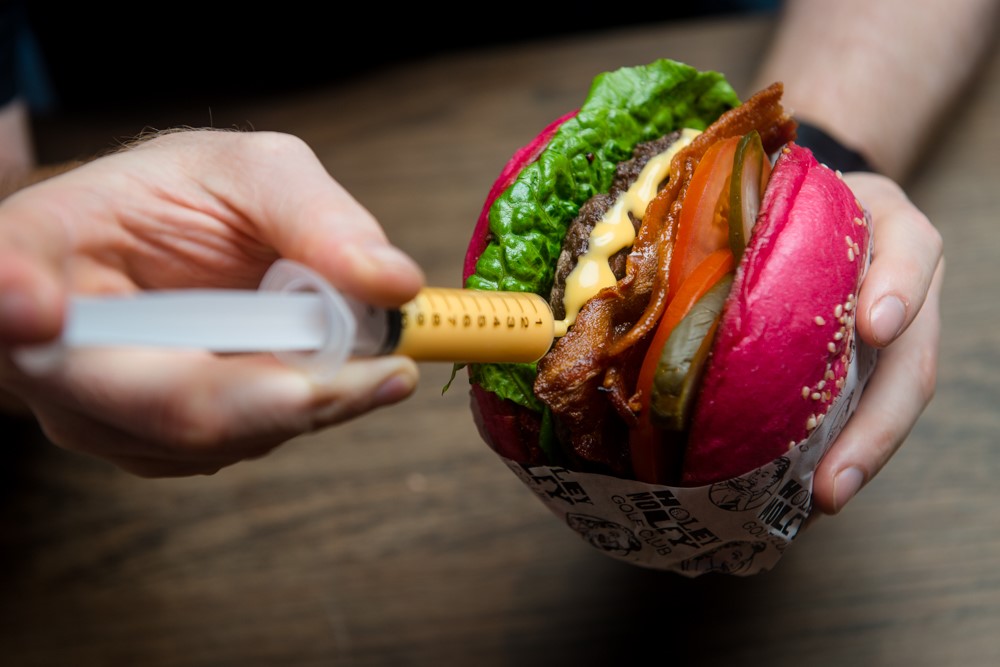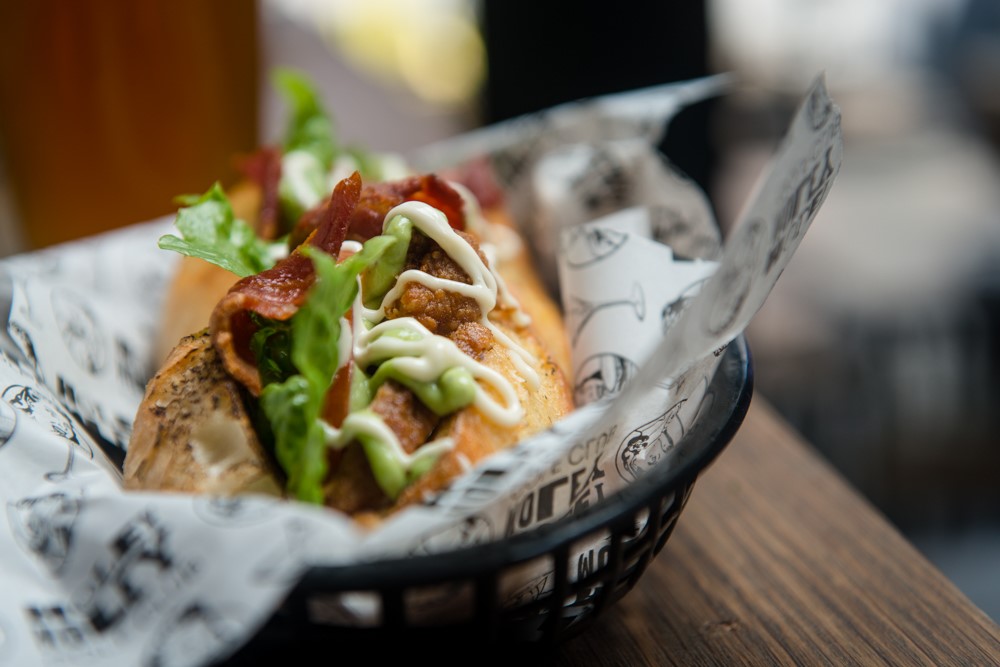 One of the newest kids on the block, Holey Moley is a mini-golf bar with many unique mini golf courses in themes incorporated with pop culture and more! Not only is their golf courses unique, food and drinks offered are also aptly named, such as The Whole In One, The Dirty Birdie, Candy Man, Austin Sours and more! Definitely a wacky place to visit!
Value Set Lunch at $18++
Enjoy a hot dog or burger set at Muchos with a free choice of house wine, house beer or soft drink to choose from. Definitely a meal to go to if you need a quick pick me up!
T&Cs
– Valid only for dine-in customers from Monday to Sunday from 12pm – 2pm excluding special occasions (e.g. Valentine's Day), the eve of and Public Holidays.
Sunday Treat For The Kids
Parents can rejoice as Clarke Quay also offers treats for the kids on Sundays! Kids can dine free with 2 paying adults at Fremantle Seafood Market, Hot Stones, McGettigan's and Talay Thai.
Also, here is a list of outlets offering menus just for your kids!
Bayang
McGettigan's
Hooters
Harry's Clarke Quay
Tomo Izakaya
Level Up
Kushikatsu Takaya
Prive Clarke Quay
Wings Bar
Muchos
RENNthai
The RANCH Steakhouse by ASTONS
Holey Moley
To find out more about the menus offered for your kids, do click HERE. If you are wondering what to do after lunch in the area with your kids, you can try out the GX5 extreme swing nearby or even take a stroll along the scenic Singapore River!
Free Lunchtime Parking & CapitaStar Promotions
If there is still something deterring you from visiting Clarke Quay for lunch, besides these value for money set lunches, Clarke Quay is also offering free lunchtime parking from 12.30pm to 1.30pm from Monday – Friday excluding public holidays! Also, if you are a CapitaStar member, you would also be entitled to 2x STAR$ from 12pm – 3pm until 29 February 2020. For those who visit 2 Clarke Quay outlets during lunchtime within a month would also receive 5,000 STAR$!
So, what are you waiting for? Head down to Clarke Quay to enjoy the view and the breeze all whilst enjoying a very satisfying and value for money set lunch.
For a full list of outlets and ongoing promotions do visit >>> Clarke Quay – Lunch By The Quay