Image Credits: marketplace.org
Welcome to our weekly roundup of the latest WFH internships.
As we wave goodbye to July, we're still excited to bring you the remote opportunities that popped up this week.
We've scoured the web to collate a list of exciting roles you can sink your teeth into from the comfort of your own home so read on.
#1: UD Trucks Singapore Pte Ltd – Intern (Brand And Marketing)
View this post on Instagram
Website: udtrucks.com
Allowance / Remuneration: $800 – 1,200 monthly
Job Qualifications
Good understanding of marketing and/or communications principles

Good knowledge of the latest technologies, and digital engagement channels

Fluent in English (spoken/written)

Good communication skills

Proficient in Microsoft Office (Excel, Word, PowerPoint)

Basic Photoshop knowledge and hands-on experience

Digital mindset

Proactive

Meticulous

Adaptable, autonomous, and organized

Ability to work with several functions, across multiple levels in the organization
Key Responsibilities
Support in the development of digital marketing strategy and roll-out of digital marketing activities

Support in the content creation and design of marketing materials for omnichannel utilization

Support in the execution of digital marketing activities and campaigns including utilization of leads generation/marketing automation and CRM tools

Monitor and report statuses of digital channels across markets

Support in organizing virtual/physical events as applicable

Support in external and internal communication activities

Assist with marketing-related projects or initiatives
How to apply?
View the job post in full here and write to Koh Sheau Chia via this link.
#2: Homeez Pte Ltd – Graphic Design Intern
View this post on Instagram
Website: homeez.com
Allowance / Remuneration: $1,000 – 1,500 monthly
Job Qualifications
Graphic Design major preferred

Basic knowledge of layouts, typography, line composition, color, and other graphic design fundamentals

Experience with InDesign, Adobe Photoshop, and Illustrator

Strong creative and analytical skills

Compelling portfolio of graphic design work
Key Responsibilities
Create and design print and digital materials

Adhere to brand guidelines and complete projects according to the deadline

Retouch and manipulate images

Use graphic design software and work with a wide variety of media

Collaborate with the Creative Director and Graphic Design Manager to develop design concepts

Receive feedback from the Creative Director and Graphic Design Manager and make necessary changes

Assemble final presentation material for printing as needed
How to apply?
View the job post in full here and send your application to [email protected].
#3: Asia Group Advisors – Analyst Intern
Website: asiagroupadvisors.com
Allowance / Remuneration: $800 – 1,000 monthly
Job Qualifications
Outstanding research and writing skills.

Highly articulate English language skills, both written and verbal

Engaging interpersonal negotiation and communication skills, including experience in cross-cultural environments and international settings.

Excellent computer skills (Microsoft Word, Excel, and PowerPoint).

The ability to work in a team and under tight deadlines, with a commitment to high-quality deliverables

Flexibility and adaptability to constantly changing priorities

A dynamic, positive, self-starter

Keen interest in the politics and economics of Singapore
Key Responsibilities
Supporting research on specific regulations, legislation, and policies for clients or project work

Local media monitoring

Drafting PowerPoint presentations and project updates

Researching new business trends and industries

Providing logistic support for meetings and events as needed and assigned

Supporting AGA's bulletin team in drafting weekly updates, focused on political, economic, domestic/foreign policies

Supporting additional operational and administrative activities, when required
How to apply?
View the job post in full here and write to Bernice via this link.
#4: Envision Digital International Pte. Ltd. – Procurement Intern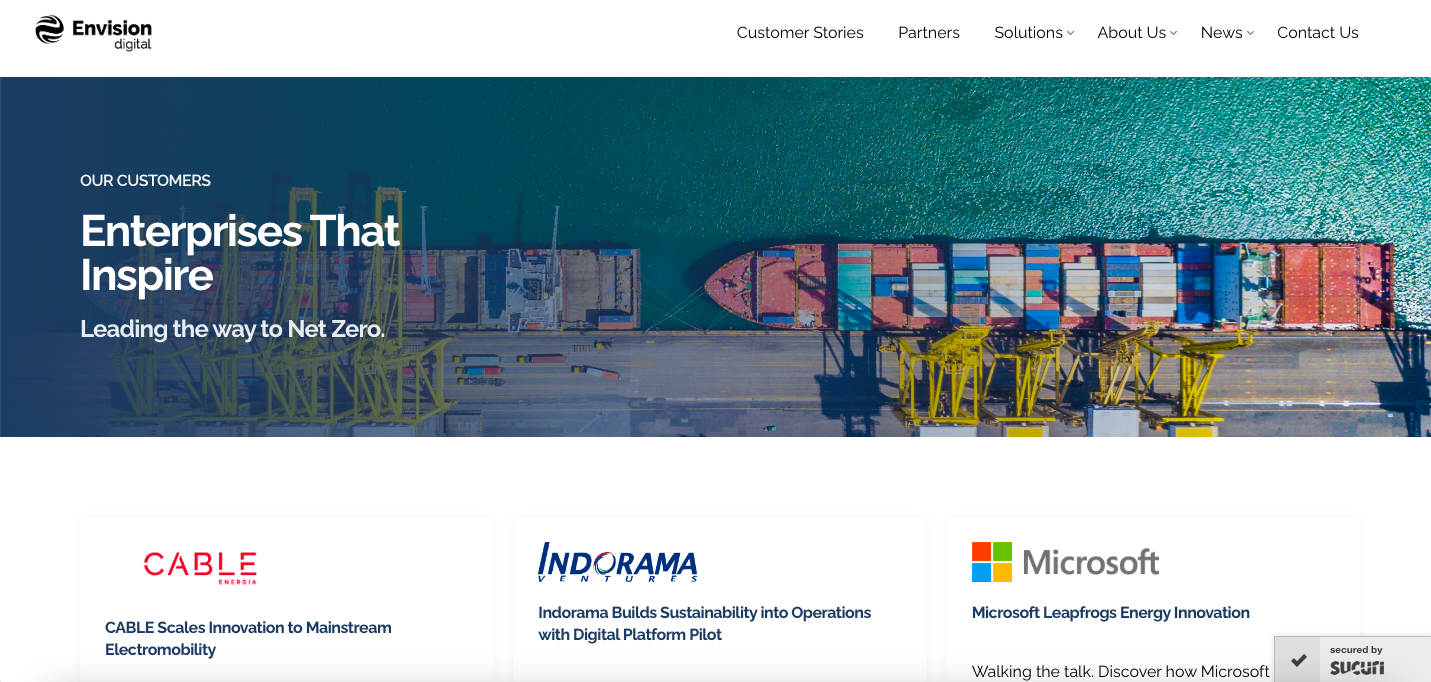 Website: envision-digital.com
Allowance / Remuneration: $1,500 monthly
Job Qualifications
Currently pursuing a Bachelor's degree in Supply Chain Management or a related field 

Excellent written and verbal communication skills & a strong team player 

Enjoys working in a multicultural & team-based environment 

Prior work experience in Supply Chain is preferred
Key Responsibilities
Conduct Microsoft Dynamics roll-out for international entities (without China) (vendor creation, PR, GR)

Perform Power platform non-PO invoicing

Responsible for manual updating/checking tasks

Identifies, participates in (supports) procurement improvement projects/initiatives locally and globally 

Handle operational sourcing activities
How to apply?
View the job post in full here and send your application to [email protected].
#5: Word of Mouth Communications – PR Intern
View this post on Instagram
Website: womcomm.com
Allowance / Remuneration: from $800 monthly
Job Qualifications
Pleasant disposition with good communication skills

Exceptional organizational and time management skills

Work well under pressure and deadlines

Have a flair for writing and a keen eye for details

Able to think out of the box to initiate fresh ideas/creative

Positive attitude with a willingness to learn

Able to start work immediately preferred

Students pursuing a degree in PR, Marketing, Journalism, or Business Studies
Key Responsibilities
Produce press releases, media advisories, speeches as well as any other necessary documents and reports

Execute day-to-day campaign activities to ensure client deadlines, targets, and deliverables are met

Build and maintain strong client and media relationships

Proactive media pitching

Proposal research, preparation, and presentation

Social media conceptualization, execution, management, and analysis

Media monitoring and reporting

Maintain accurate records & documentation on account/client projects

Assist with any logistical or event management support on account/client projects

Provide administrative support for accounts under your care
How to apply?
View the job post in full here and apply directly.
Note: We've selected these internships based on the "remote" tag, but some positions may still require some face-to-face time. Please contact the employer directly for more deets.