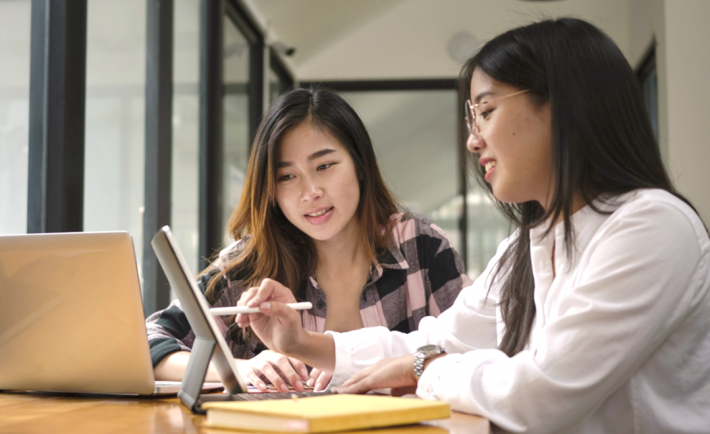 Image Credits: accenture.com
You can gain useful work knowledge in your profession of choice through an internship. It's a great opportunity to acquire practical career skills and familiarity with how businesses operate.
These work experiences can be beneficial when you're looking to hone hands-on experience in a specific industry after graduating. In addition, listing your internships on your resume will help you make up for a lack of job experience if you're a recent graduate.
If you're up for it, here are the latest WFH internships posted from 12 to 15 July 2022.
#1: Merry Bees – Digital Marketing Intern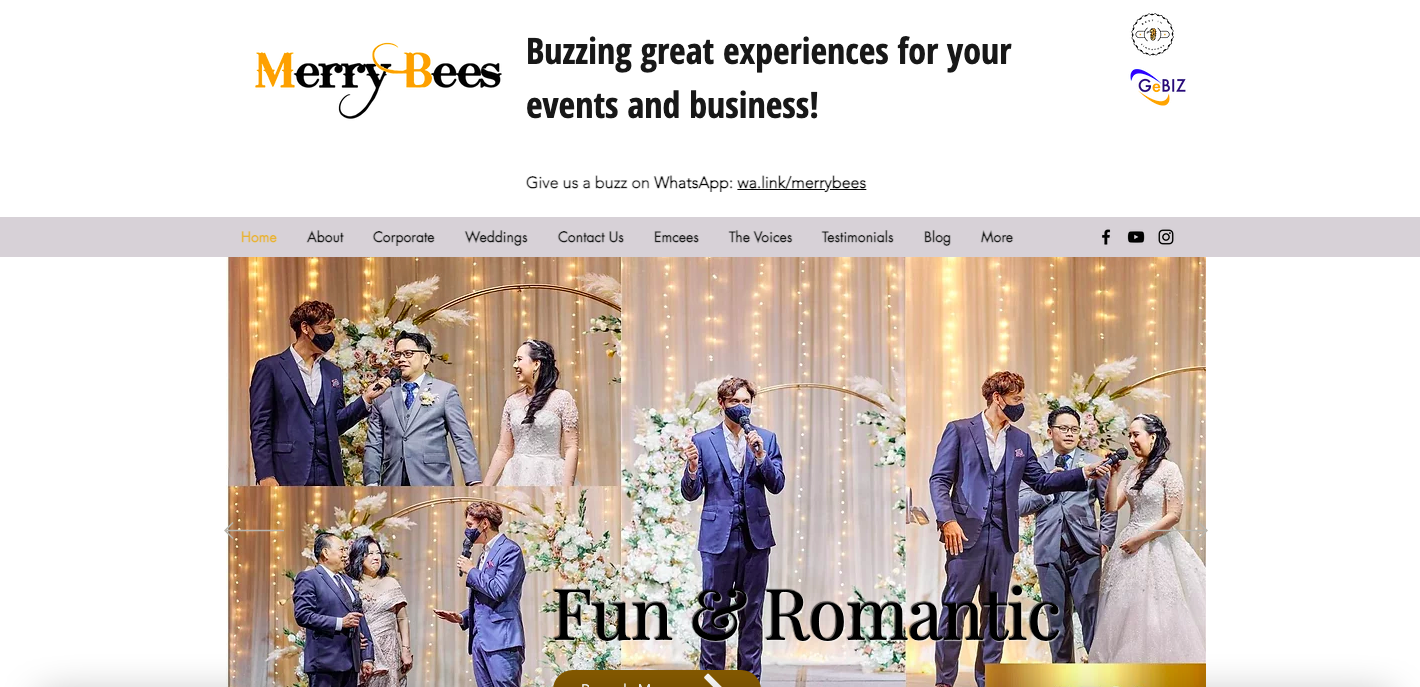 Website: https://www.merry-bees.com/
Allowance / Remuneration: $800 – 1,500 monthly
Job Qualifications
Singapore-based

Able to work flexible hours

Team player and pleasant personality

Has a passion and flair for using social networking platform

Commitment to 44 hours a week during the period of internship

Has a strong sense of integrity and able to think quickly on his/her feet

Likes and can organize and prioritize time-sensitive assignments

Background in Marketing, Communication, Arts Management, Business, or other related disciplines

No prior experience is required but the candidate must have a positive and resilient attitude, motivated and excited to learn new skills

Well-groomed and possess excellent verbal and written communication skills in English. Knowledge and fluency in Mandarin and other languages are a bonus.
Key Responsibilities
Coordinating events on-site or virtually

Provide administrative and operational support

Build relationships with customers and manage customer needs and expectations

Provide information on products and services

Manage project timeline

Support client's marketing campaign, planning, and execution
Write copy for social media posts, promotional emails, and other marketing collateral

Assist in the creation of written, video, and image content for marketing channels

Participate in marketing brainstorming sessions

Plan and prepare business proposals with the Business Development (BD) team

Provide administrative support to the BD team on agreements, invoices, documentation, archival of events, and more

Coordinate event venue arrangements, programs, and materials

Manage onsite logistics, lighting/AV/and staging requirements, bumping out activities

Conduct equipment checks and carry out proper storage

Administer customer feedback and prepare post-event report

Prepare necessary documentation in support of project closure

Other ad-hoc duties when required
How to apply?
View the job post in full here and write to Shi Li via this link.
#2: Wego Pte Ltd – UX Research Intern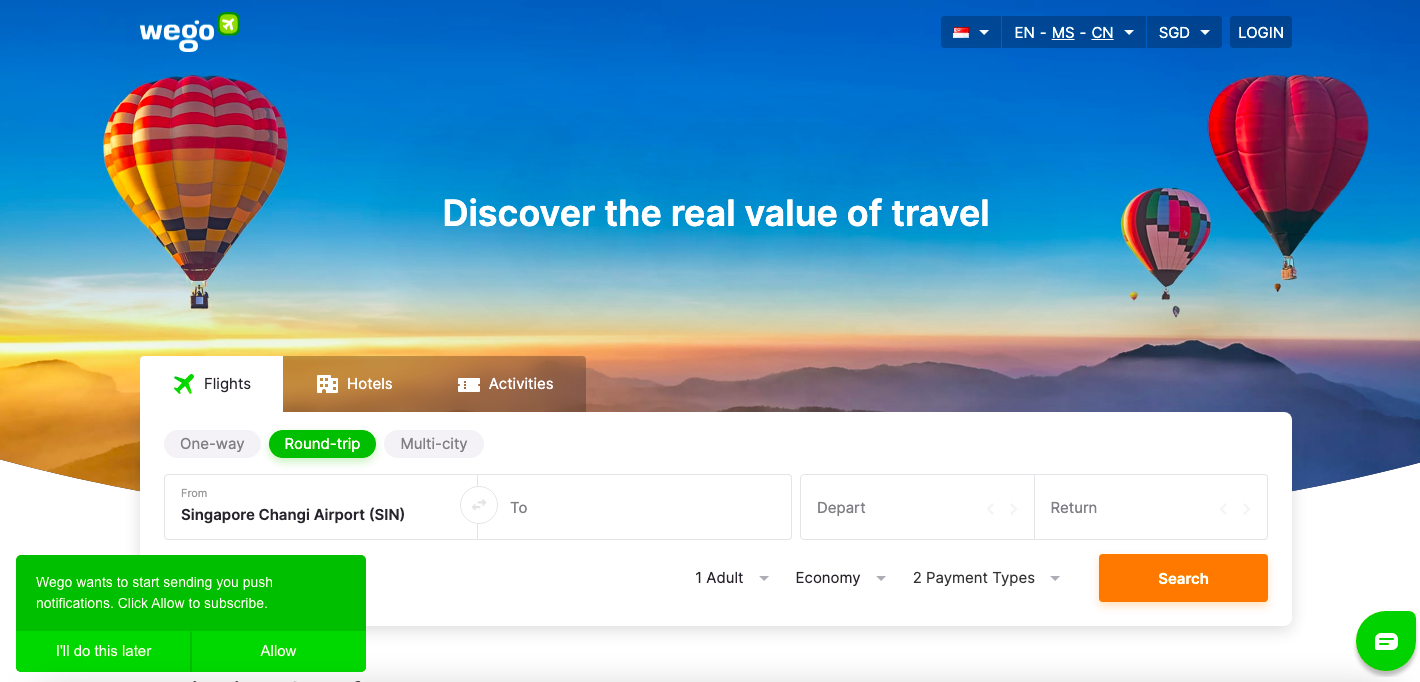 Website: https://www.wego.com.sg/
Allowance / Remuneration: $800 – 1,500 monthly
Job Qualifications
Someone with strong creativity coupled with logical skills, with the ability to see a problem from multiple angles

A love for creating products from insights, connecting the dots, and discovering trends to see the real story behind numbers

Preferred background in Research, Design, Engineering, Data Analysis, Human-Computer Interaction, and other fields in Human Behaviour (e.g. Sociology, Psychology, Behavioural Economics)
Key Responsibilities
Competitive & gap analysis, customer research

Conduct primary and secondary user research in-person and remote

Conduct and evaluate quantitative and qualitative research

Perform market and ethnographic research

Work closely with cross-functional teams to identify and evaluate research topics

Plan and implement user research strategies and methodologies

Advocate research findings to diverse audiences through written and oral presentations

Perform usability studies with consumers

Ask questions, gather data, and analyze data

Use a diverse set of UX research tools

Utilize different testing methods including usability reviews, heuristic evaluation, click stream analysis, tree-testing, A/B testing
How to apply?
View the job post in full here and write to Richard via this link.
#3: Faio Creatives – Social Content Internship
Website: https://faiocreatives.co/
Allowance / Remuneration: $700 – 1,000 monthly
Job Qualifications
Preferably possess basic filming equipment

Hunger and willingness to develop within a creative team

Prior experience in Digital Marketing, Copywriting, Graphic Design, and/or Branding is a plus

Proficient in Adobe Lightroom/Adobe Illustrator/Adobe Photoshop/Premiere Pro/Canva and/or industry editing tools
Key Responsibilities
Web Management

Brand Creation & Activation

Copywriting/Graphic/Visual Design

Visual & Art Direction for Social Media

Social Media Marketing and Management

Development & Production of Digital Assets

Photography/Videography Conceptualisation
How to apply?
View the job post in full here and send your portfolio to [email protected].
#4: The Immigration People Pte Ltd – Copywriter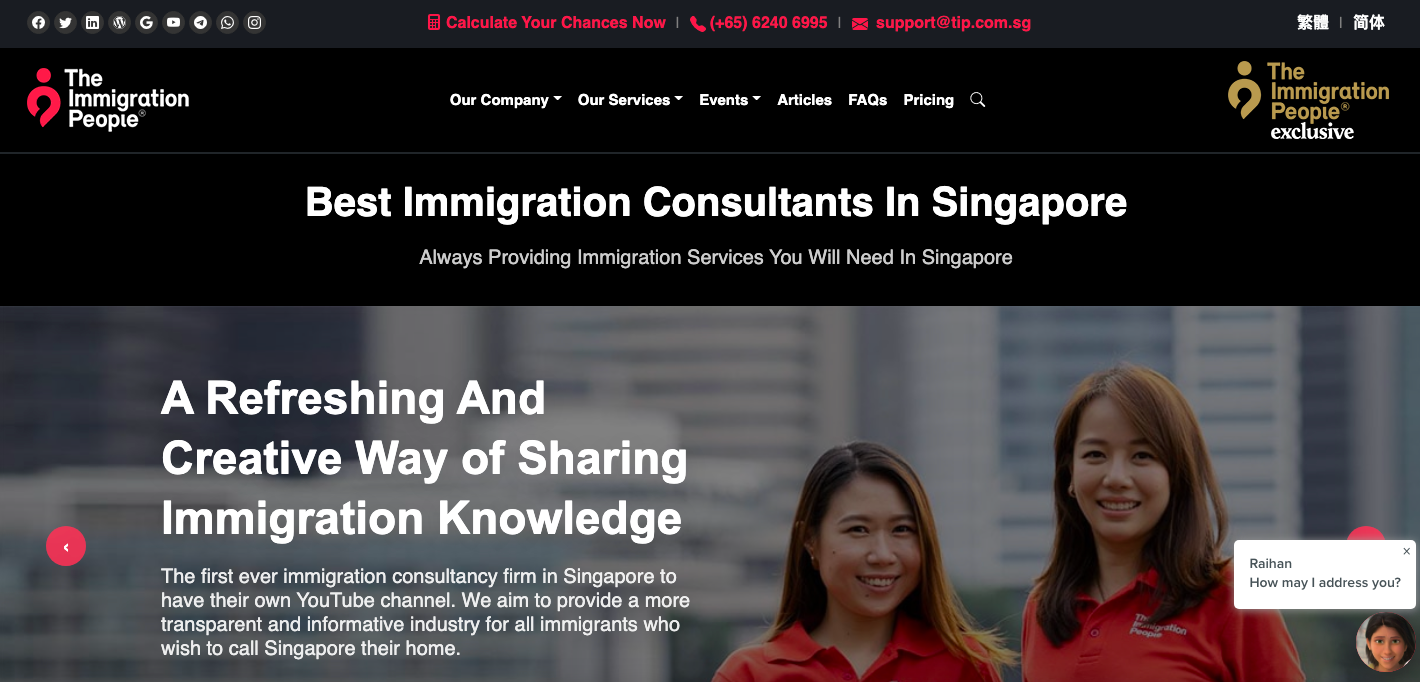 Website: https://www.tip.com.sg/
Allowance / Remuneration: $800 – 1,000 monthly
Job Qualifications
Basic computer skills

Evidence of writing experience

Minimally a Diploma in any field

Critical reading and thinking skills

Resilience and ability to accept constructive feedback

An interest in current events, news, and a general thirst for knowledge
Key Responsibilities
Conduct review and research of clients' documents and material before and during the writing process.

Crafting reference letters and immigration cover letters to the relevant government authorities for our clients' Singapore immigration applications

Ensuring the logical flow of all writing produced

Conducting thorough fact-checks before submitting any work

Ability to handle tight deadlines while maintaining a high standard of work

Attending training sessions and workshops as required

Ad hoc duties as assigned by the Management
How to apply?
View the job post in full here and send your CV to [email protected].
#5: Superminted Pte Ltd – Web Development Intern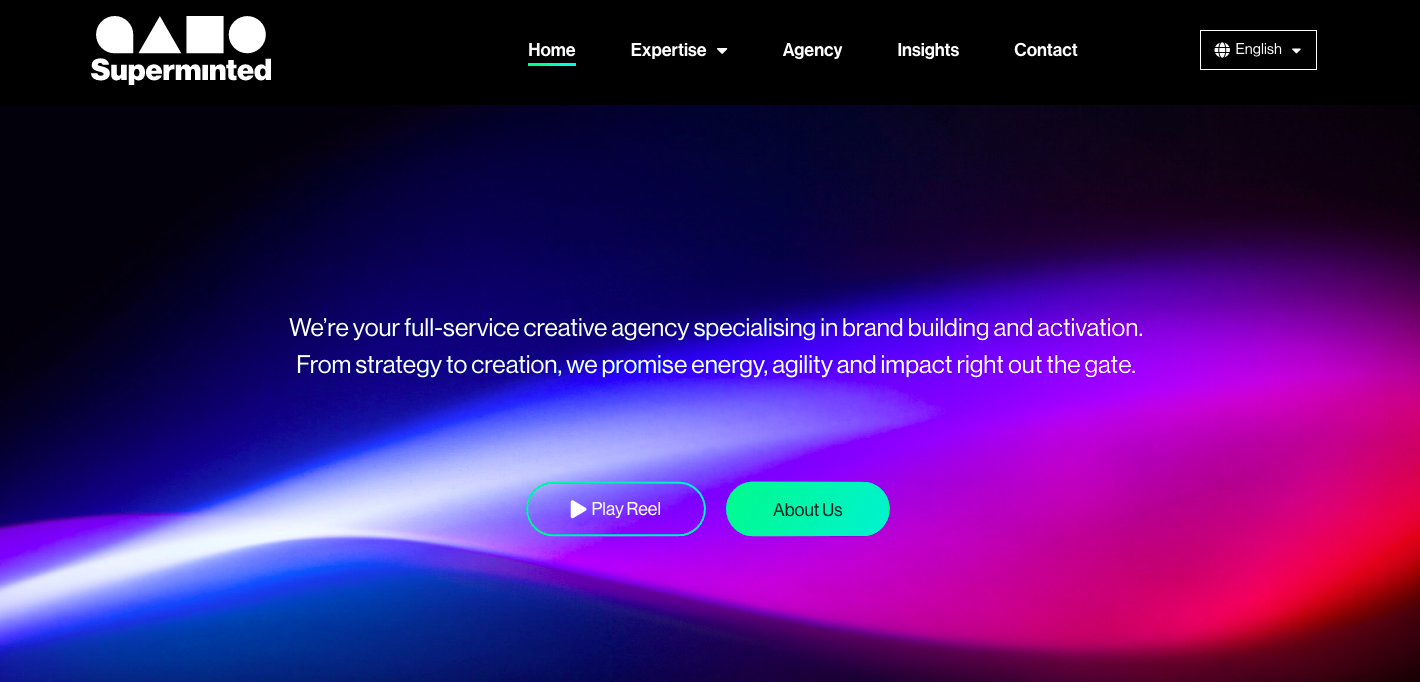 Website: https://www.superminted.com/
Allowance / Remuneration: $800 – 1,100 monthly
Job Qualifications
Studying Computer Science or a similar field

Understand server-side CSS

Understand the principles of SEO

Have excellent skills in problem-solving

Be proficient in communicating skills

Have good interpersonal skills

Excellent time and project management skills

Have some experience in building websites, UI/UX design

Be familiar with graphic design applications (e.g., Adobe Illustrator, Photoshop)

Have some proficiency in coding languages such as HTML, CSS, JavaScript, and jQuery
Key Responsibilities
Suggest features to enhance UI/UX

Ensure project timelines are monitored and met

Keep the branding consistent throughout the website

Recommend improvements to webpage design and structure

Quality checks on desktop vs mobile sites, for both design and content

Assist to check and ensure web pages are optimized for the best speed and scalability
How to apply?
View the job post in full here and write to Esther via this link.