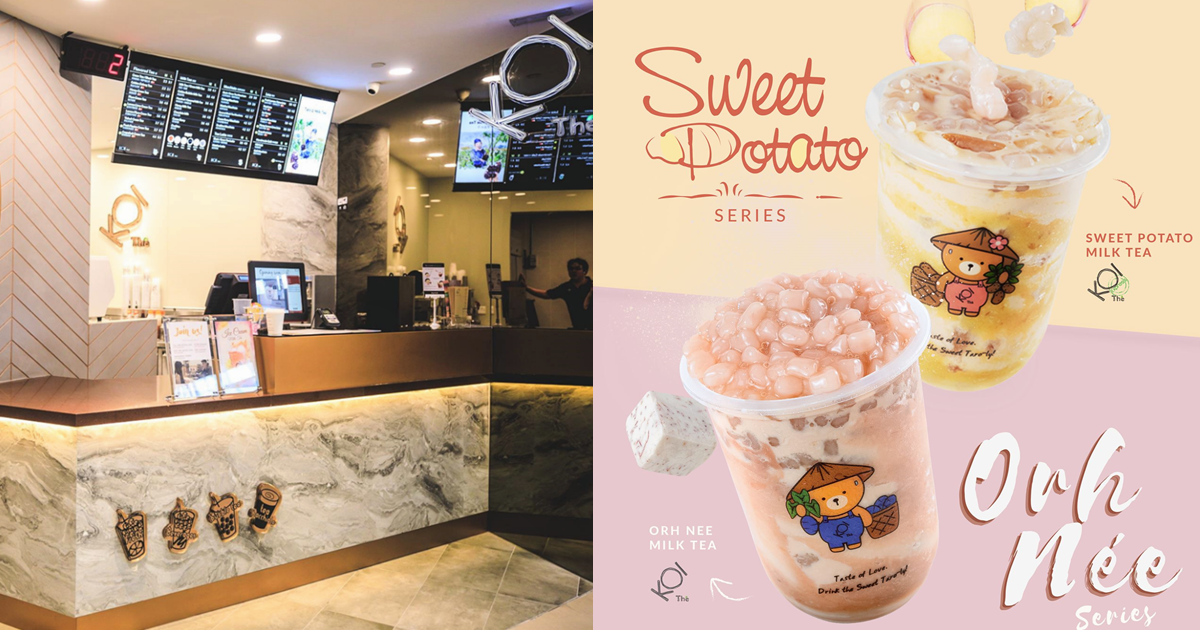 New Drinks Alert
If you are a big fan of taro and sweet potato, these new drinks by KOI Thé are for you.
Meet the Orh Nee Milk Tea and Sweet Potato Milk Tea.
The Orh Nee Milk Tea will see the combination of KOI's signature milk tea with rich taro paste along with Taro Q yam balls topping. For those who prefer something less starchy can try the Sweet Potato Milk Tea which uses Sweet Potato paste instead of Taro.
According to KOI Thé, the Orh Nee Milk Tea is only available at KOI Thé outlets while the Sweet Potato Milk Tea is available at all KOI Express outlets except Raffles City and North Point. KOI Thé did not state if these drinks will be permanent on their menu, so make sure you try them while you can.