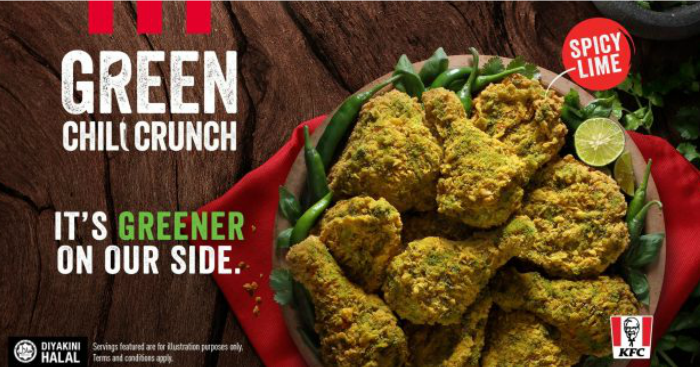 Try the new KFC Green Chilli Crunch if you are visiting Malaysia anytime soon
The new KFC Green Chilli Crunch. Taste the exciting combination of green parsley, green lime, and chili all in one bite. It's greener on our side.
The 3-pcs combo costs RM18.90 (S$6.30) and it comes with mash potato, coleslaw and drink, while a 2-pcs combo costs RM14.90.
Click here to locate the nearest KFC in Malaysia.
Share this news with your friends and loved ones!