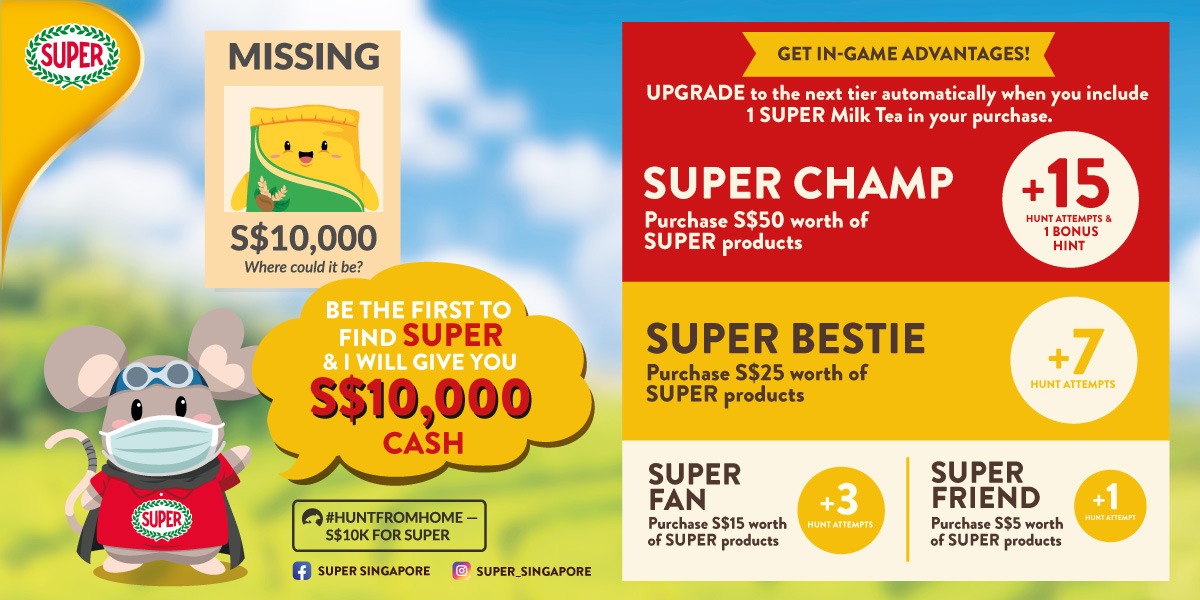 Enjoy two new offerings: SUPER Milk Tea Royale and SUPER Milk Tea Less Sugar, along with a refreshed look across SUPER Tea Range.
SUPER, Singapore's No. 1** Milk Tea Brand, continues its brand-revamp journey this March with a new refreshed packaging across its range of tea products, along with the introduction of two new Milk Tea products – SUPER Milk Tea Royale and SUPER Milk Tea Less Sugar. **According to 2019 Nielsen Tea Category Sales Volume.
In conjunction with the launch, SUPER has also teamed up with local game developer Sqkii to launch a virtual hunt for the missing SUPER character where players can participate and play from the comfort of their homes. The first person to find the location where the missing SUPER character is hiding walks away with $10,000! *More details found below.
Introducing Two New SUPER Tea products
Delight in SUPER Milk Tea Royale's luxurious blend of silky smooth pleasure, offering a richer flavour and creamier texture. SUPER Milk Tea Less Sugar, which features the Singapore Healthier Choice Symbol, is lighter on the palette, whilst preserving the robust tea taste and full-bodied creamy texture of SUPER's classic milk tea – a crowd favourite well-loved by many.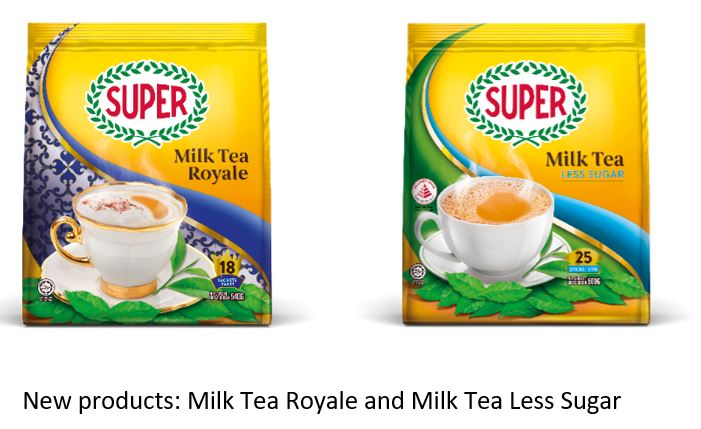 Launch Campaign & Activities – Keep Calm, Drink Tea, Find SUPER*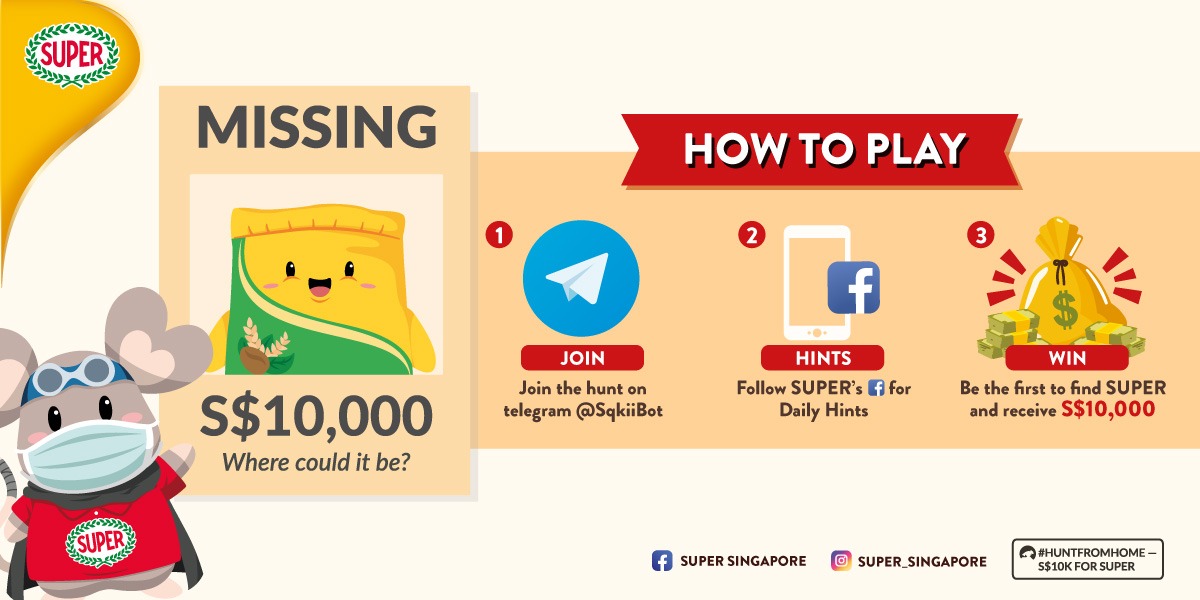 Embark on an engaging and exciting journey to hunt for the missing SUPER character and receive S$10,000 CASH PRIZE if you're the first to find SUPER's hiding location!
Join the hunt on Telegram
Get daily hints on SUPER Facebook Page
Be the first to find where the SUPER character is hiding and receive S$10,000 CASH PRIZE.
Buy any of SUPER's coffee, tea or cereal products during the campaign to receive more in-game advantages to get you closer to finding the SUPER character.
ISLANDWIDE SAMPLE KIT GIVEAWAY
SUPER will also be giving away 25,000 sample kits at selected SingPost offices islandwide and via direct household mailing to allow Singaporeans to have a taste of SUPER's new tea products!
SUPER Tea Range