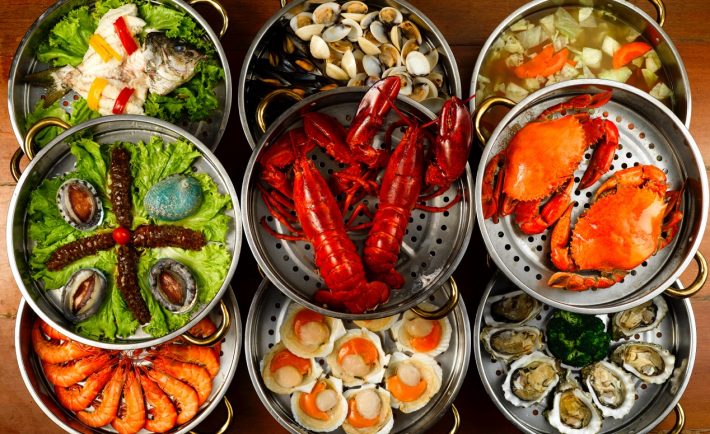 Calling all seafood lovers out there!
Enjoy LIMITED-TIME only 50% off daily seafood special with any purchase of seafood tower from $58 onwards.
K-Tower, the latest food trend from Korea at Amoy Street which offers three-,five-,seven- and nine tier seafood towers uses seafood fresh from the tank, hence the layers of seafood are delectably juicy!
From now until end of April, get to savour an array of delectable seafood from all over the world, from Boston lobsters and Sri Lankan mud crab to Canadian oysters and Australian abalones.
Monday: Boston Lobster
Tuesday: Sri Lankan Mud Crab
Wednesday: Live Golden Prawns
Thursday: Canadian Oysters
Friday: Australian Abalones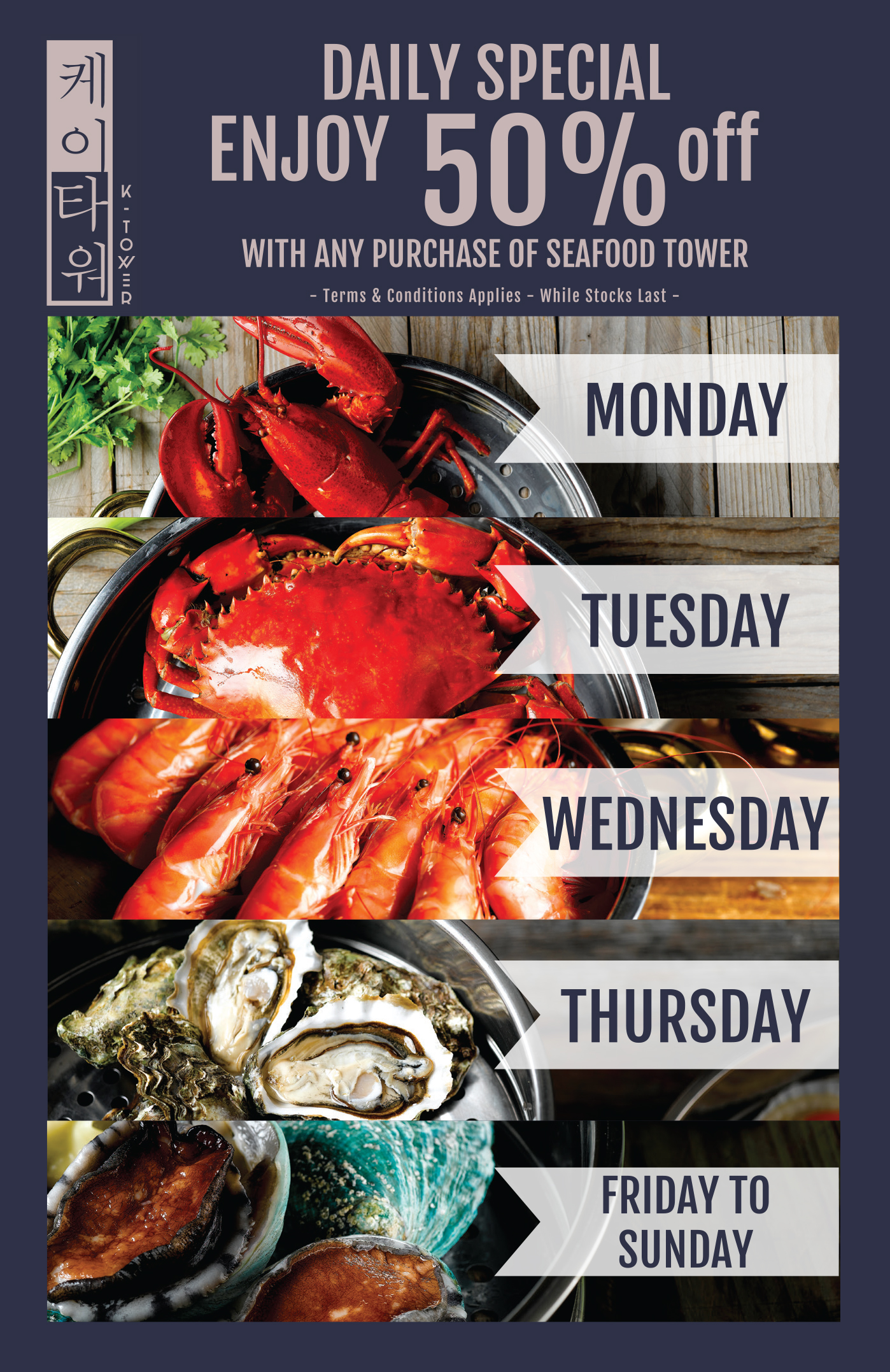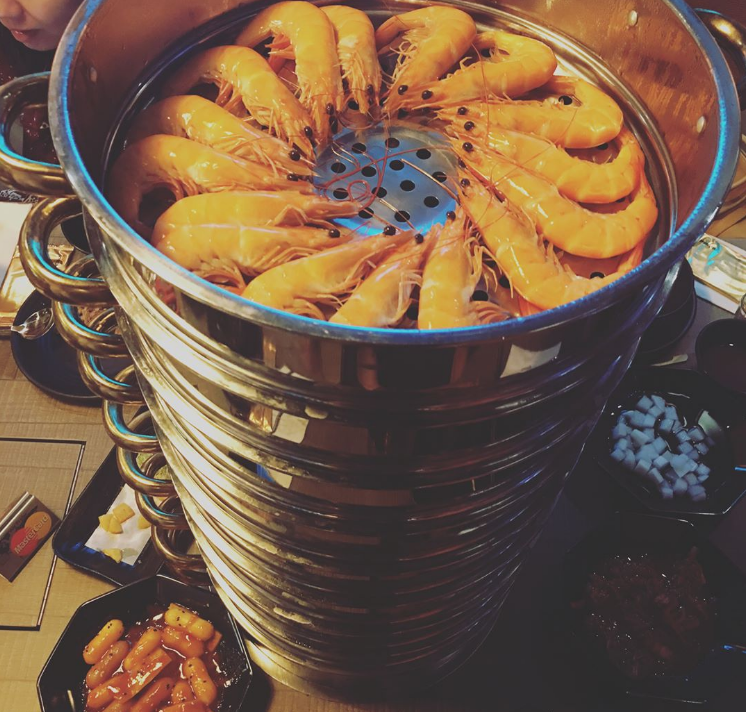 For more information, please visit https://www.facebook.com/KTowerSG or call 6221 9928 now for reservation!
Terms & Conditions
*Limit to 2 seafood tiers each table with any purchase of seafood tower from $58 onwards