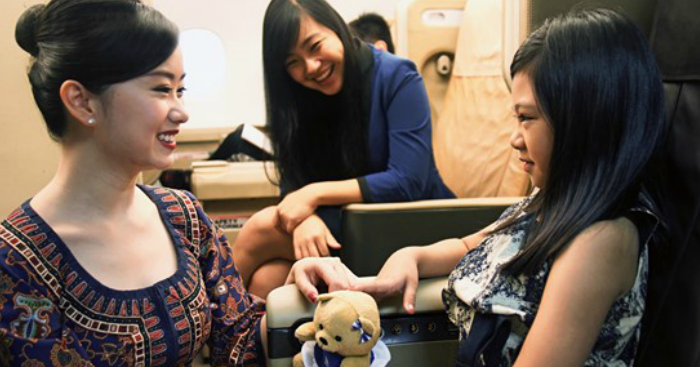 Singapore Airlines is hiring
If you derive joy in delighting others with good service, Singapore Airlines would like to meet you at their cabin crew interviews.
Online applications are now open at singaporeair.com/cabincrewcareers until 24 March.
Check out the announcement and how to apply below: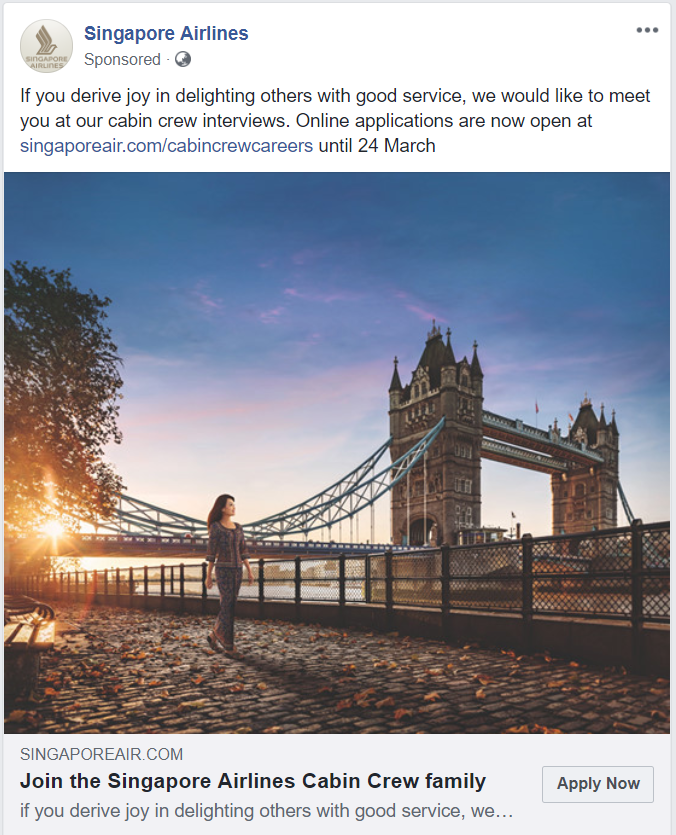 Training
Successful applicants will undergo a four-month training programme, one of the longest and most comprehensive in the airline industry.
Our training programme covers topics such as:
Product Knowledge including Food & Beverage
Service Procedures
Passenger Handling
Deportment & Grooming
Language & Communication Skills
Safety Equipment Procedures
First Aid
Upon successful completion of training, flying duties will commence.
---
Remuneration & Service Benefits
During training, you will receive a basic salary. Upon graduation and commencement of duties, you will  be given various allowances, bringing your monthly package to approximately SGD$4,500 – SGD$5,000, depending on flight patterns and flying hours.
You will be based in Singapore and offered a 5-year employment contract initially. Additional 5-year contracts may be offered based on job performance. Apart from competitive remuneration, you will be granted free travel to any SIA destination once a year and enjoy discounted travel at other times. There is an attractive annual leave scheme, medical and dental treatment scheme, as well as comprehensive training programmes.
Recruitment Exercise
They will be conducting interviews for cabin crew in Singapore in March and April. If you meet the following requirements, they will be pleased to receive your application:
* Singapore citizen
* Minimum age of 18 years old due to legislative requirements
* Fulfil the minimum height requirement of at least 1.58m for females and 1.65m for males in order to carry out safety and emergency procedures onboard
* Fluent in English with good communication skills
Successful candidates must be able to commence employment with Singapore Airlines within three months from the date of application.
Application Details
Online application
 for the cabin crew position is now open until 23 March.

As they accept applications on a rolling basis, we encourage you to apply sooner rather than later. 
Candidates who are shortlisted will be invited for interviews in March and April.If you encounter issues creating a new applicant profile, please click on 
"Forgot Password?"
 in the Log In page.
Kindly enter your email address in the login credentials field. Once you have received your new password, please sign in via the Log in page.

We seek your understanding that only shortlisted candidates will be notified.