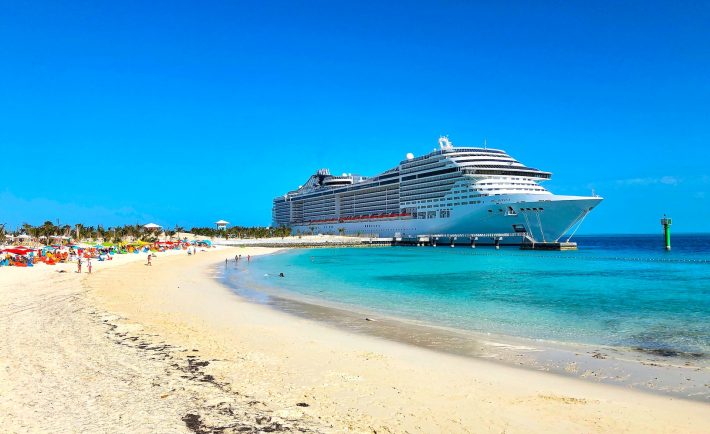 Image Credits: unsplash.com
Last March, my husband and I witnessed the wonderful union of his cousin and her long-term beau. When the ceremony ended, they packed their bags and went to a cruise that journeys from Singapore to Penang and Penang to Phuket. A ticket can cost as low as S$415 per person for a 4-night cruise.
I wondered how crucial it was for them to book this trip on time. As newly minted husband and wife, they need to save up money to build a life they dreamed of. What are the strategies that newlyweds, retirees, or young adults can use to save money when booking for a cruise?
#1: TIMING IS CRUCIAL
Tickets may be reduced at the last minute to fill up empty spaces in a ship. However, you could score the best prices when you book early. Booking a year in advance will help you snag the lowest rates and get you on the cruise you specifically desire. It is likely to get you the best prices on the most sought-after staterooms too. So, keep checking in or sign up for price notifications to weigh your options.
#2: SAVE MONEY ON BOOZE
You can save money on booze by researching the cruise ship's alcoholic beverage policy. While some cruise lines let you bring your own alcohol on board, others forbid it. For cruise lines that allow you to bring your own alcoholic beverage, most put a limit of one bottle per person.
For instance, Royal Caribbean International allows each guest of drinking age to bring one sealed 750 ml bottle of wine or champagne. Guests who bring more than one bottle at the beginning of the first sailing should have documentation to share with the security.
#3: CHARGE ALL YOUR GADGETS
When you are limited to one or two electrical outlets in your room, it can pose a problem to keep all your devices charged throughout the day. Solve this issue by keeping a compact travel adaptor to charge multiple devices at the same time. These adaptors are sold for as low as S$4 online.
#4: SIGN YOUR KIDS UP FOR COMPLIMENTARY ACTIVITIES
Several cruise lines offer kid-friendly activities at no cost. Apart from these kid-friendly activities, cruise lines such as Royal Caribbean offer a youth club called Adventure Ocean program, which is essentially a day care for children whose ages range from 6 months to 12 years old. Multiple programs and games are planned out for your loved ones to enjoy. Programs such as these will allow you and your partner to enjoy quality time together.
#5: CONSIDER THE TIME OF YEAR
Supply and demand dominate the pricing strategy of cruise lines. Thus, it is more costly to book a cruise during Christmas or Summer break. If you have more flexibility to go with your children or your partner during off-peak season, you can save a lot of money.
#6: JOIN QUIZ NIGHTS
Skip on the souvenirs found in the gift shops and join quiz nights to win exclusive prizes instead. Quiz nights are one of the most underrated things on cruises. Spend your evening answering trivia questions to win prizes that you take home with you. Just secure a spot in advance.
#7: LOYALTY PAYS
Once you've experienced the luxuries of a cruise, it's highly likely that you'll be hooked. Fortunately for you, most cruise lines offer loyalty schemes, which reward returning guests with upgrades and special packages.
Regent calls its membership scheme the Seven Seas Society, which ranges from Bronze to Commodore. While Princess Cruises' loyalty program is divided into four tiers namely Gold, Ruby, Platinum, and Elite members. Lastly, Star Cruises offer the Star Cruises Genting Rewards, which are split into five tiers. Join a loyalty program that suits you best.
#8: MAXIMIZE YOUR CREDIT CARD'S POTENTIAL
Some credit card reward programs can be used for booking trips on cruises. You can save using your points or cash out your reward points close to your cruise date. This will help you to reduce the cost of your cruise ticket or to help pay for items on your cruise.
#9: GET SEA SICKNESS REMEDIES FOR FREE
Natural seasickness remedies such as green apples and saltine crackers are typically free on a cruise ship. Many crew members strongly advocate these tried-and-trusted natural remedies. Alternatively, you can simply ask Guest Services or your stateroom attendant for some seasickness medication. Do not hesitate to ask!