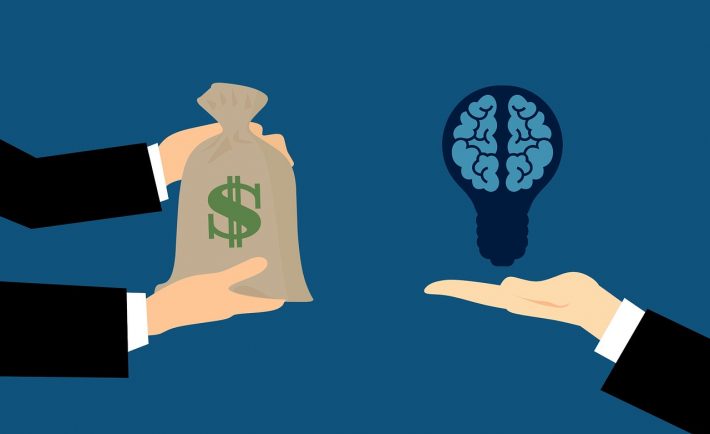 Image Credits: pixabay.com
If you want to venture in any business, you need to have enough capital. A franchise business is an excellent opportunity for you to become an entrepreneur. It's a flexible business suitable for a newbie. By educating yourself about franchising through online resources, such as franchiseknowhow.com best opportunities, you'll gain awareness and understanding of the best franchising strategies you can apply as a first-time franchise owner. But, what are the financing options available to start and sustain the first few months of your business? How can you pay the hefty franchise fee, advertising costs, and ongoing royalties? In this post, you'll learn the different options available to finance your first franchise business. Let's get started!
Franchisor Financing
The franchising industry is more flexible than ever. You'll get the infrastructure and support you need from a well-established corporation. Because of tight competition, many corporations are offering great franchise business deals, including offering tailored financing solutions. Franchising options are now available depending on the capability of the franchise owners to capitalize in their small business. There are even programs offered to finance franchise fees and purchase of equipment. Some franchisors have partnerships with lending institutions and others provide a capital in the form of a loan or installment payment, directly from the corporation. It's good to work with a franchisor who is also offering a good financing program.
The financing agreement differs, wherein some would shoulder as much as 75% of the required capital.  Deferred payment and structure repayment are two examples of the financing agreement. It's advisable to talk to your accountant or lawyer to review the terms of the franchise and financing agreement so you can fully understand the terms and conditions before signing anything.
Traditional or Commercial Bank Loans
You can also borrow money from the bank through a commercial bank loan. How does it work? With a commercial bank loan, you'll need to present documentation of your business plan to the lender for review. Your personal credit history will be checked. The bank will determine your capability to pay the loan amount you're requesting. You'll get a better rate and payment terms if you have a higher credit score and a stronger financial history.
Small Business Administration or SBA Loans
An SBA loan is considered one of the most desirable financing options for aspiring franchisees. It's funded by the intermediary lending partners of the United States Small Business Administration. SBA loans follow the same model of a traditional bank's term loans and alternative lenders. Lending companies offering SBA loans offer longer repayment terms and lower interest rates because they're given an incentive, and a portion of the loan amount is guaranteed. There's a strict qualification standard for SBA loans, but it's a good idea checking your chances of getting approved with this type of loan before looking for other financing options.
You can also consider other business funding solutions from third party lenders to create more cash flow for your business.
Alternative Lenders
For quick money or to supplement your SBA or commercial loan, some alternative lenders don't impose strict requirements with a shorter turnaround as compared to traditional methods. Alternative lenders offer term loans, business credit lines, and equipment financing. However, expect more expensive loan products from alternative lenders. This financing option is recommended for those who aren't eligible to get an SBA or bank loan. This finance option is also useful if you need fast cash to start a life-changing opportunity.  It's nice to enter into a franchising business if you plan on resigning or retiring early as a good source of income.
Crowdfunding
Crowdfunding is a new and creative method of financing your franchise business. This financing option is also applicable if SBA, bank, or alternative loans aren't possible due to blemish in your financial history or too high-interest rates. There are organizations you can approach to crowdfund your franchise business, or you can create and promote your crowdfunding website or fan page to gain investors.
Friends and Family Loan
Your friends and family are the closest people who can help you capitalize on your business. It's a common way to finance a franchise business. However, the problem when you borrow money from your loved ones is the risk of family disagreements and lost friendships when the payment terms aren't met. You've probably heard of some family businesses that fell apart because of money issues, and that's the last thing you want to happen.
If you have willing family and friends to finance your business, it's important to put everything in writing, similar to a formal contract, showing clear expectations and repayment terms. By doing so, everyone has a clear understanding of the terms and conditions which will prevent any disagreements and breakups in the future.
Conclusion
Becoming a franchise business owner is an excellent opportunity to test your entrepreneurial skills. You'll get the support you need from a large corporation, even when it comes to financing your business. The other financing options like commercial and SBA loans are also available for those who have a good credit score or financial history. Crowdfunding, alternative lenders, and borrowing from family and friends are also flexible financing options you can try. The best financing option for you highly depends on your capability to pay and your compliance with the loan requirements. Happy franchising!