It's the festive period and there is no better place to haul up your bag full of gifts at iShopChangi.com! Shop smart by maximising your Christmas gift exchange budget by shopping tax-free with iShopChangi. To ensure that you can stretch your dollar even further, iShopChangi has prepared a month-long Christmas promotion campaign offering mega discounts and savings. Find out how you can haul in more gifts for your loved ones by shopping at iShopChangi.
Guaranteed Savings This Christmas
From now till 31 Dec 2019, apply the following promo codes on iShopChangi to directly enjoy these cash savings on your shopping cart:
S$5 off with minimum spend of S$100 with XMAS5OFF
S$20 off with minimum spend of S$250 with XMAS20OFF
S$35 off with minimum spend of S$350 with XMAS35OFF
S$60 off with minimum spend of S$500 with XMAS60OFF
It gets even better because in conjunction with the 12.12 sale, apply promo code "XMAS12OFF" to receive 12% off (capped at S$50) with no minimum spend required! Between 11 Dec 11am to 12 Dec 11am, Changi Rewards members enjoy exclusive VIP access to 50% off products on iShopChangi.com!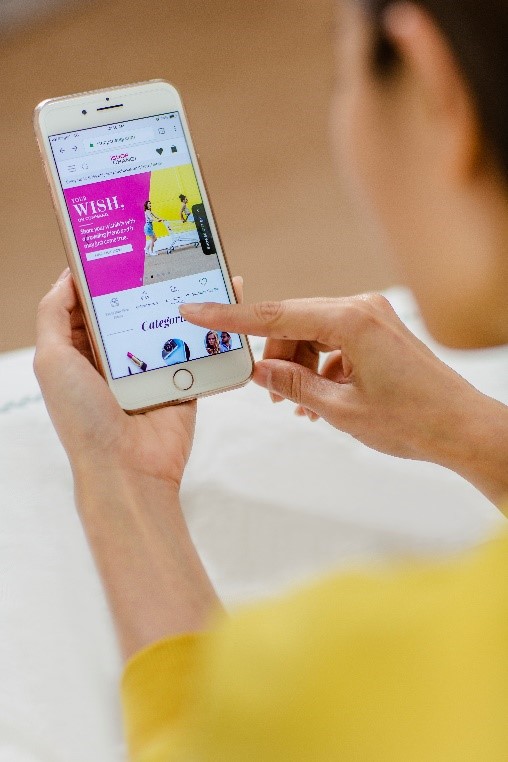 If you are hosting Christmas dinners, save 10% (capped at $50) on wines, beers and spirits when you apply promo code "CHEERS10" on iShopChangi.com.
For those who are overwhelmed by the multitude of choices available, fret not as the ever-helpful Santa Claus has prepared weekly product deals on up to 50% off. Check out Weekly Santa Picks from now till 15 Dec for inspirational gift ideas.
If you are an AMEX cardholder, enjoy 15% off (capped at $20) on no minimum spend with "AMEXHAUL15" for new to iShopChangi customers. For AMEX cardholders who are existing iShopChangi customers, fret not as you can also enjoy 10% off (capped at $35) on minimum spend of $300 by applying promo code of "AMEXHAUL10"
Win Attractive Prizes
Besides guaranteed savings on iShopChangi during this Christmas season, participate in the Sure Win Online Game of "Jingle Belts" from 9 to 18 Dec 2019. Simply pack your luggage full of gifts from the luggage belts as fast as you can to earn points.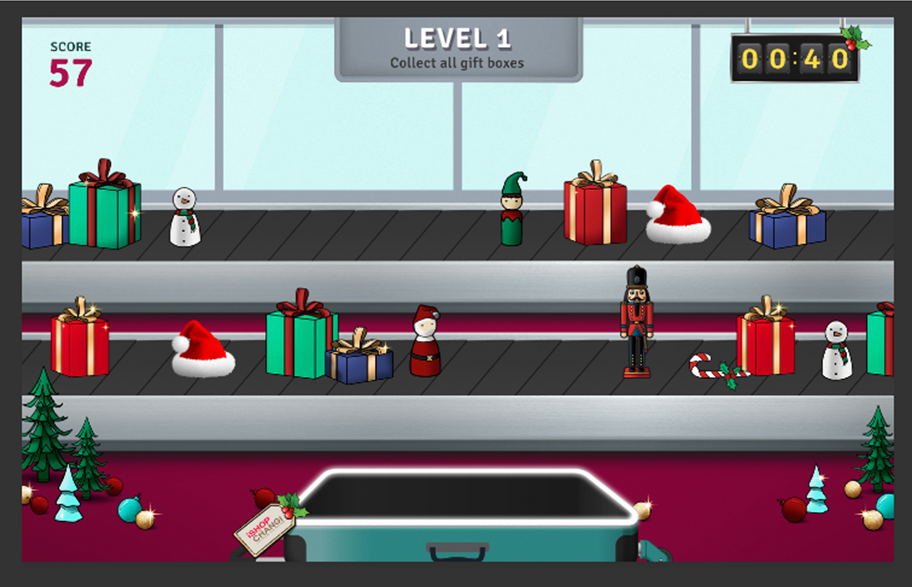 For a period of 10 days, the top-scoring player will win the grand prize of the day- worth over $1,000 in value. Grand prizes lined up include Airpods Pro, iPhone 11, GoPro Hero 8, Apple S5 watch, S$500 DFS Wines & Spirits shopping vouchers, over $500 worth of The Shillla Duty Free beauty boxes, Sony noise-cancelling headphones etc. Even if you do not win the grand prize, consolation prizes such as shopping vouchers are up for grabs as well.
In addition, receive a complimentary set of Frozen 2 gift bag* on iShopChangi.com if your order is amongst the first 5,000 departure orders during this period.
Finally, stand a chance to win a holiday to Finland for two (worth $15,000) when you spend S$100 and above in a single transaction! Changi Rewards members earn 2X changes in this Grand Draw.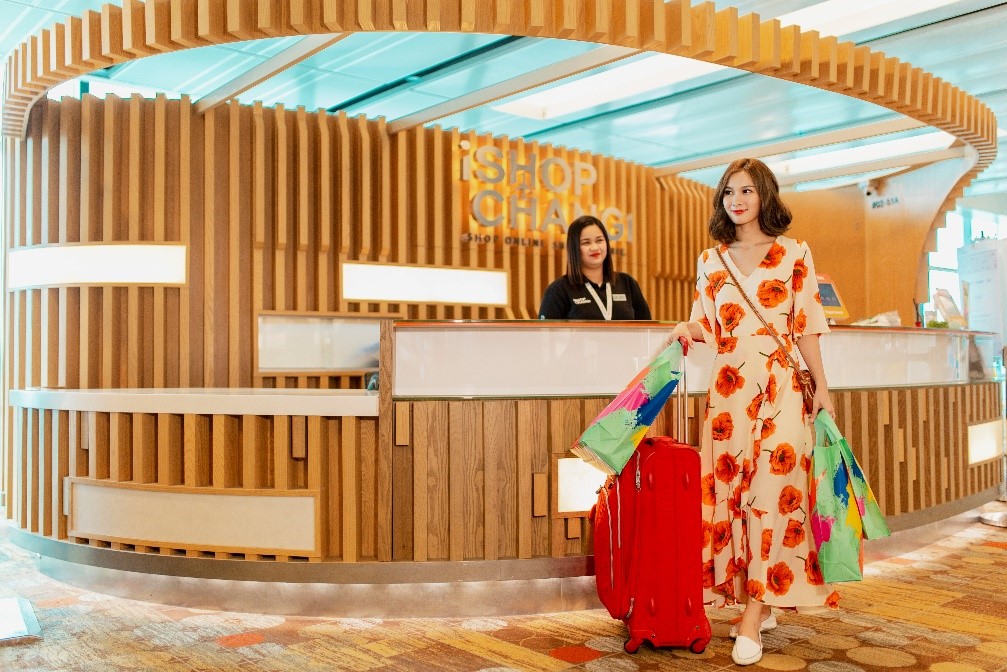 There's no better place to pack in your Christmas shopping than at iShopChangi.com where you get to enjoy guaranteed savings and bring home sure-win prizes at the same time! Haul up your luggage with these presents on iShopChangi.com!