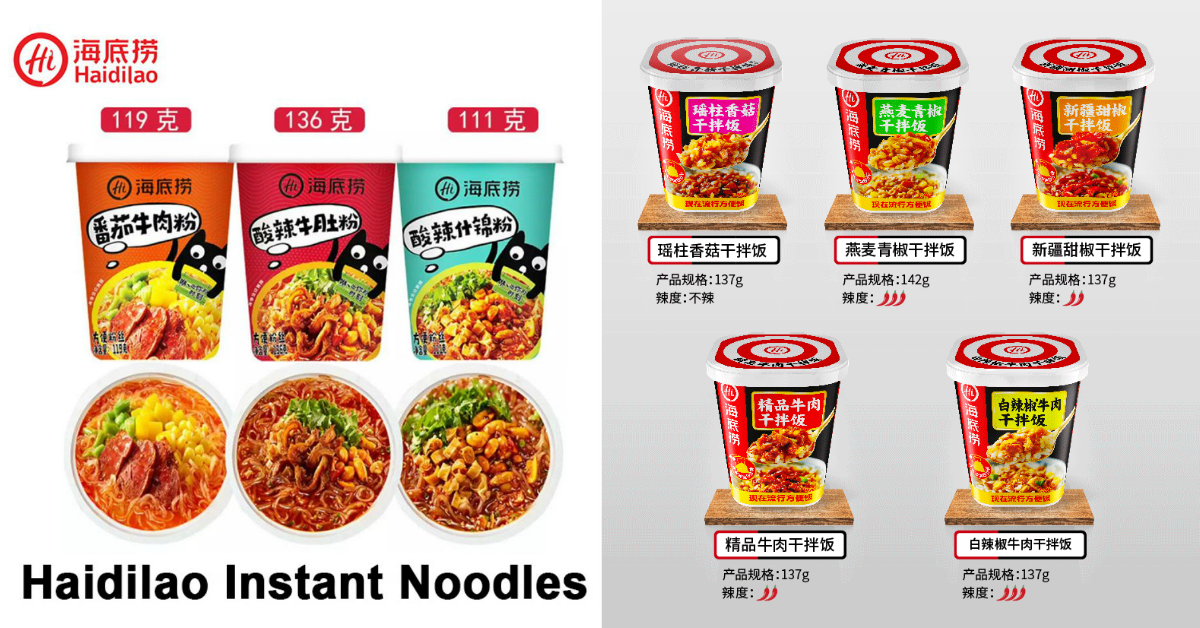 Super convenient and fast
Can't eat hotpot? Haidilai introduces the instant cup noodles and rice so you easily get your meals in minutes without all the fuss.
Haidilao Instant Rice comes in five different flavours including Scallop Mushroom, Oats Pepper, Xinjiang Sweet Pepper, Special Beef and White Pepper Beef. Each cup costs $4.90 on Shopee. Cooking the rice is as easy as what you'd normally do for cup noodles — pour hot boiling water and let it cooks for 8 minutes, then add the sauce and mix well.
If you are a noodle person, you can go for the Haidilao Instant Vermicelli Noodles which come in three flavours such as Tomato Beef, Sour and Spicy Beef Tripe and Sour and Spicy Vegetables. The vermicelli can be prepared the same way as the rice and it is ready to serve in 4 to 5 minutes. You can get it at $3.50/cup on Shopee.
Haidilao Instant Rice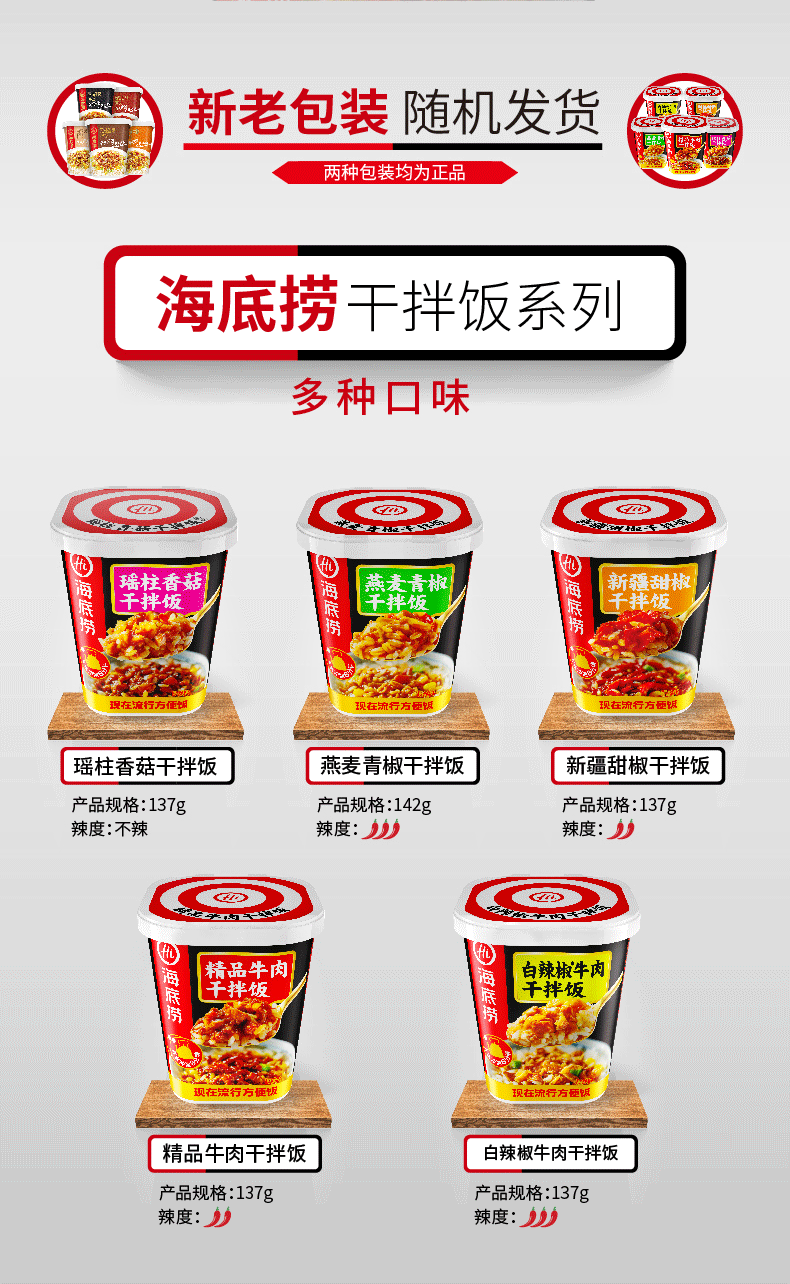 Scallop Mushroom Rice 瑶柱香菇拌饭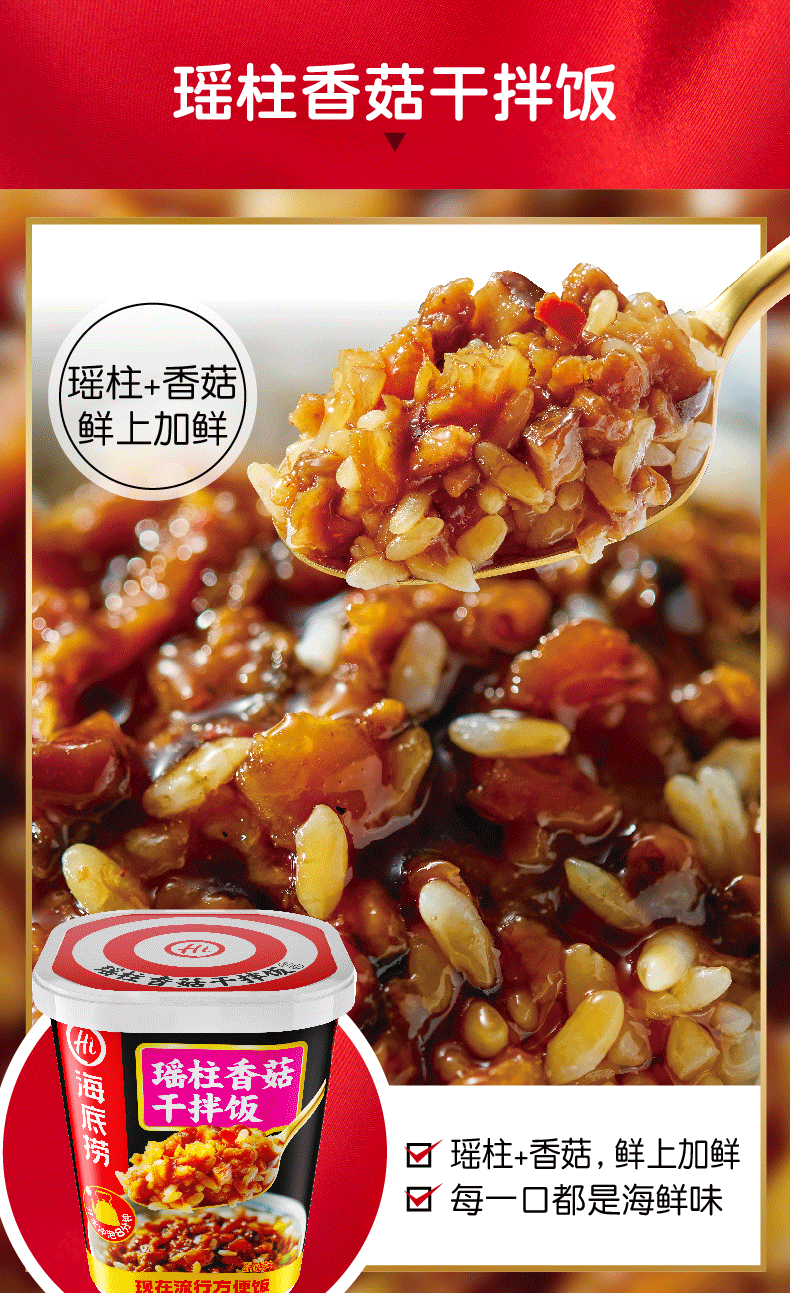 Oats Pepper Rice 燕麦青椒拌,饭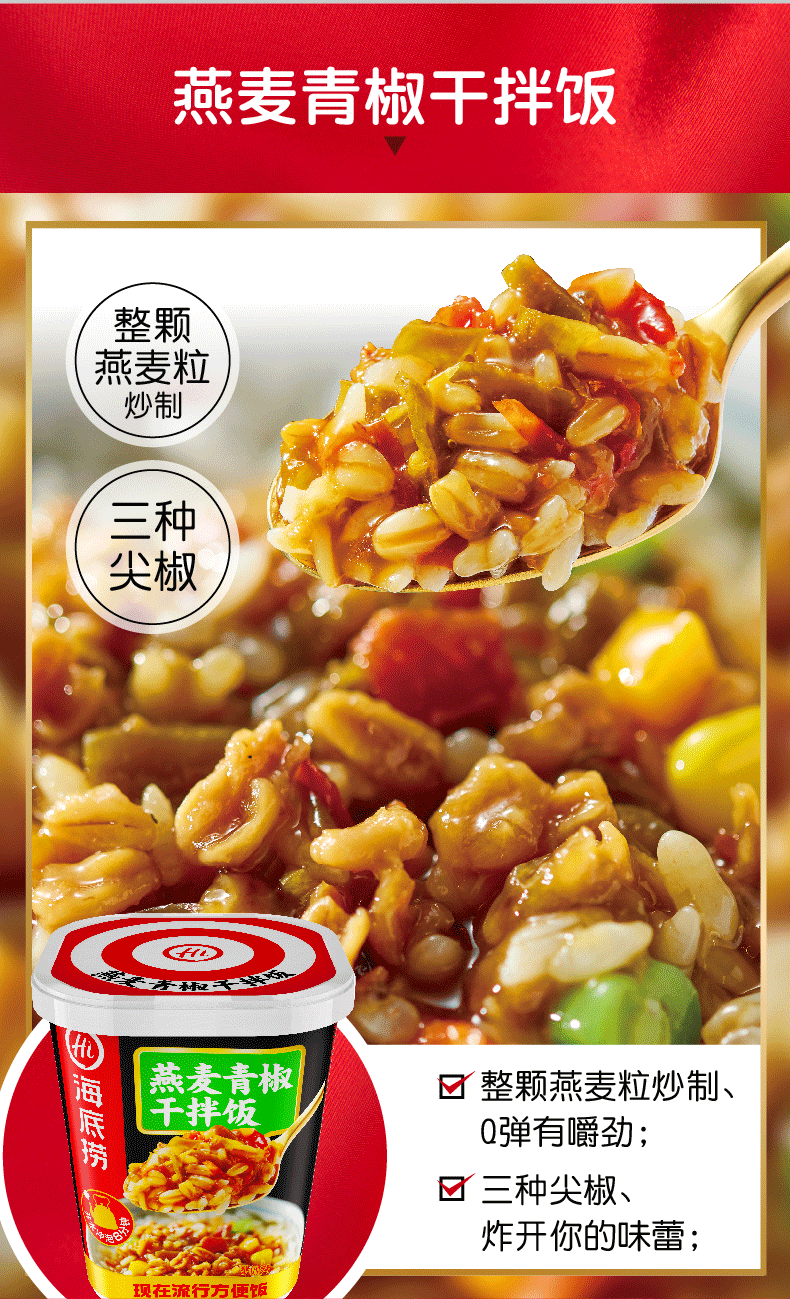 Xinjiang Sweet Pepper Rice 新疆甜椒拌饭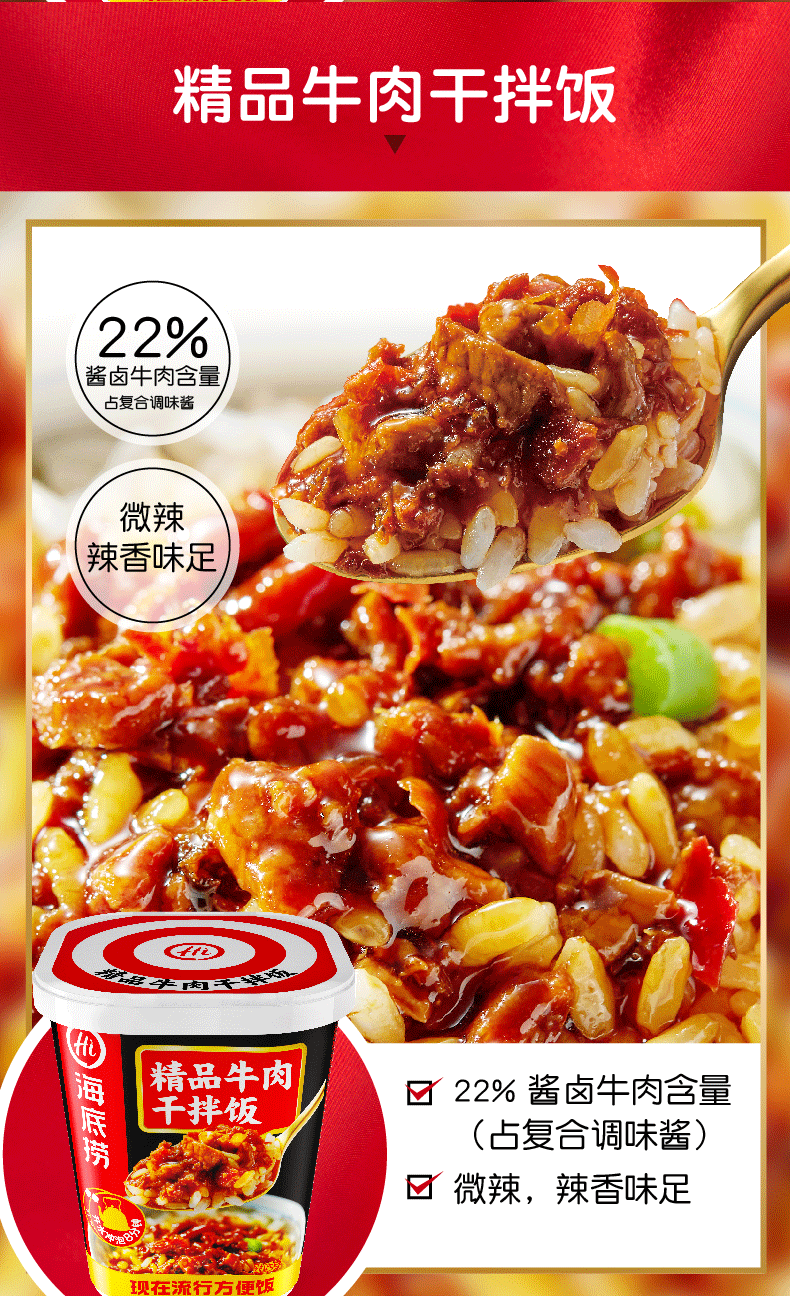 Special Beef Rice 精品牛肉拌饭
White Pepper Beef Rice 白椒牛肉拌饭
Haidilao Instant Noodles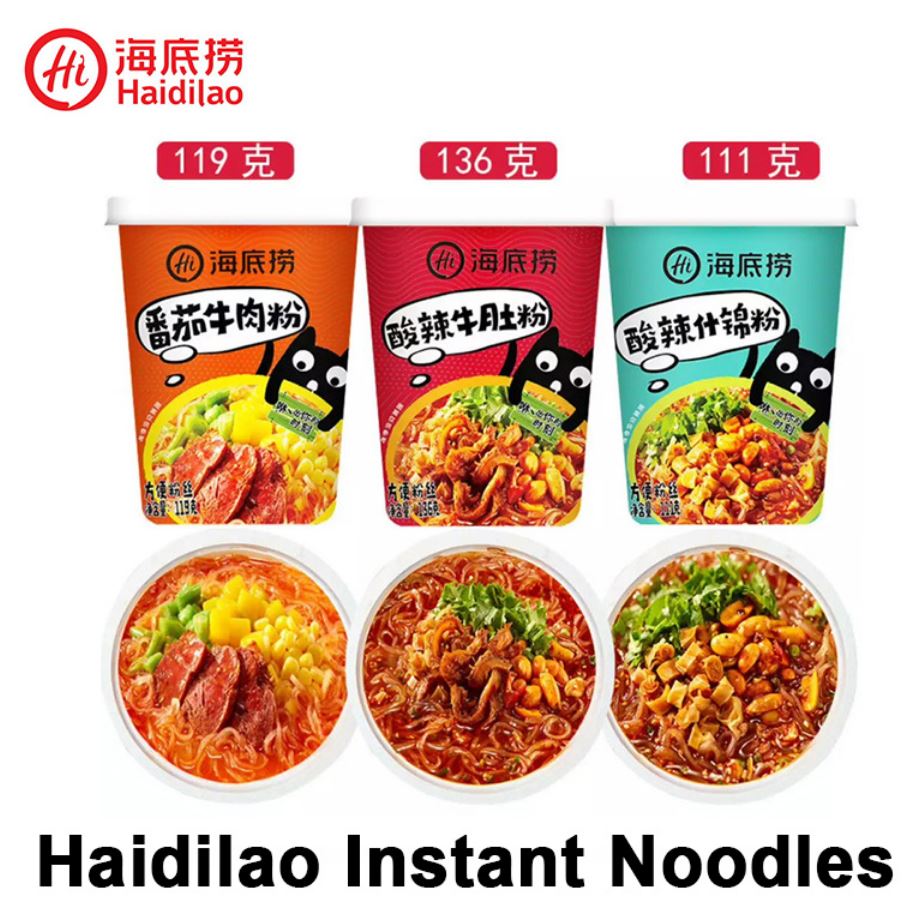 Tomato Beef Slices Vermicelli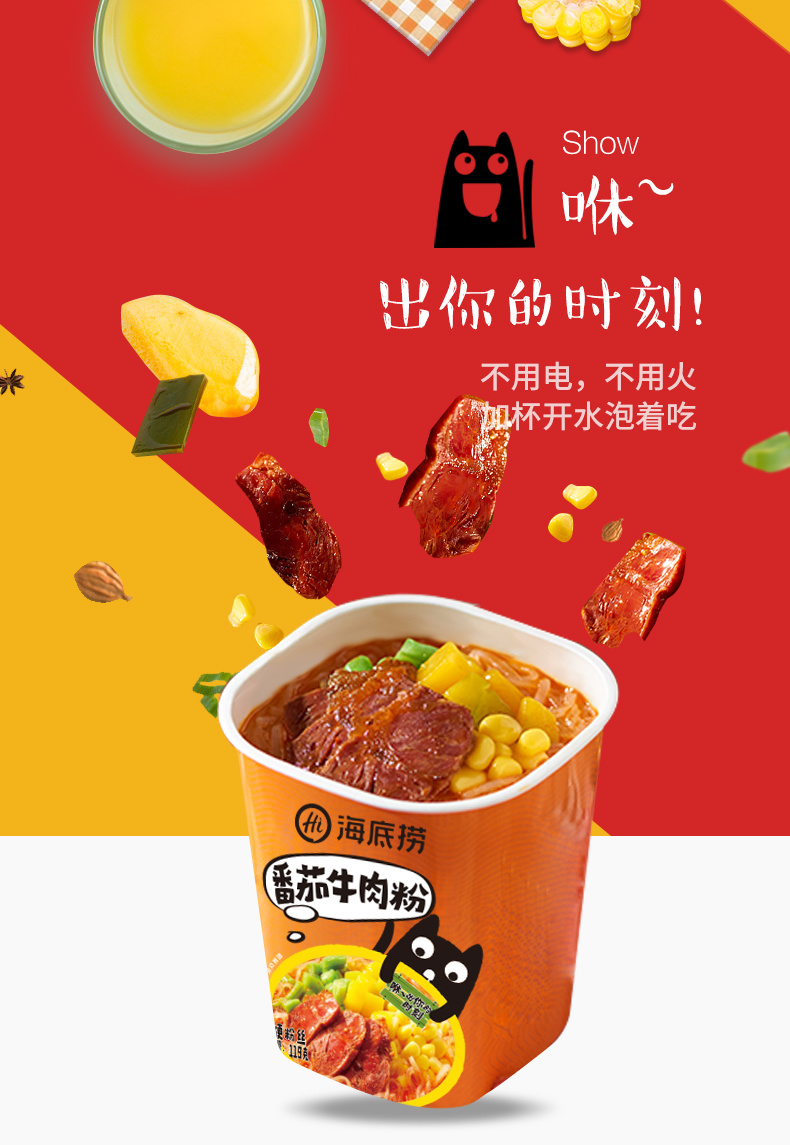 Sour and Spicy Beef Tripe Vermicelli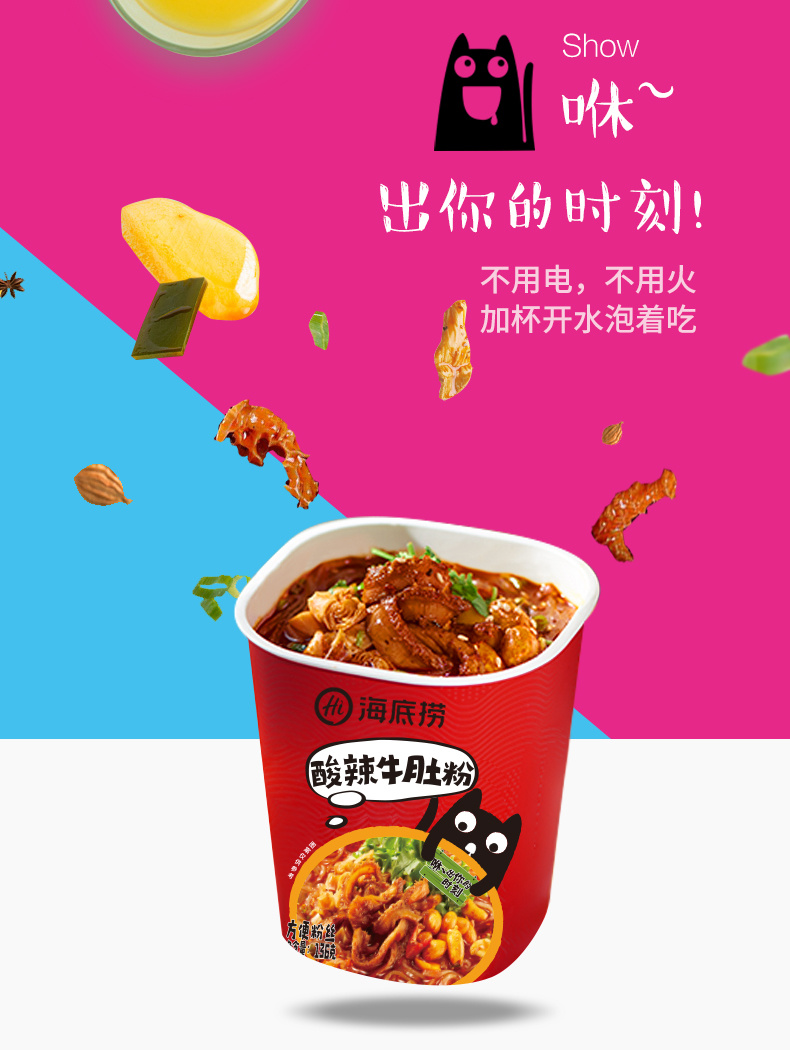 Sour and Spicy Vegetables Vermicelli