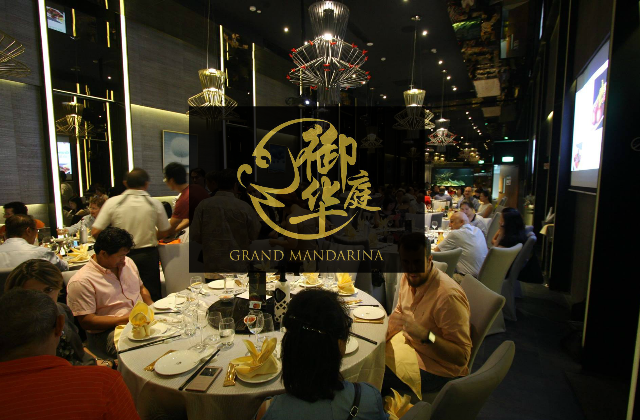 (Photo: Grand Mandarina)
If you want traditional and authentic Cantonese cuisines, you don't want to miss this.
First opened in 2014 and has attracted a lot of media and celebrities, Grand Mandarina will be celebrating its anniversary this month.
Diners can enjoy 50% off its A la Carte menu from 2 – 14 Jun 2015. (View menu here: http://www.grandmandarina.com.sg/menu/)
If you are planning to celebrate an occasion, its fine-dining setting packs the perfect ambience to dine in style.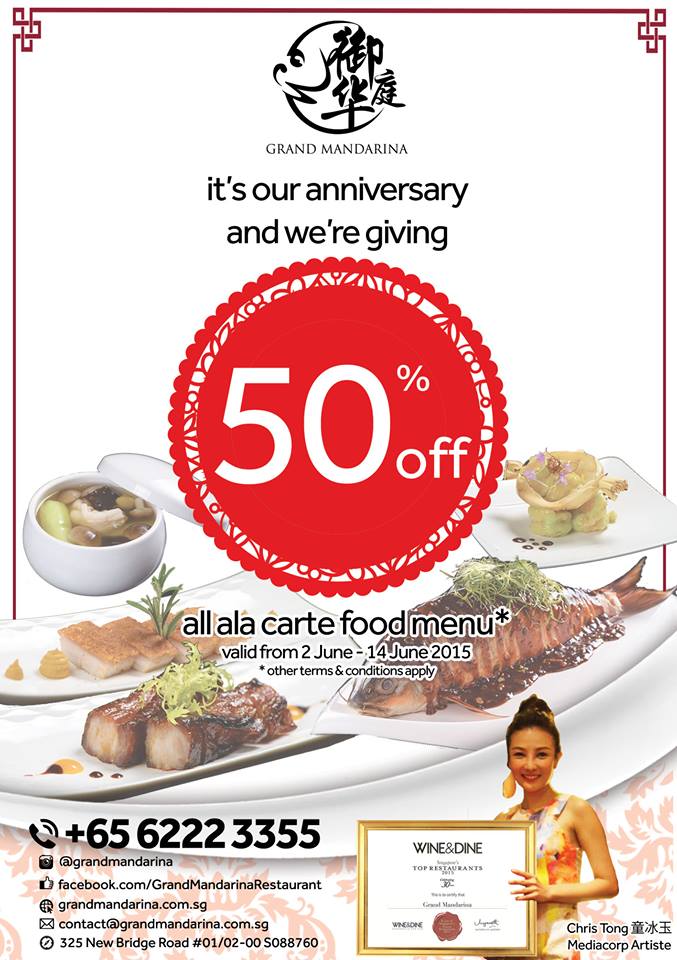 To get you tempted. you should try out their signature Legendary Empurau 忘不了where you need to order 3 days in advance.
Empurau fish is often known and considered as one of the most expensive freshwater fish in the world. With its brightly colored scales, majestic look and barbells at the tip of its mouth it is also known as the King of The River.
You might get lucky and spot a Mediacorp artiste while you are dining there.
Celebrate Father's Day early with your Dad by showing your appreciation with a treat at Grand Mandarina Restaurant.
Make your reservation online here: http://www.grandmandarina.com.sg/reservations/
Grand Mandarina Restaurant
325 New Bridge Road #01/02-00
Singapore 088760
Tel: (65) 6222 3355
Email: [email protected]
OPENING HOURS
Daily 11:30am – 2:30pm | 6:30pm – 10:00pm