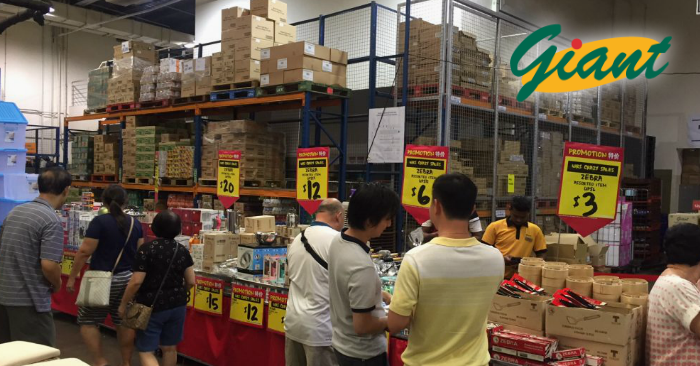 Previous warehouse sale
CRAZY WAREHOUSE CLEARANCE SALE @ GIANT TAMPINES! 2 NOVEMBER – 6 NOVEMBER 2018
Selected household and home appliance MEGA sales will be happening at Giant Tampines!
Following the overwhelming response early this year, Giant Tampines is bringing the warehouse clearance sales back AGAIN! Valid only for 5 Days from 2 November to 6 November 2018!
How to get there:
The warehouse is located near the "Frozen" section, right in the centre of the "Deli" and "Beer Wine Spirits" Section.
Look out for this entrance!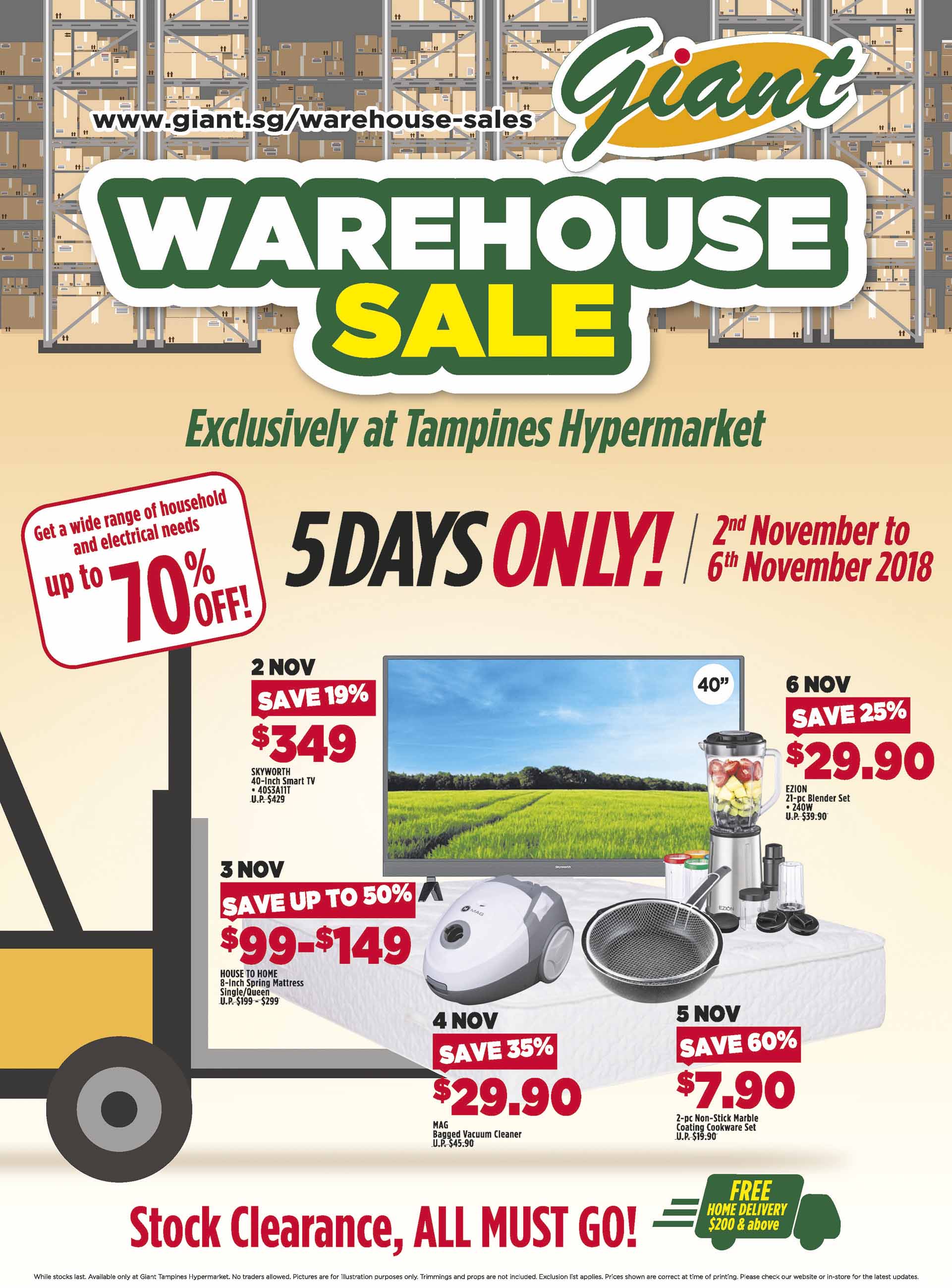 Share this news with your friends and loved ones!
More ways to help you SAVE at the clearance sale!
Parking at Tampines is FREE all day every day!
There is also FREE shuttle bus services! Check here for the bus schedule and stops.
Spend $200 and get FREE Home Delivery!
Earn PAssion TapForMore Points WHILE still enjoying the CRAZY WAREHOUSE SALE price