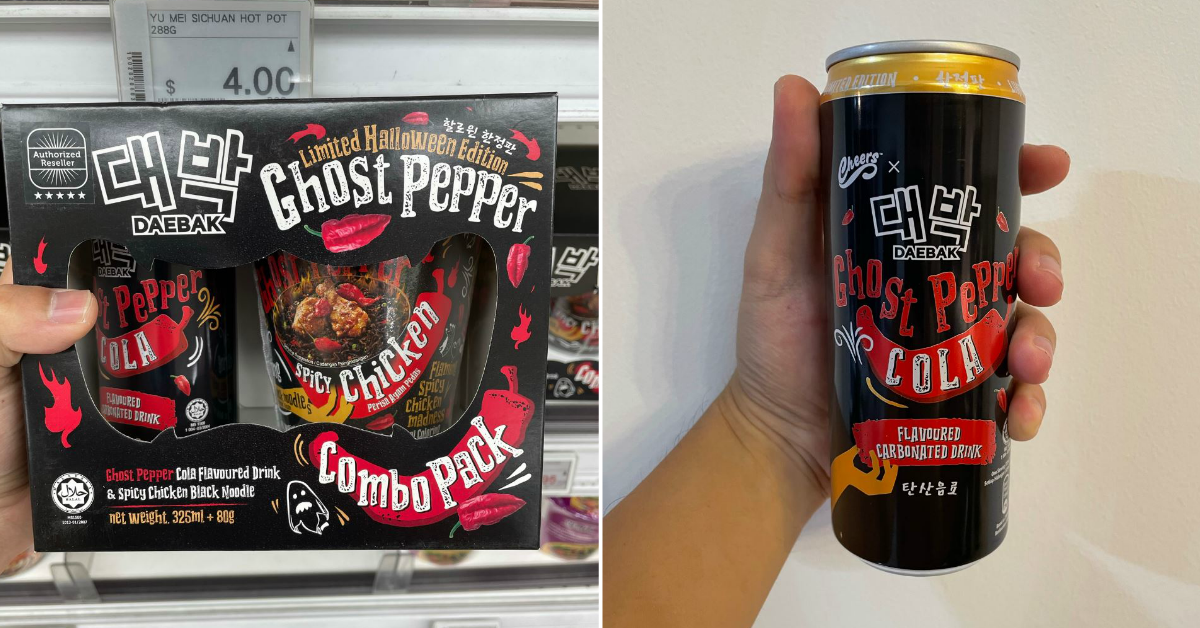 The Ghost Pepper Combo Pack Has Landed In Singapore
If you think you have a high tolerance for spicy food — wait till you try the Daebak Ghost Pepper Cola.
The Ghost Pepper Cola was first launched in Malaysia last year as part of a Halloween combo pack that includes the Ghost Pepper Noodles Spicy Chicken Noodles. The drink took the Internet by storm and immolated those brave enough to try it and is dubbed the most insane drink ever.
It has now made its way to Singapore and is available at Sheng Siong supermarkets at $3.95 a pack. You will get both the cola and cup noodles in the combo pack.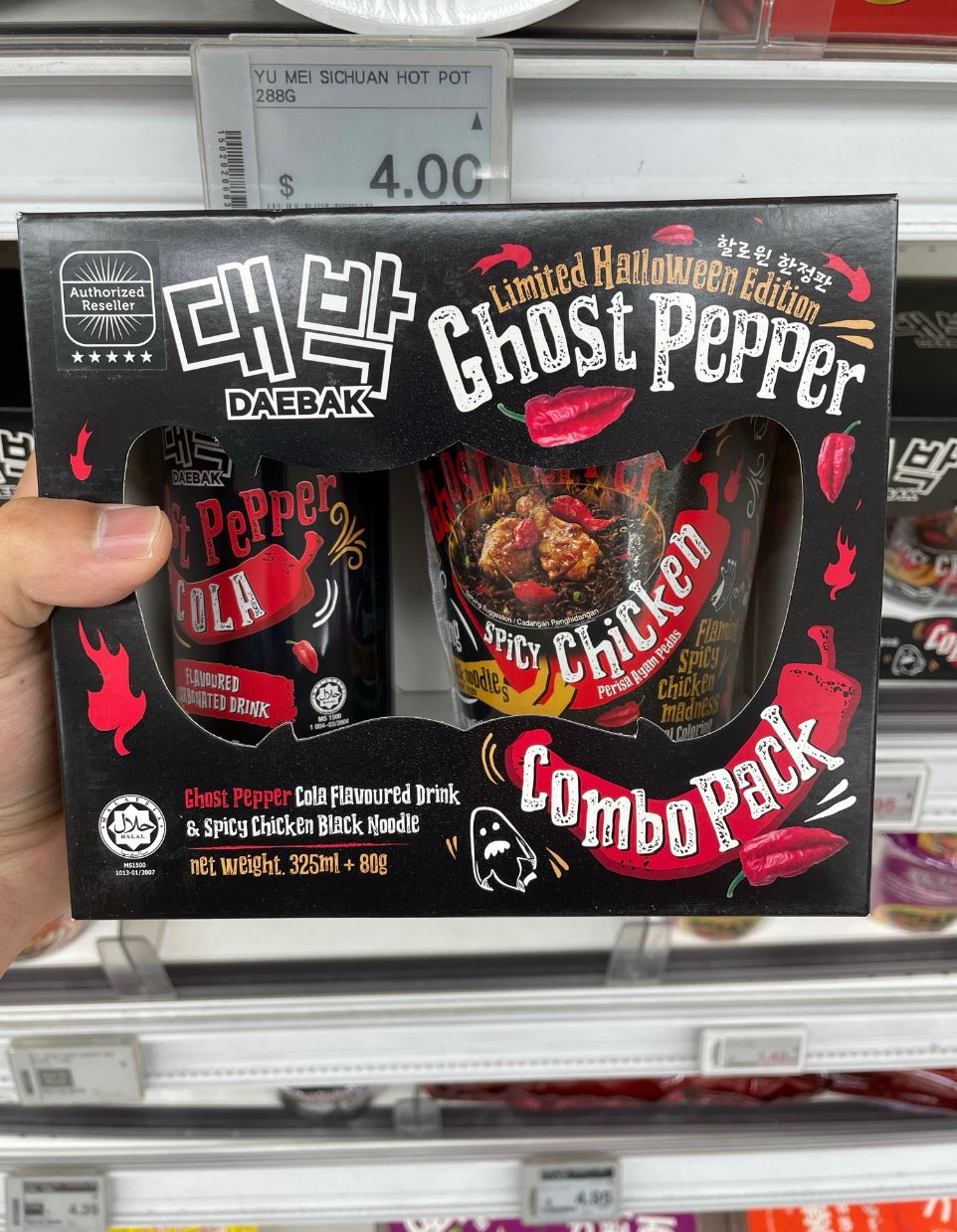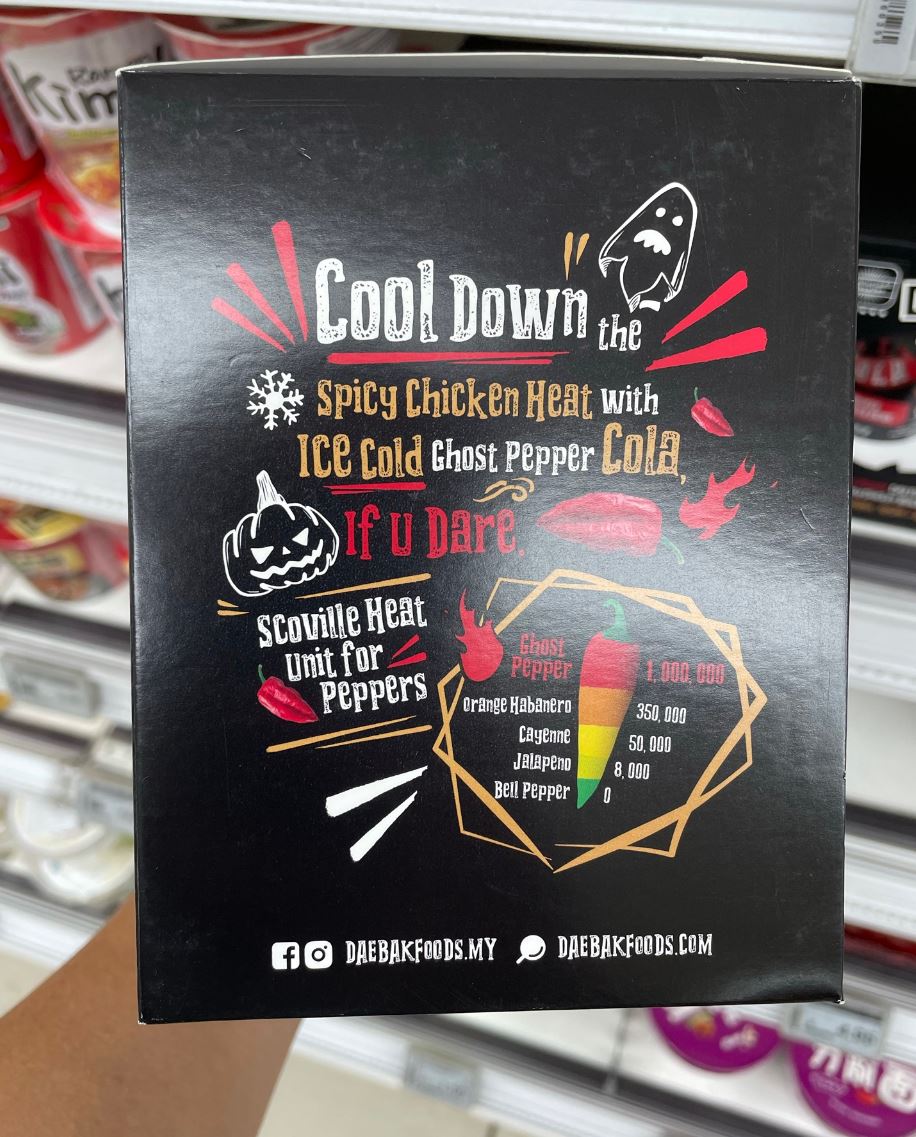 We tried to see if it lives up to its name and we got completely destroyed on the first sip. Well, to be fair, it does tastes like cola but with a lot of chilli padi. Alas, we did not manage to finish the entire can.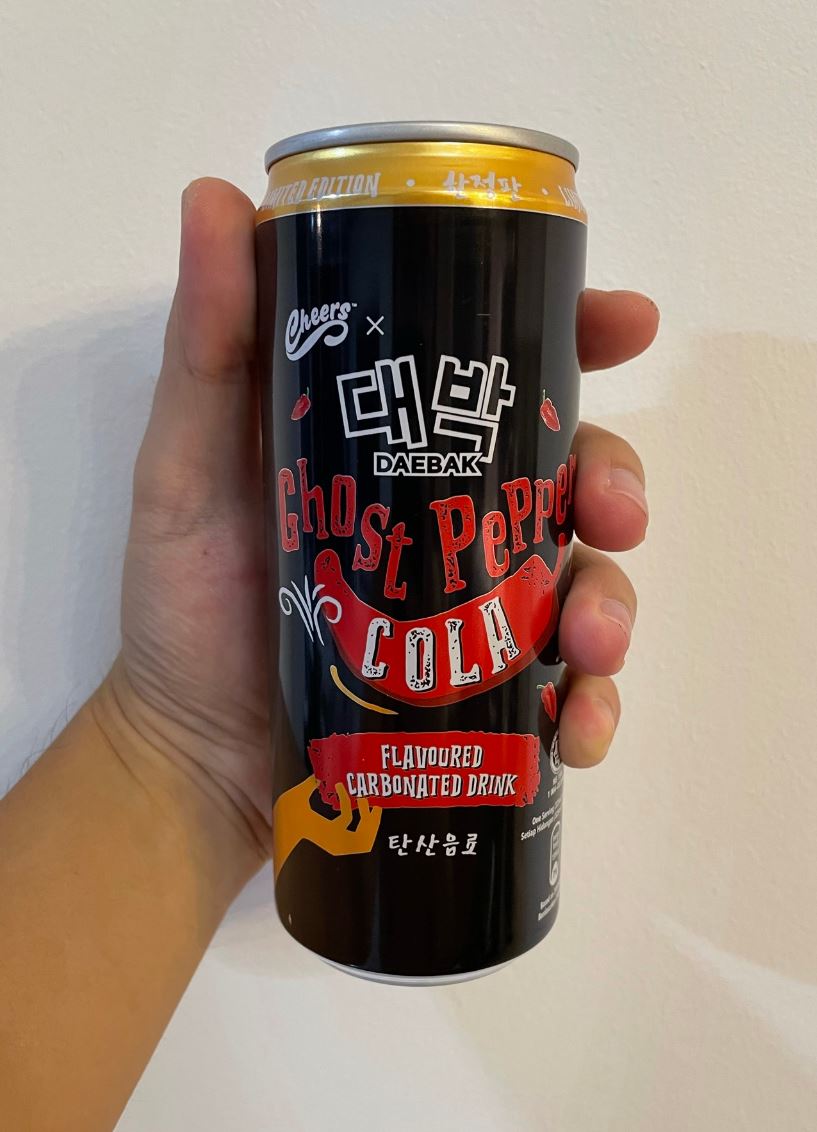 Anyone who is up for the challenge can try the zesty drink. But warning! Consume at your own risk!
Here's a review on YouTube: