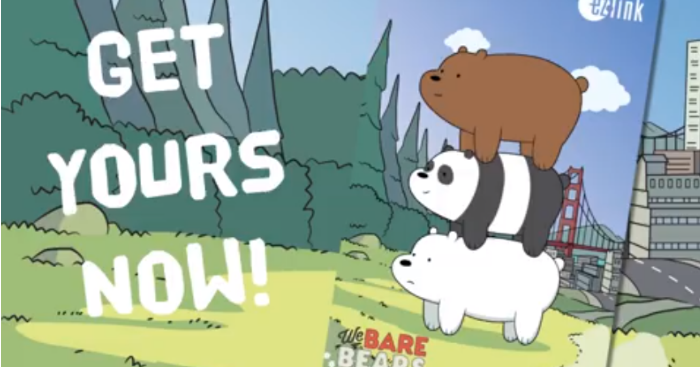 It's always a BEAR-rel of laughs with Grizz, Panda and Ice Bear!
Get your claws on these We Bare Bears ez-link cards, progressively available at all TransitLink Ticket Offices at $12 each (with $7 load value).
EZ-Link announced on Facebook today, 17 April 2018.
Get yours now!
Share this news with your friends and loved ones!