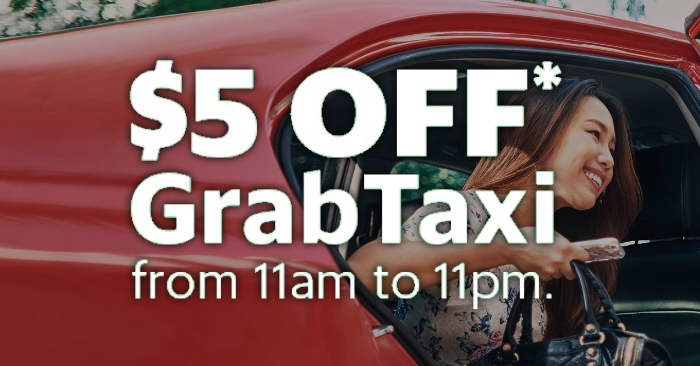 Unlock your treat with ONE ride!
From 31 May to 6 June 2016, simply take 1 non-promotional GrabTaxi ride to unlock $5 off your next 3 rides*.
How it works
1st Ride: Non-promotional standard taxi ride
2nd to 4th Ride: $5 off each standard taxi ride
This promotion will end on 6 June 17 (23:59 hrs). Remember to take all 4 rides by 6 June 17 to fully maximise this promotion. No promo code required. Not valid for advance bookings. T&Cs apply.